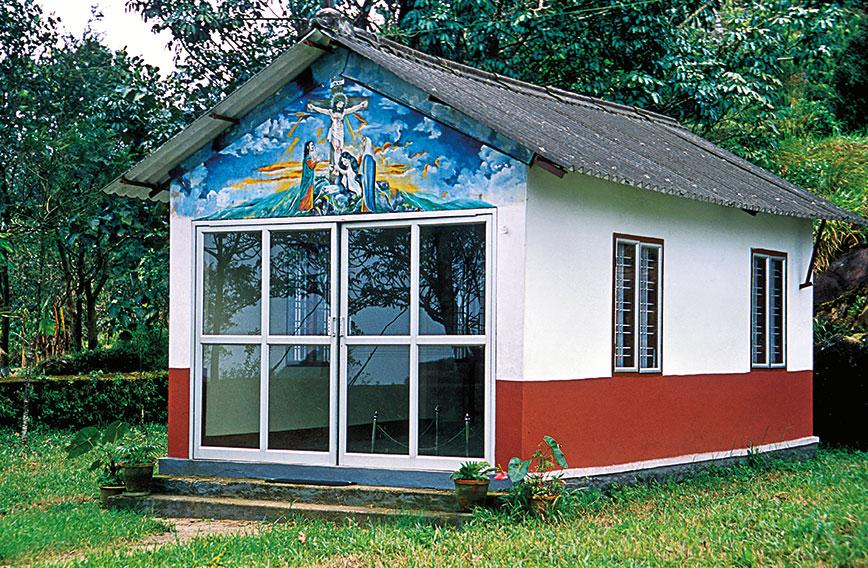 The hilltop ashram of Kurisumala
Travel to Vagamon, find synergy of 3 religions
Susheela Nair, Kottayam
Published: May. 08, 2018
Updated: Mar. 15, 2019
As we left the rubber town of Kottayam, we felt a perceptible change in the landscape and weather. The air smelt different too as our vehicle negotiated hairpin bends on the Peermade-Vagamon Road, unveiling mist-cloaked valleys and small tea gardens carpeting mountain slopes. There was a distinct crisp freshness in the air.
I was struck by nature's benevolence and the pastoral charm of the place. A green carpet rolled out in front of us. Nature was at her bountiful best with the roadside pageant unravelling itself, frame by frame — exotic flora and fauna, glades and dewy meadows interspersed with shola forests. What charmed me was the freshness of this grassy stretch of land, amazingly unexplored by most tourists.
Located at 1,100 metres above sea level, on the western fringes of Idukki district, bordering Kottayam district, the Vagamon mountain range is an expanse of varying shades of green flanked by the Idukki reservoir on one side and fabulous rolling grasslands, hillocks, cliffs and scenic views of Kottayam on the southern side.
All I learnt of its history was that about a century ago, the English chanced upon this land, and set up plantations here. Then followed Christian missionaries who built their church and ashram. Vagamon does not flaunt any vestiges of the Raj nor has it any vantage points named after Englishmen, like other places. The Kurisumala Ashram was established in the 1940s. All that is known is that Vagamon was opened in 1926 when Walter Duncan and Company planted tea on 534 acres. By 1930 the boom was over.
Cloaked in a blanket of green, Vagamon's unique ecosystem and topography are complemented by its salubrious weather. Casual tourists will be treated to scenic views of rolling hills with green meadows if they venture out on invigorating walks. There are ...