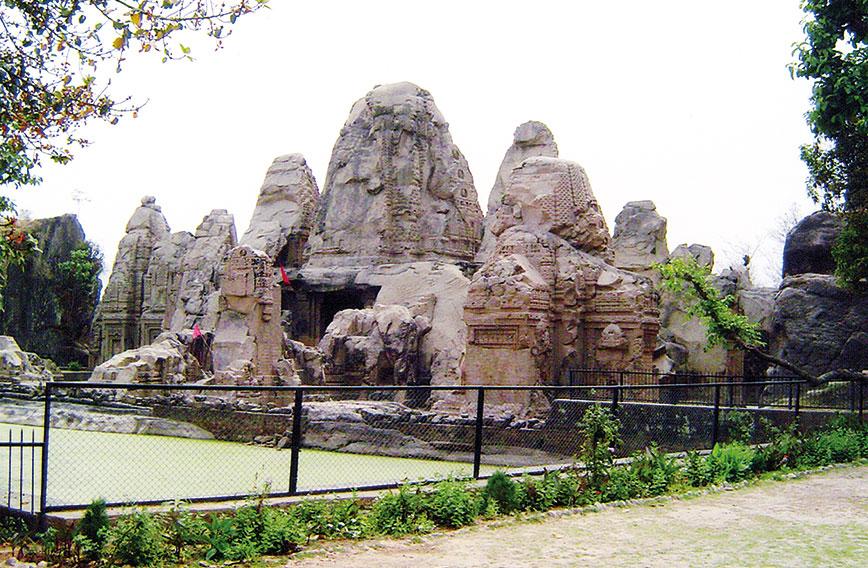 Drive to Masrur, discover a mysterious temple
Murad Ali Baig
Published: Apr. 03, 2021
Updated: May. 26, 2021
EVERY summer, many thousand people drive on holidays to Kullu, Manali or Dharamsala but very few know that a small detour from their usual destinations will take them to one of the most amazing temples of India. It is also perhaps the oldest Hindu temple in north India. The earliest temples were cut inside caves or hewn out of living rock until the south Indian technology of building with prefabricated pillars, beams and panels became popular after the ninth century.
The Kailash temple at Ellora is the biggest and most famous temple of this type that was cut from top down out of a huge single rock face. Masrur is the only such temple in north India and is roughly dated to the eighth century. It is also built in the classic old style with 15 shikaras and a big water tank in front. The shikaras, like the peaks of the mythical Mount Meru, look remarkably similar to the famous Hindu temples of Ankor Wat in Cambodia.
You will need about six hours to reach Masrur from Chandigarh so it is recommended that you break your journey to spend the night at Kangra or Dharamsala and then do an easy day trip to Masrur and back.
After driving on the national highway on the route to Kullu there is an excellent road to Pathankot that runs just south of Dharamsala. You can also go via Jalandhar, Hoshiarpur and Una to connect to this road. You then drive west for just over an hour. It is 32 km west of Kullu on the Nagotra-Surian link road.
It is a very picturesque drive through rocky Shivalik hills and small patches of cultivation with the majestic Dhauladhar mountain range to the north.
The drive is through some very rugged country with deep ravines and thorny trees that look as if dinosaurs are lurking in the shadows but visitors will be struck speechless when they see the magnificent stone edifice.
As there is no inscription or mention of Masrur in any ancient text, nobody knows who built this structure or when. It is also a mystery as to why this huge symbol of devotion was built in such a remote and infertile area. There is no record of which king was the patron for building such a spectacular temple that must have needed millions of man hours of devoted labour, to say nothing of huge funds that could not have been squeezed out of farmers in such a poor and rugged area.
The elaborate carvings, despite considerable damage from the 1905 earthquake, show that it was originally a Shiva temple that was abandoned because some wandering priests made it, quite recently, into a Ram-Lakshman temple with three black stones representing Ram, Lakshman and Sita inside the inner sanctum. The drive is a little off the beaten track but it is a most picturesque and rewarding experience with an astonishing view of the Himalayas and many lovely spots for a picnic on the way.