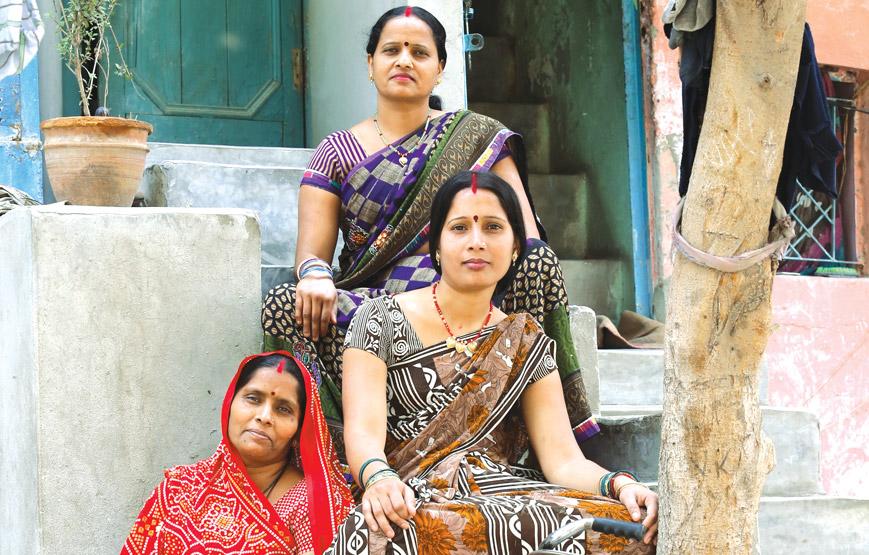 Social Cops know to get the real data story
Sanjay Singh, New Delhi
Published: Mar. 14, 2016
Updated: Jan. 29, 2020
Pramila lives in a slum in west Delhi. She built her house from the savings she made with a self-help group (SHG). But what else is known about Pramila and her family? Is there better sanitation at her home? Has the status of the girl child improved in her family? What are the illnesses she and her family suffer from? What's their income like and what are its sources?
Collection of information is the key to the success of development programmes. All the better if it can be in real time and easily accessible. Data that trickles in after a lag, as is usually the case in India, can be misleading. Social Cops seeks to set this right. Founded in 2013 by Varun Banka, 23, and Prukalpa Sankar, 23, two Indian students at Nanyang Technological University in Singapore, Social Cops uses tablets, activists and an application called Connect to figure out how schemes are doing and what people want.
"A police officer who wants to prevent crime must know where to post a constable. Similarly, the best utilisation of resources for development is not possible in the absence of data," says Banka. "You can get all the information you want on mobile phones on the Internet. But when it comes to social initiatives, very little is readily available. With Social Cops we have tried to meet that need."
Banka is from Ranchi while Sankar's family is currently based in Bengaluru but keeps shifting. They studied in Nanyang Technological University and are currently based in New Delhi.
When we met Pramila in Shiv Vihar, she, Premshila and Radha were answering questions being put to them by Anita from Deepalaya, an NGO working since 1999 with SHGs in the area. Anita was feeding the data into a tablet from which it would be transmitted to a central computer for analysis. Like Anita, there are 14 others collecting data door-to-door. While Pramila has built her house with SHG savings, Premshila has got her daughter married and Radha has plans for a micro-enterprise.
"There are 200 questions that we are putting to them. The questions cover everything. By feeding the answers into the tablet straightaway, a lot of paperwork is saved. This data will provide a clear picture of the impact of the programme and the financial as well as social needs of individual members of the SHGs. We will know about gender issues, health and hygiene, and a lot more. Ultimately, the data will be used to shape welfare measures in the Shiv Vihar area," says Anita.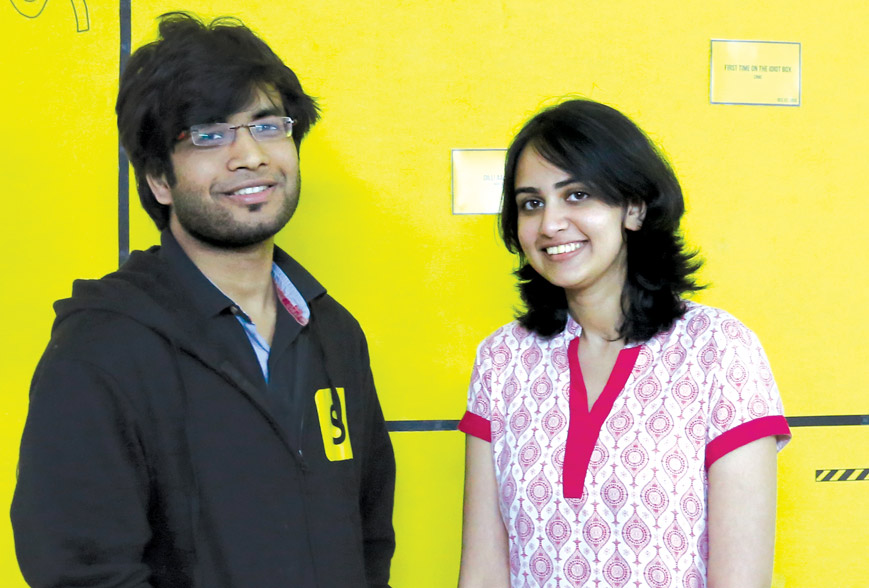 The two founders of Social Cops initially spent six months figuring out how government works, how people react and how the authorities take decisions. The first pilot project of Social Cops was in Punjabi Bagh in Delhi. The councillor of ward number 103 was very interested in using information technology and invited Social Cops to put their pilot to work in his ward.
Social Cops chose to do the pilot on safai karmacharis or municipal sweepers of the area. People were asked to rate the sweepers of their area on a scale of one to 10. The scores were matched with the attendance records of the sweepers. There was a clear correlation. The sweepers were told of how people were rating them and every month awards were announced for those who did well. The sweepers were very keen to get good ratings for their work. The result was that the attendance of the sweepers went up.
Social Cops is not the only non-profit collecting data. But it is more contemporary in its methods than the others who rely on manual noting down of information and then often feel challenged in processing the information. Social Cops has cut cost, effort and time. It uses an Android-based tool to collect and share the data and make it available for use. Crowd-sourced data is valuable and people invariably come forward enthusiastically. But the challenge is in the methods of collection and processing, which Social Cops tries to crack by relying on information technology.
Recently, Social Cops has joined hands with Oxfam India and collected data of over 1.4 million schools all over India and made it available online so that anyone can see and use it. You can find out the status of midday meals in schools across the country. With the use of this data the district scores are immediately available and can be compared with the state and national average. The data from the schools carries a lot of information about people's representatives, education officers, attendance, libraries, toilets and it is all online.
To raise funds for their idea, Banka and Sankar participated in competitions all over the world and won around Rs 10 lakh in prize money. This became their seed capital, which kept them going for a year or so. Last year they received Rs 1.5 crore from 500 Startups, a US-based start-up accelerator, Google India's MD, Rajan Anandan, and some others.
Social Cops has partnered with various organisations working on issues ranging from road safety to electoral awareness. Over 100 non-profits have signed up for data-sharing with them. Deepalaya and Swades are some of the prominent ones among these partners.
Groups in Ghana and the United Arab Emirates (UAE) want to replicate the Social Cops model in those countries. The word has spread on the Internet.
Social Cops has also come up with the Himsagar Fellowship, which will fund travel across the country to collect data. The emphasis is on making people data-capable. A real-time census is also planned. From road safety to air pollution to crime rates — Social Cops has a long and diverse list. For example, if one needs to buy or rent a flat it will be possible to get the profile of an area and know more than only the real estate prices.