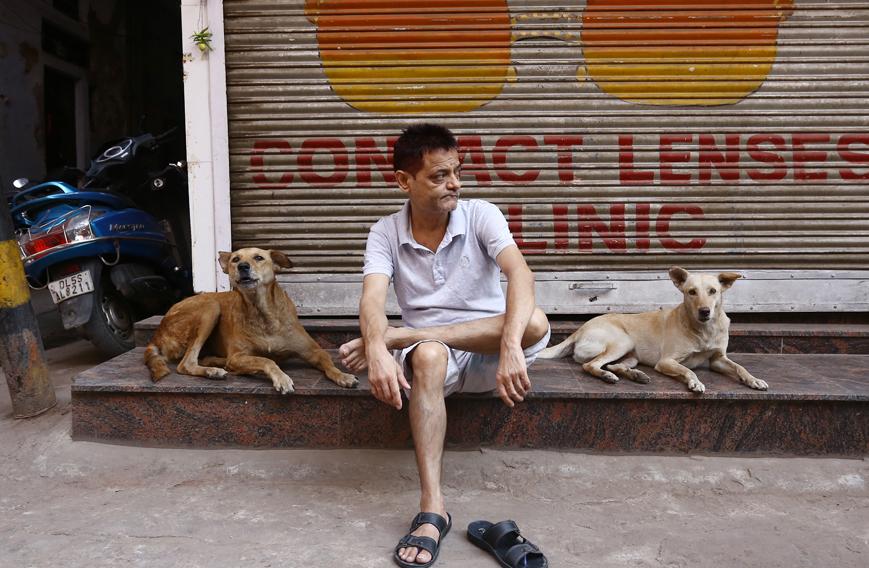 A man sits in between his semi domesticated dogs in Pahar Ganj, Delhi
First serious dog count in India begins in Delhi
Reporting: Donita Jose | Pictures: Ajit Krishna
Published: May. 16, 2016
Updated: Nov. 30, 2016
Day one of India's first professional dog count began in Delhi's Paharganj neighbourhood on Thursday, 12th May when researchers set out with North Delhi Municipal Corporation staff to identify stray dogs and photograph them.
Civil Society went along to see how this census would be more humane and effective than previous efforts to get stray dogs off the streets.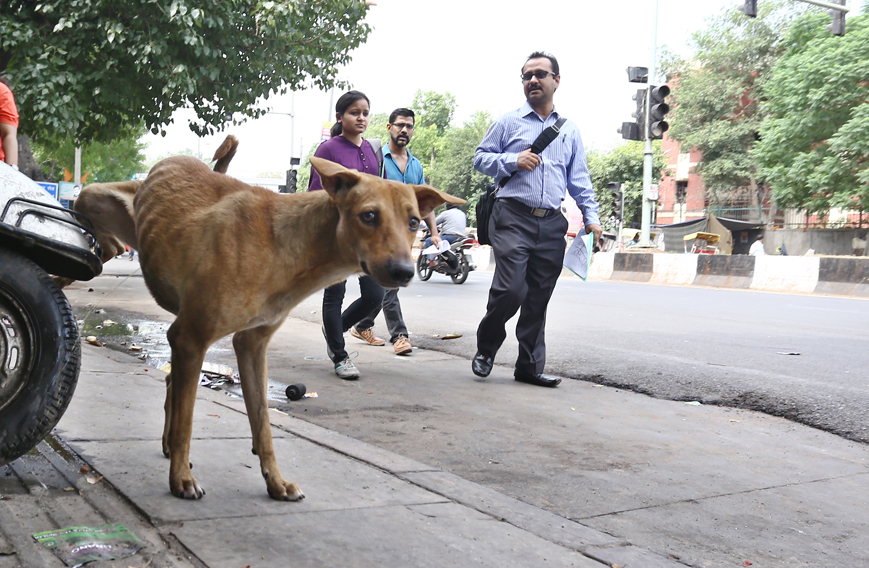 A dog marking it's territory as observed by the census team
Mr. Rishi Dev, archirect and urban planner and the man behind this innovative census has done a detailed study on the movement and conflicts of dogs in the urban landscapes. His book, "The Ekistics of Animal and Human Conflict" has prompted the Supreme Court to look into solutions other than sterilisation and culling. This comes as a great relief for pet lovers amidst the confusion on court's stand on the issue.
The eve of the census saw a pilot run across the Paharganj area's arterial roads where Mr. Rishi explained the volunteers about the entire process. The highlight of this census is that it not only counts the number of dogs, but also looks into why they are present in the area. The survey divides the space into various zones and has a number of parameters to mark like breeding areas, garbage dumps, water sources, meat shops etc .
"I am an Ekistician and ultimately it's a study of spaces and responses", said Rishi while explaining the need to note down even building heights and shadows cast by them to see the movement of dogs during the day.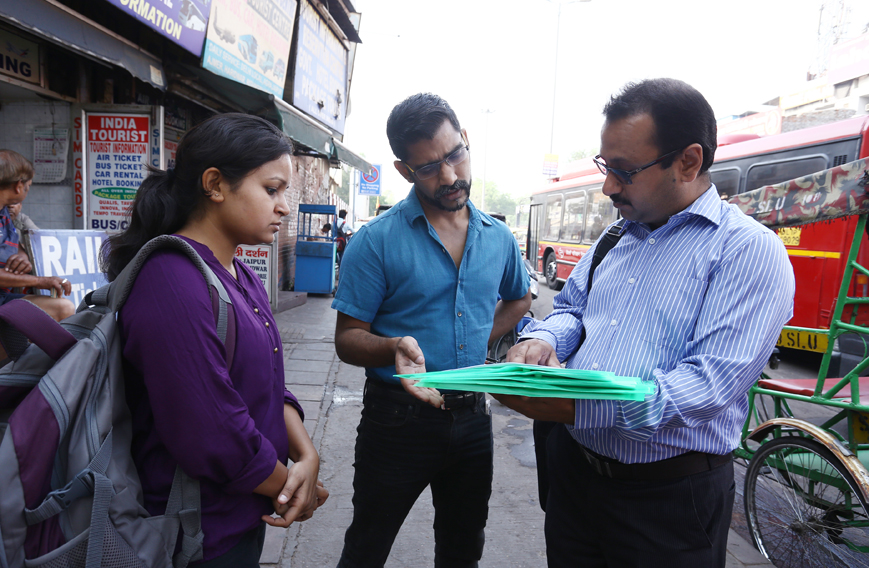 Rishi Dev with volunteers, Alka and Akshay during the pilot run in Pahar Ganj, Delhi
The larger aim of this census, according to Rishi is to sensitize people that dogs are a ...