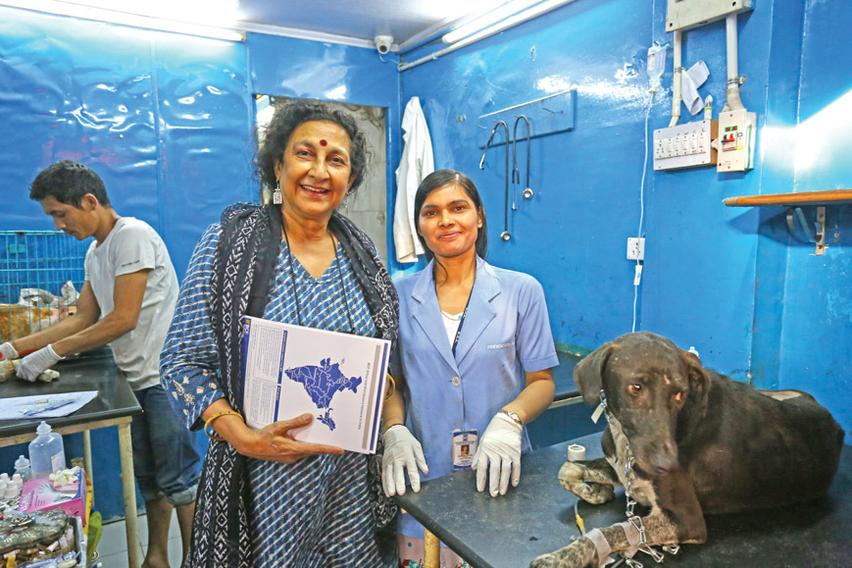 Delhi gets ready to count dogs on its streets
Abida Khan, New Delhi
Published: Apr. 25, 2016
Updated: Sep. 02, 2016
Every Indian city has a growing population of stray dogs. In fact it's hard to find a street or a galli without a stray dog loitering in it. Some dogs are friendly, but there are also those who are aggressive and roam around in packs.
Municipalities don't have the money or the expertise to deal with the problem. Initiatives taken by them have ended up being clumsy and brutal and predictably run into opposition from animal rights activists.
Municipalities that have tried to partner voluntary organisations have found these arrangements dissolving in failure for one reason or the other.
Also, the Prevention of Cruelty to Animals Act, a humane law, protects stray dogs, requiring municipalities to show a level of sophistication and sensitivity that they don't have.
The result is a situation that has slipped out of control. Roughly 36 per cent of the world's rabies deaths occur in India each year and many of these are children. From January to October 2015, 77,294 cases of dog bite were reported by 35 government hospitals in Delhi alone.
Last year, a six-year-old boy was mauled to death by four dogs when he tripped and fell on them in Delhi's Jamia Nagar area. The incident sparked nationwide outrage over the rising number of aggressive street dogs and the incompetence of civic bodies in dealing with this issue.
The Supreme Court, taking cognisance of the matter in March, directed the states and local civic bodies to take steps to sterilise and vaccinate nuisance-causing stray dogs under the provisions of the Prevention of Cruelty to Animals Act.
All eyes are now on a dog census the North Delhi Municipal Corporation has decided to carry out in the six zones under its jurisdiction in partnership with the Institute of Urban Sciences and Design, which will ...