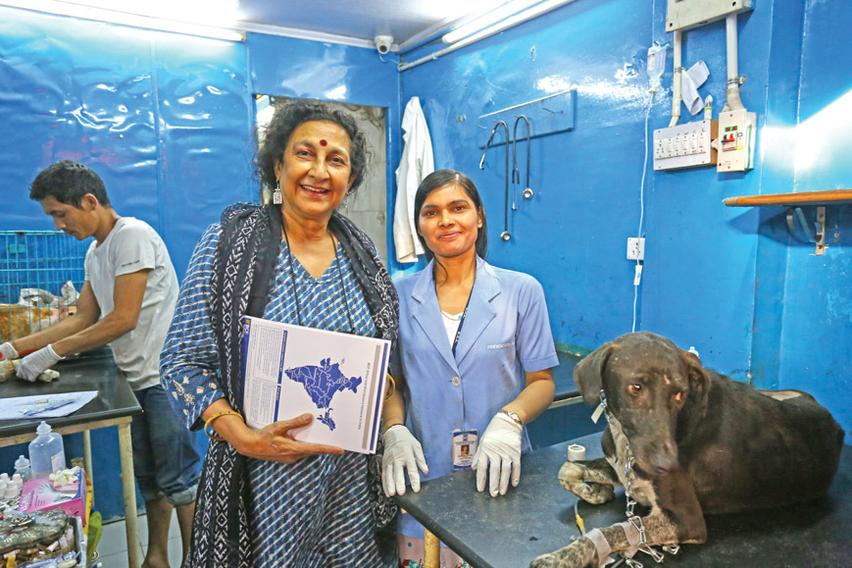 Delhi gets ready to count dogs on its streets
Abida Khan, New Delhi
Published: Apr. 25, 2016
Updated: Jan. 29, 2020
Every Indian city has a growing population of stray dogs. In fact it's hard to find a street or a galli without a stray dog loitering in it. Some dogs are friendly, but there are also those who are aggressive and roam around in packs.
Municipalities don't have the money or the expertise to deal with the problem. Initiatives taken by them have ended up being clumsy and brutal and predictably run into opposition from animal rights activists.
Municipalities that have tried to partner voluntary organisations have found these arrangements dissolving in failure for one reason or the other.
Also, the Prevention of Cruelty to Animals Act, a humane law, protects stray dogs, requiring municipalities to show a level of sophistication and sensitivity that they don't have.
The result is a situation that has slipped out of control. Roughly 36 per cent of the world's rabies deaths occur in India each year and many of these are children. From January to October 2015, 77,294 cases of dog bite were reported by 35 government hospitals in Delhi alone.
Last year, a six-year-old boy was mauled to death by four dogs when he tripped and fell on them in Delhi's Jamia Nagar area. The incident sparked nationwide outrage over the rising number of aggressive street dogs and the incompetence of civic bodies in dealing with this issue.
The Supreme Court, taking cognisance of the matter in March, directed the states and local civic bodies to take steps to sterilise and vaccinate nuisance-causing stray dogs under the provisions of the Prevention of Cruelty to Animals Act.
All eyes are now on a dog census the North Delhi Municipal Corporation has decided to carry out in the six zones under its jurisdiction in partnership with the Institute of Urban Sciences and Design, which will provide scientific and technical expertise.
A dog census across Delhi six years ago identified 562,000 stray dogs. That was when the municipality was one body. Now there are three different municipalities for north, south and east Delhi.
"We are committed to ensuring the safety of citizens. We will limit the rampant population of dangerous stray dogs. Following the Supreme Court's order and in the light of recent attacks, we have decided to assess and record the exact number of stray dogs within the zones under our jurisdiction," explains Mohan Bhardwaj, chairman of the standing committee of the north corporation.
Once the number of stray dogs is known, a thorough sterilisation drive will be carried out. In two zones of the north corporation, City and Sadar Paharganj, safai karamcharis or sanitation workers will count the number of strays. In four other zones, the municipality will float tenders to enlist private parties.
Rishi Dev, founder of the Institute of Urban Sciences and Design, explains that mass killing, selective killing, mass sterilisation and adoption are not the correct methods for controlling the dog population. He is not advocating any of these methods.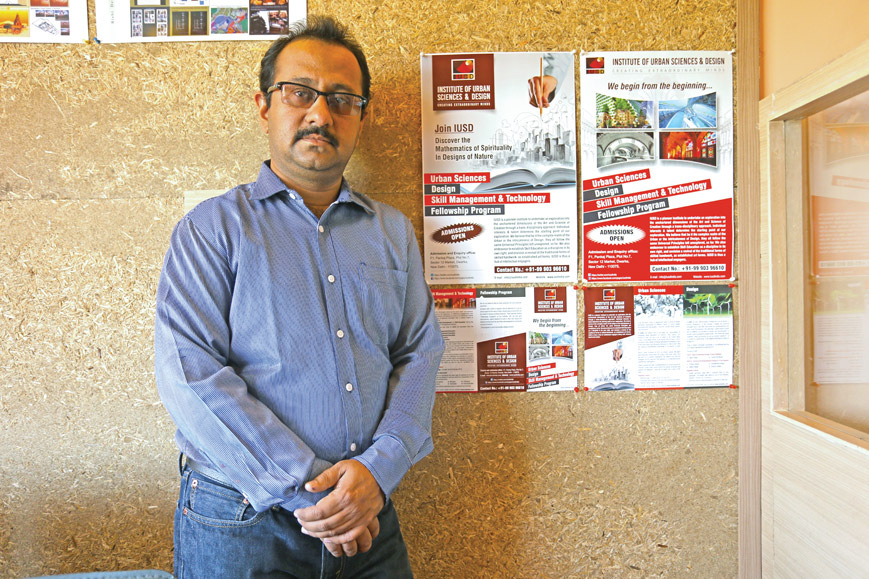 Dev and his team have been researching the issue of urban wildlife for over 15-16 years. He has filed numerous RTIs to glean information and written a book, The Ekistics of Animal and Human Conflict on urban wildlife management.
"The overall population of dogs is never the issue. What is important is the density of population and distribution of the population of dogs," says Dev.
"We have proved through approved scientific research that primitive methods will just end up increasing the problem. Despite decades of blind killing or birth control, the population of stray dogs is perpetually the same or increasing," he explains.
In fact such methods trigger a higher survival rate. The dogs begin reproducing faster at shorter intervals.
"A proper, comprehensive and reliable survey can solve the issue of overpopulation and rabies within months. We, along with the MCD team, can draw out a quick, efficient and thorough methodology to carry out a census," said Dev.
He explains that the census the north corporation is undertaking isn't just about counting dogs. "It is about understanding how dogs perceive our cities," he said. "The focus should be on all the variables that encourage strays to inhabit a given area."
Waste management, increasing awareness and involvement of resident welfare associations (RWAs), identifying zones with 'dense' populations of dogs and, most importantly, disintegrating packs of dogs are some of the important steps suggested by Dev to limit the population of stray dogs.
However, NGOs and animal rights activists remain sceptical. They say municipalities don't have the commitment and infrastructure to administer the entire process effectively.
They point out that sterilisation operations are carried out hastily and end up physically harming the dog. Improper operations have resulted in excessive internal bleeding, infections and untimely deaths of hapless stray dogs.
They also say that the municipalities lacked trained veterinary doctors, staff, equipment and medical supplies. They are short of money. Besides their knowledge of street dog behaviour is very poor.
"The civic bodies have outsourced their responsibilities to NGOs and private parties as they themselves are financially inept and have no skill or scientific knowledge of handling these issues," says Sonya Ghosh, member of Delhi State Advisory Board for Animal Welfare.
But S.C. Sharma, veterinary director of the north corporation refutes Ghosh's allegations. He says the corporation is opening three new sterilisation centres at Rohini, Timarpur and Shradhanand Marg, as well as increasing public awareness drives on rabies prevention.
The Animal Welfare Board of India pegs the cost of sterilising one dog at `770. Geeta Seshamani, co-founder of Friendicoes, says it costs them ` 1,200 because they have to deworm the dog and treat it for infections before operating on it.
Robin Singh, founder of Badmash Peepal, a non-profit, runs an animal shelter and oversees a dog sterilisation programme in Delhi through a network of volunteers, dogcatchers, civic bodies and residents. He says it costs them as much as `2,000 to sterilise one stray dog, despite the vet, Dr Vijay, doing the surgery free of cost.
"We need a decentralised and localised approach to sterilise dogs. The infrastructure required is neither available nor accessible," he says.
Some argue that dog overpopulation will continue to be a problem until the proportion of breeding females is less than 20 per cent. Sterilisation of female dogs is seen as more cost-effective since one male dog can impregnate multiple females. Male dogs are more territorial, and prevent new dogs from entering their area.
"The need of the hour is to first and foremost sensitise residents towards strays, increase public awareness on rabies and increase adoption drives," says Seshamani.
"People see stray dogs as a nuisance and just want NGOs to take them away. Such attitudes need to be changed. RWAs should sensitise residents into adopting more and more dogs," she says.
The effort and resources that NGOs and animal rights activists invest in fostering and protecting stray dogs is indeed remarkable. However, one cannot ignore the risks that rabid and aggressive dogs pose to public health, especially children from poor families.
"We would like MCD to set an example to the world that municipalities are self-sufficient bodies who need to be strengthened in their capacity and scope in order to resolve problems which are deeper and need more comprehensive planning at local levels than opinionated problem solving approaches," says Dev.
Stray dogs face high mortality, starvation, disease and abuse and cause 99 percent of cases of rabies transmission worldwide (WHO 2004). Other social problems associated with stray dogs include road accidents, fighting and aggressive packs, noise, fecal contamination, spread of waste and uncontrolled breeding.
Most countries have adopted capture and kill policies, mass sterilisation and permanent migration of stray dogs to tackle the problem.
Animal rights activists and NGOs advise against such methods citing hazardous impacts on ecology and natural cohabitation. They advocate sterilisation, vaccination, habitat control and responsible pet ownership.
"Developed countries tend to have stricter regulations on dog licensing, vaccination, and animal welfare. It's also more difficult for the population of stray dogs to grow since they need sources of food and shelter, which are usually from open garbage pits and abandoned lots and buildings," says Dev.
Ghosh says hardly any of the municipality's centres follow the Animal Birth Control (Dog) Rules, 2001, enacted under the Prevention of Cruelty to Animals Act, that outline scientifically proven methods to reduce the stray dog population.
"The municipalities are incompetent, financially inept and focused more on a complaint-based approach rather than a preventive approach," says Ghosh, who is also the founder of Citizens for the Welfare and Protection of Animals, an NGO.
"We, as a society, have wasted decades in killing and exterminating dogs. All we need is patience and dedication for at least two to three decades to effectively carry out the Animal Birth Control Programme and the problem of stray dogs can be fixed permanently. Under the programme, our approach is to cover at least 70 per cent of a given area and sterilise 80-90 per cent of female dogs within that area," says Seshamani.