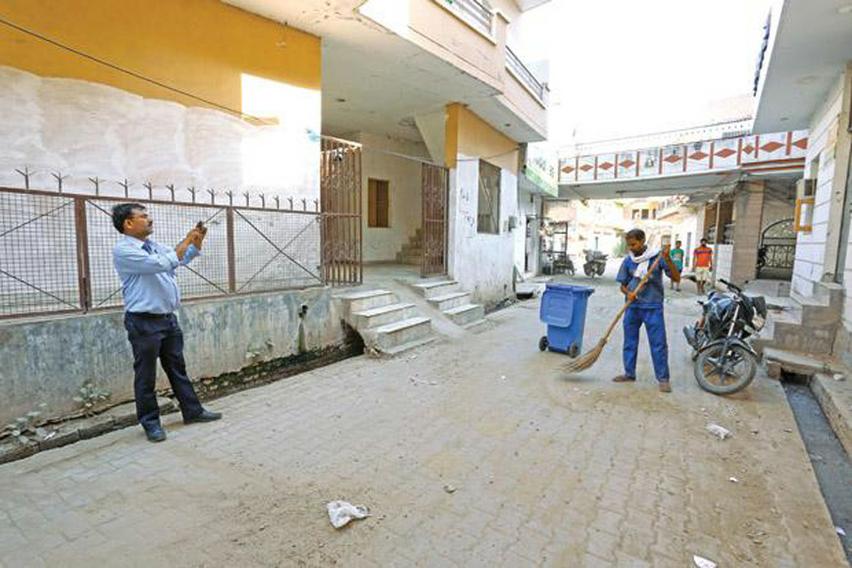 Mohali uses app to clean up, fix civic problems
Ajit Krishna, Mohali
Published: Nov. 24, 2015
Updated: May. 02, 2016
Mohali has been cleaning up its act. A toll-free helpline is available for citizens to lodge civic complaints. And now a mobile phone application makes it possible to report the exact location of garbage, potholes and fused streetlights. Additionally, the app allows for the monitoring of the work of sweepers on a daily basis — did they turn up for duty, how many are actually needed and where.
The Mohali Municipal Corporation, next door to Chandigarh in Punjab, launched the app in November 2013 and since then just 800 complaints have been lodged. It is a small number, but a beginning has been made. Mohali's population is just 146,213 and it is hoped that word will spread. The app not only takes in the complaint, but also passes it on to the relevant department and officer and simultaneously informs the complainant.
The result is that citizens' expectations in Mohali have begun rising. They want action. The Mohali Municipal Corporation has also been nudged into being more proactive. Its use of the app to monitor sweepers has resulted in a control room keeping live watch on sweepers as they go about their work.
The corporation's officials are already beginning to enjoy the rewards of these improvements in civic management. The corporation received the Order of Merit at the Skoch Good Governance Awards this year and it was at a stall at the India Habitat Centre that we first came across Sanjay Kanwar, SDO of Mohali, and Jaskirat Singh, CEO of Webrosoft Solutions.
Called CRAMAT or Citizens' Reporting and Mapping Tool, the app has revolutionised the way complaints are filed. All you need is a smart phone. You download the app, register yourself, select your location and from there on you are just a click away from the municipal corporation's office. The ...