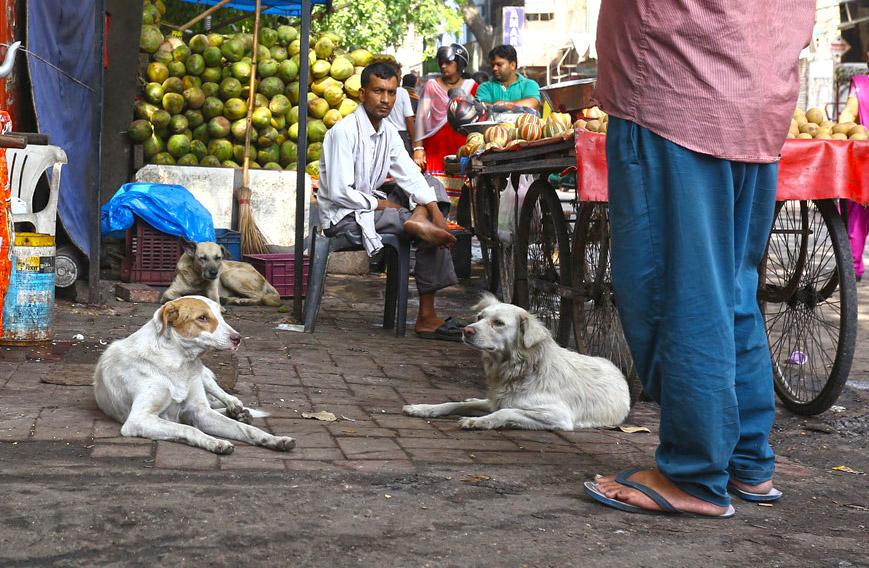 Delhi dog count rolls on: Paharganj, a mixed bag
Reporting: Donita Jose | Pictures: Ajit Krishna
Published: May. 25, 2016
Updated: Jan. 29, 2020
It is early in the morning and the usually busy locality of Paharganj in north Delhi is deserted and mostly asleep. There are only dogs up and about and it is clear from their restlessness that they are hungry. Some roam around in packs, without loyalties, like marauders. Others are the anchored types who belong to locations where undoubtedly they have done a night of vigil. But they all have food on the mind and there is a lot of howling and barking when they find four volunteers with notebooks and a camera combing the neighbourhood as part of a street dog census.
The volunteers quickly take pictures and scribble notes as they go about the somewhat challenging task of pinpointing where street dogs can be found in Paharganj.
The volunteers are working for Rishi Dev of the Institute of Urban Sciences and Design. There is Alka Parihar, Deepak, Akshay Shrinagesh who all have one thing in common that they are ekisticians.
The volunteers are helped by conservancy staff, with whom the rooted dogs have a special bonding developed over time. "These dogs are harmless, they sit here daily. But they do run behind the cars that pass by occasionally", says Ravi who is in charge of Chuna Mandi Gali.
"The census needs to be done by someone with an eye for urban planning, Only then can we identify the problem areas", said Alka.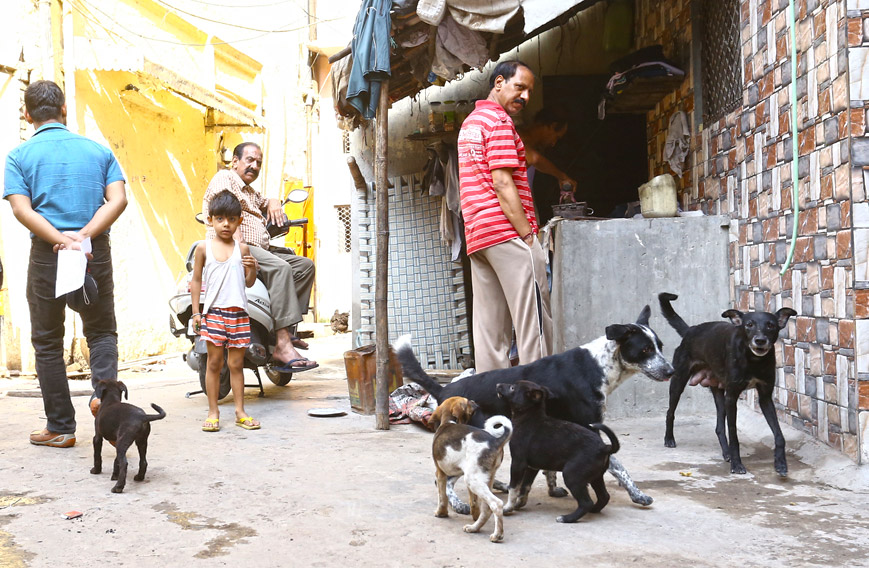 The census is the first of its kind and follows growing concern over the number of stray dogs in Delhi growing out of control. Some of the attacks made by street dogs have been ugly and vicious. Children have been mauled. So, a solution is urgently needed.
Rishi's approach is a fresh one. He does not believe in picking up and eliminating ...