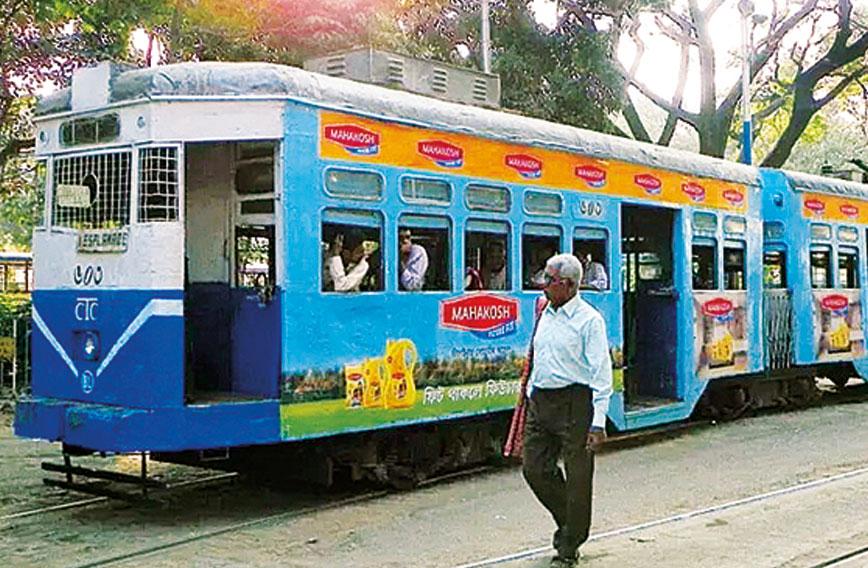 Electric trams are now seen as inexpensive, ecofriendly and safe model of city transport. Kolkata was a frontrunner in using trams
Kolkata to revive its trams but where are the drivers?
Subir Roy, Kolkata
Published: May. 19, 2023
Updated: May. 29, 2023
YES, there is life after death for the trams of Kolkata, the only city in the country still to boast of them. They were on death row, so to speak, until even a couple of months ago with periodic reports stating that closed tram routes would not be revived. Now comes an affidavit filed by the West Bengal government before the Calcutta High Court, that it plans to revive seven tram routes. If this does eventually happen, it will mean operating tram routes will more than double, from the present three to 10.
However, this is not going to happen straightaway but two years down the line in 2025. Sections of tram lines that have been blocked because of infrastructure work by Rail Vikas Nigam have to first be restored. The beneficiary in this case has been another environmentally friendly transport project, Kolkata's Metro Rail. Work on the Howrah Maidan-Salt Lake and Joka-Esplanade sections of the Metro have encroached on tram tracks, derailing most of the tram routes in the southern and central parts of the city.
The revival of the two routes is vital as it is linked to the revival of the Ballygunge and Tollygunge tram depots. Without these two routes being functional, tram cars cannot be taken from the depots to the central tram workshop at Nonapukur for repair and overhaul.

There are two other culprits. First, there are two bridges going over railway lines which have to be tested to ensure that they can carry tram cars. Second, a key road which used to host a tram route has in the meantime been made into a one-way thoroughfare by the traffic police. The object of listing all these hurdles is to be realistic. Making public a good intention (reviving tram routes) is one thing, actually being able to do it within the stipulated time frame is another matter.
One person who is sceptical about the 2025 deadline is Debashish Bhattacharya, president of the Tram Users Association. He adds his authority to reiterate some of the issues pointed out above. Part of Diamond Harbour Road, needed for a route to be revived, is now being used by the Metro Rail which is unlikely to be able to give it back in a couple of years.
Then, for revival of the route going over the Sealdah flyover, the track will have to be relaid, for which permission from another agency is needed. As for reintroducing trams on Chitpur Road, commuters are now using auto-rickshaws. If trams were to return, the politically powerful auto-rickshaw drivers would lose substantial business. For revival to happen, several official agencies have to cooperate, something that often does not happen. And when the deadline for revival is not met the tram department, part of the West Bengal Transport Corporation, can easily blame the other agencies.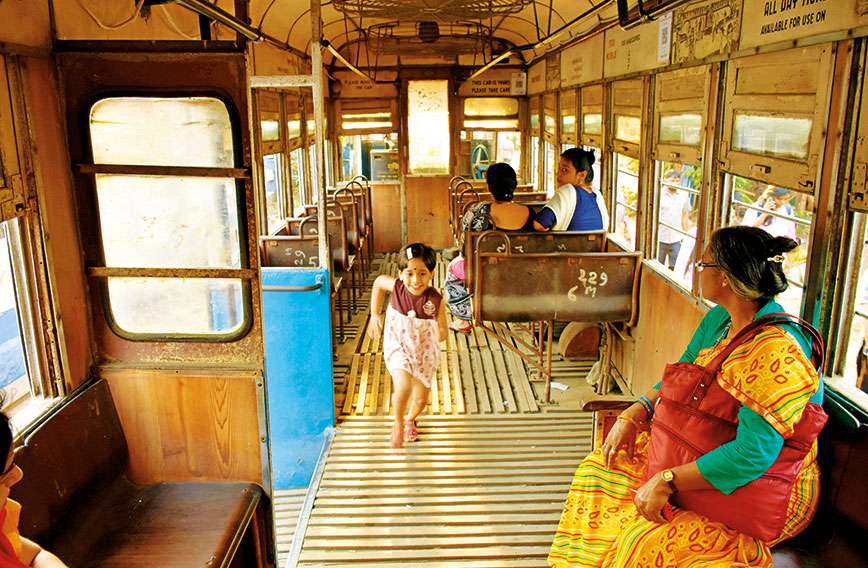 Trams are passenger friendly
Perhaps the single biggest hurdle in the way of a substantial revival is finding a large number of new tram drivers when over the years many of the former ones have retired. Current plans to recruit fresh staff will not be enough to meet the large need for drivers.
POLLUTION-FREE
The logic for reviving Kolkata's tramways is well known and has been repeated stressed by both tram enthusiasts and those who worry about automobile pollution of the city's environment. Mainly diesel guzzling public transport (taxis and buses) belch toxic fumes. Instead, if a number of public journeys were conducted by electricity-driven trams it would incalculably improve the city's air quality and its residents' health.
Tram enthusiasts want more trams on the city's streets as these iconic vehicles, if properly maintained and periodically overhauled, will bring back to the city some of the class it had when it was described as the second city of the British Empire. Scores of historic cities across different continents (Paris, Berlin, Florence, Barcelona, Istanbul, Zurich, St Petersburg, Shanghai, Hong Kong) have smoothly running tram services made up of highly elegant looking tram cars. It is an honour for a city to belong to such a list that combines history with current relevance.
Yet, trams do not have absolutely everything going for them. They take up a lot of road space so they are not a practical mass transport solution in a city like Kolkata with narrow, crowded roads. There will be little space left to run a sufficient number of buses to accommodate current passenger traffic. Plus, roads with tram tracks are costlier to maintain and the Kolkata Municipal Corporation is not exactly rolling in riches.
TROLLY BUSES?
A good solution would be trolly buses which run on bus tyres (so they do not need metal tracks) and draw their power from overhead cables like trams. But we don't make trolly buses. Neither do we make trams anymore. The last new tram came in over three decades ago in 1989. In the past decade eight new single-coach trams have been introduced. All the typical double-coach trams that still run today were made decades ago and the best-looking ones among them have been thoroughly reconditioned.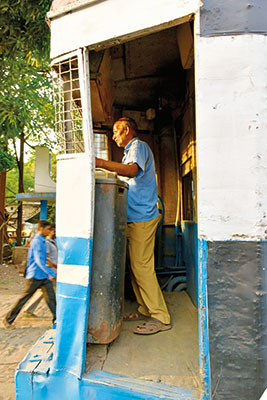 Another key issue is environmental. Trams which run on electricity undoubtedly reduce pollution in cities but the power has to come from somewhere. In the case of Kolkata it is drawn from an electricity supply system which is fed from large coal-fired power plants which add to pollution in their environs. So trams actually please the city by harming the countryside or semi-urban areas where the thermal power plants are located. A near to perfect solution would be green hydrogen powered trams but that is moonshine.
The automobile lobby would certainly like to dismiss trams as an anachronism but the global list of cities that happily continue to use them offers an effective rebuttal.
Besides, in an age when global warming is sought to be fought and a net zero stage reached according to individual national deadlines, the age of the internal combustion engine vehicle is over and the age of electric transport has arrived. This bolsters the demand for revival of trams.