Vijay Goel addressing residents of Delhi colonies on the stray dog problem and the urgent need for a solution
Residents seek end to dog bites, terror in Delhi
Civil Society News, New Delhi
Published: May. 26, 2023
Updated: May. 26, 2023
FACED with new regulations for taking care of street dogs, residents of Delhi colonies have come together to express their concern over such a responsibility being thrust upon them. They are seeking more viable solutions to multiple problems arising from the rising number of strays.
A meeting convened on May 11 at the Constitution Club drew an attendance of 400 middle-class residents and was perhaps the first time that people uncomfortable with the presence of street dogs rallied together. So far it is only dog lovers, who are well organized and vocal, who have prevailed.
The meeting was organized by Vijay Goel, a senior and redoubtable BJP leader and former MP with political roots in Delhi. No sooner had Goel announced his meeting than Maneka Gandhi, also of the BJP, booked another hall at the Constitution Club on the same date for animal activists to meet. As Goel's meeting got going, it was invaded by the activists and unruly scenes followed.

Under the new Animal Birth Control (ABC) rules, resident welfare associations or RWAs have been instructed to identify public feeding places, keep them clean and ensure that dogs are not harassed in any way. It is also their responsibility to arrange for the vaccination and sterilization of the dogs. Dogs which are aggressive can be handed over to the authorities, but even if a dog attacks someone it cannot be removed from the locality.
The RWAs find such duties unrealistic and onerous. From the costs involved to monitoring of packs of strays and arranging for their food, residents feel that they have been pushed into an impossible situation. They weren't consulted when the rules were framed. Nor do the rules take into account the rights of those residents who find dogs intimidating or just don't want them around in public spaces.
These concerns come on top of the stray dog population having visibly gone up. Residents complain of their neighbourhoods being overrun by unmanageable strays. The number of bites and attacks has also gone up. There have now been several documented cases of children being mauled to death by dogs across the country.
The original ABC rules have been around for 20 years or so after they were framed by Maneka Gandhi when she was the minister for culture in the BJP government then. They are based on the premise that if dogs are sterilized, vaccinated and fed at one location, their numbers will decrease and finally the problem of strays will be solved.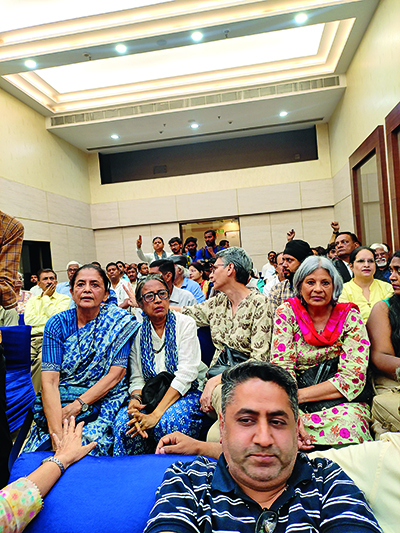 But the opposite has happened. The numbers have grown and so has the aggressive behaviour of stray dogs. Animal-man conflicts abound. Feeding dogs in public spaces is not a solution, experts have pointed out. Adoption is the answer and strict pet maintenance rules. But NGOs claiming to represent dog lovers are adamant that they want them on the street. In most countries, dogs are not allowed to roam free. They are picked up and put in pounds where if they are not adopted within a stipulated time, they are euthanized.
Goel avers that he believes in being kind to all animals including dogs. His interest in the current issue is so that dogs are treated better and not left out on the street, but moved to shelters and adopted.
"One should not be cruel to dumb animals, but protecting people from them is also important. We can't have a situation in which ferocious dogs have to be kept on the streets even if they have attacked people," he says.
"Everyone loves animals, not only dogs. But if biting becomes a big problem, then a solution has to be found. There are some 600,000 stray dogs in Delhi. There were 100,000 dog bites reported in the past six months by government hospitals alone in Delhi. There were 12,652 cases of dog bite that went to Ram Manohar Lohia Hospital in the past three months of February, March and April. Of these 50 percent were victims below the age of 14."
Goel says many residents of Delhi have objections to the rules made by the Animal Welfare Board and Health Ministry. A committee of RWA representatives will voice these objections and come up with suggestions, which will then be sent to the government.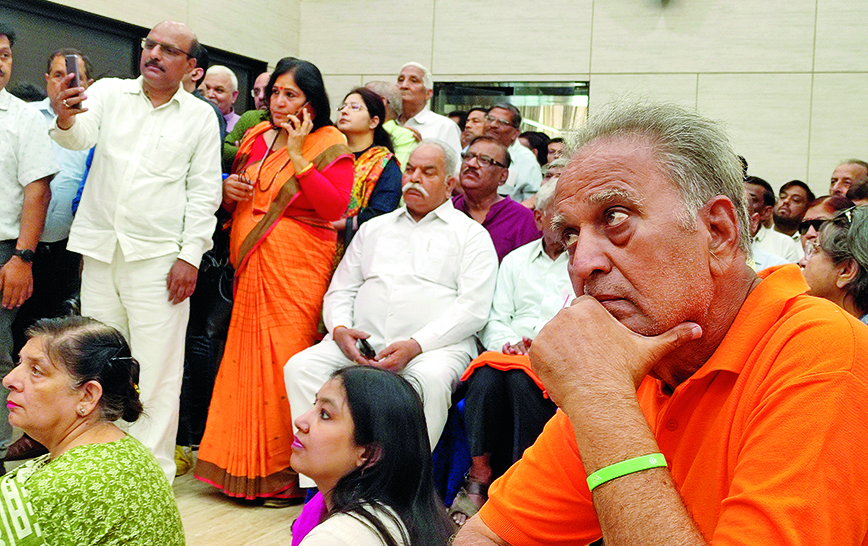 Goel is seasoned in politics, but he has other sides to him. He is a passionate conservationist, is fond of photography and has an impish sense of humour. Civil Society met him at Gandhi Smriti of which he is now the vice-chairman.
Asked why he chose to raise the issue of stray dogs he says he could see the problem escalating around him. People aren't able to go out for walks without sticks and he himself is always careful to skirt a dog in his path.
His plan is to campaign extensively on the issue by holding street corner meetings to create local awareness. But, more importantly, he hopes to galvanize the Delhi Municipal administration into conducting a census, sterilizing dogs on a large scale and vaccinating them against rabies.
But he doesn't see it as a Delhi problem alone. He says there are millions of stray dogs across the country and once Delhi can be brought together on the issue, he hopes to be able to reach out to RWAs in other states so that a national solution can be found.
The meeting in Delhi was the salvo in this effort so that more people are emboldened to speak up and the challenges faced in neighbourhoods are taken into account while framing policy.