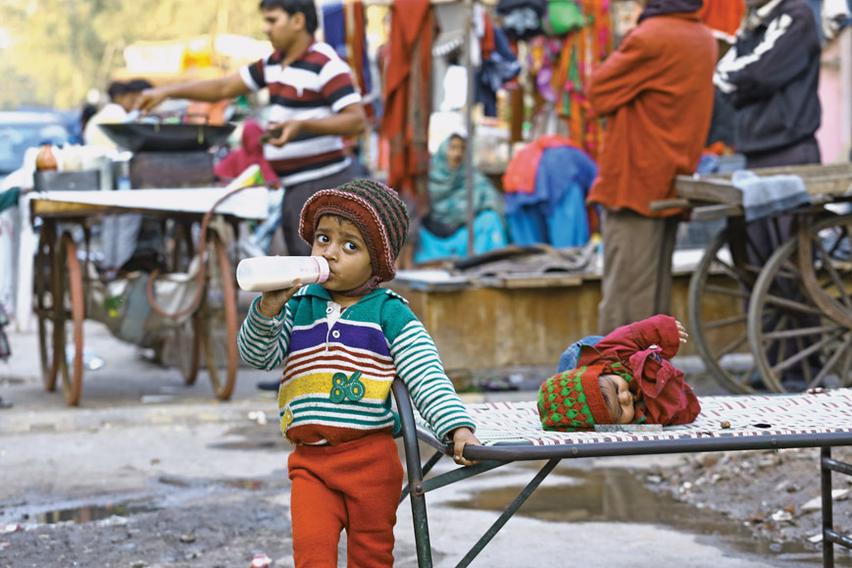 Child health sinks in slums
Civil Society News, New Delhi
Published: Mar. 11, 2016
Updated: May. 02, 2016
A household survey carried out by CRY (Child Relief and You) in 15 slums of Delhi, Mumbai, Chennai, Bengaluru and Kolkata reveals alarming data on child health. Almost half the children surveyed, between one and six years of age, were found to be malnourished.
Surprisingly, Chennai had the most number of malnourished children with 62.2 per cent being underweight. In Kolkata, the figure was 49 per cent and in Mumbai 41 per cent. In Delhi, 50 per cent of children living in slums were found to be underweight. Bengaluru fared better at 33 per cent.
There has been some marginal improvement in stunting. In Delhi, 45 per cent of children suffer from stunting, a small improvement from National Family Health Survey (NFHS) data which showed 51 per cent in 2004-05. In Bengaluru, stunting has gone down to 17 per cent from 19.8 per cent.
Most of the households surveyed consisted of migrants who worked as daily wage labour and in the unorganised sectors of the city. The women go to work and have little time to care for their children.
Anganwadis that come under the Integrated Child Development Services (ICDS) have emerged as the most critical space from where the health of children could be improved. But in Delhi and Bengaluru only 47 per cent of children are enrolled in anganwadis. In Kolkata, the figure is 60 per cent. Around 25 per cent of children are sent to private preschools.
According to CRY's survey, more than a third of the children in the five cities surveyed had not been de-wormed. In Delhi, half the children did not receive the Vitamin A and IFA (iron and folic acid) supplement and about a third had not been de-wormed.
The advantage for children who go to the anganwadi is that, unlike in preschools, ...