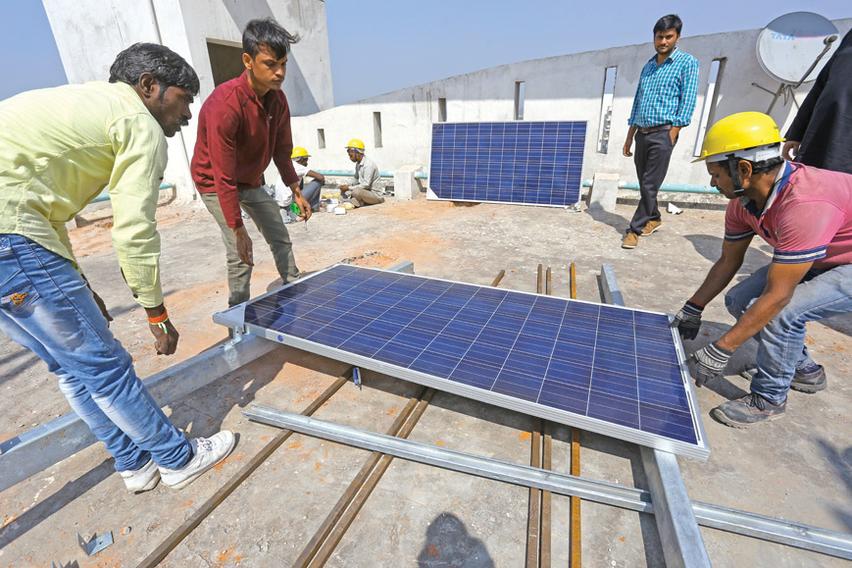 Gurgaon residents to produce, sell solar power
Civil Society News, Gurgaon
Published: Apr. 01, 2016
Updated: Jun. 15, 2017
Bestech Park View Residency is basking in solar power glory. It is all set to be the first gated community in Gurgaon to go partially off-grid with 270 KW coming from panels of photovoltaic cells atop its nine buildings. The solar power won't meet all the needs of residents, but it will be cheaper per unit than conventional power. They will also no longer have to run costly and polluting diesel generators to deal with grid vagaries like breakdowns and poor supply.
The residents of Bestech Park View Residency haven't had to sink any money into making this transition. They have an agreement with Fourth Partner Energy, a renewable energy service company or RESCO, which has made the investments. Under the agreement, for the next 25 years the residents will get solar power at a rate of `6.95 per unit with an increase of 3.5 per cent a year, which is less than the `7.8 charged by the Dakshin Haryana Bijli Vitran Nigam (DHBVN). In winter, about 25 per cent of the demand will be met through solar power and in summer about 15 per cent.
The condominium will be consuming all the solar power it will produce. However, technically, surplus solar power can be sold by feeding it into the grid. So, Bestech Park View Residency will now have a 'two-way net meter' which can measure solar energy that is put into the grid and conventional energy used by its residents. At present, there are no plans to sell the solar power but, going forward, this is an option. A second meter will measure the solar power consumed.
"We want to save energy, be green and implement government policy," explains S.C. Kumar, president of the Residents' Welfare Association (RWA) and a former government official who retired from the Cabinet ...