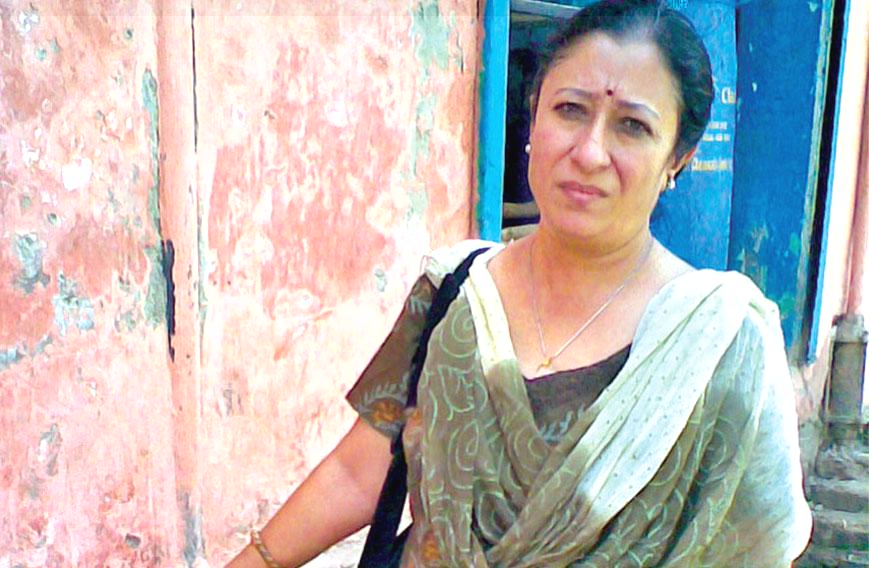 Bijal Brahmbhatt, director of Mahila Housing Trust
SEWA's homely project has been changing lives
Tanushree Gangopadhyay, Ahmedabad
Published: Nov. 25, 2016
Updated: Jan. 29, 2020
For over 50 years Shantaben Hiraghar furtively used a clump of shrubs as a toilet. She lived in Kailashnagar, a dirty slum in Ahmedabad. "I used to team up with other women to go," she explains. "It was most distressful."
Life changed dramatically when she moved into Gokuldham Cooperative Housing Society in Meghaninagar. Shantaben now has a small flat with a bathroom and kitchen. "Sister, our homes are a real blessing," she says. "We even have running water. SEWA Bank lent me money to set up my small shop selling snacks. Our lives have changed."
In 1992, SEWA (Self Employed Women's Association) Bank noted that around one-third of loans taken by their women workers in the informal sector were used for housing. Nearly 80 percent of these loans was spent on building toilets and drains and getting an electricity or water connection.
"The first demand of our SEWA Union, almost four decades ago, was for housing. We realised its importance for the women who slogged all day on the streets," recalls Ela Bhatt, SEWA's charismatic founder. "However, we did not have the resources then, nor the clout for such an ambitious project. Besides, we were involved in bettering our members' status."
Realising this need, in 1994 SEWA Bank set up the Mahila Housing SEWA Trust (MHT) to help the women improve their homes and surrounding infrastructure. It is today the biggest provider of loans and assistance to low-income women in the housing sector.
"We have managed to change the quality of lives of over 300,000 families across the country," says Bijal Brahmbhatt, MHT's enthusiastic director and the moving spirit behind this transformation.
"My father, an academic, introduced me to Renana Jhabwala of SEWA in 1998. She immediately invited me to join the three-year-old Mahila Housing Trust. It was an honour," ...