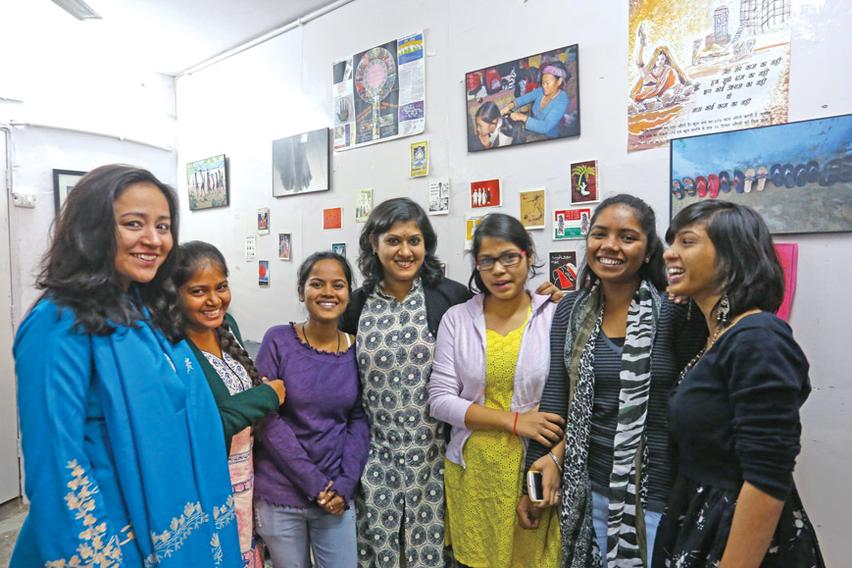 FAT girls teach poor women how to use technology
Kavita Charanji, New Delhi
Published: Mar. 11, 2016
Updated: May. 02, 2016
Women don't take to technology as quickly as men. They aren't always confident or nimble with smartphones, computers and various gizmos. Feminist Approach to Technology (FAT) is a pioneering organisation that helps girls from poor families to use technology. The girls are also encouraged to question patriarchy, discrimination and harassment. By the time they complete their stint with FAT the girls acquire the confidence and the technical skills to handle their lives.
"I got the idea of starting this organisation when I was a tech support person at CREA, a feminist human rights organisation," says Gayatri Buragohain, founder and executive director of FAT. Initially, she started developing websites for other NGOs and used the money to organise workshops for underprivileged women and girls in tech skills like computers at her home in Lajpat Nagar in New Delhi. FAT started in 2008 and the work expanded. A tech centre was set up for girls in the 14-25 age group in 2010.
Now FAT's Tech Centre at Lajpat Nagar has spawned the Young Women's Leadership Programme. The stepping stone is a basic computer course that has 60 girls, divided into three batches.The girls largely belong to low-income migrant families from Haryana, Bihar, Rajasthan, West Bengal and Tamil Nadu.
But the centre is not just another computer learning hub to equip girls for the job market. It is also meant to foster activism and leadership. Often, other activists are roped in to hold discussions and workshops on subjects like rights, gender discrimination, patriarchy, feminism and decision making. The girls learn some basic English too.
Risha Samanta, programme associate, Tech Centre, says, "We link computer classes with feminist issues. When we are doing computer fundamentals, we connect it to the girls' everyday lives. How can they relate a computer to their bodies? How can ...