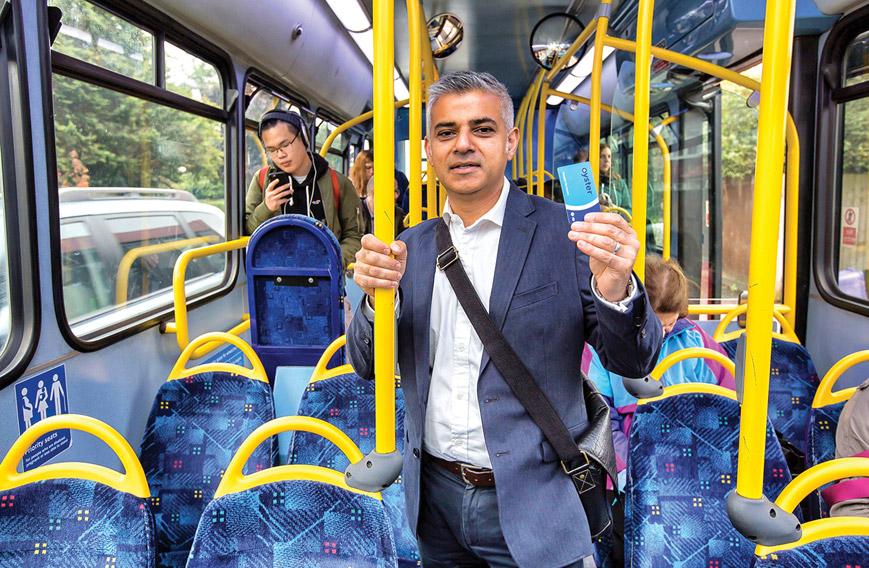 London's first Muslim mayor doesn't want to be typecast
Shyam Bhatia, London
Published: Jun. 06, 2016
Updated: Feb. 28, 2017
Just days after being elected with a significant majority, Sadiq Ameen Khan has already distanced himself from the far Left leadership of the Labour Party.
The outgoing MP for Tooting, South London, was in fact one of those renegade Labour MPs who originally nominated party chief Jeremy Corbyn to become leader of the opposition in Britain's House of Commons.
Subsequently, Khan, the son of a Pakistani migrant who became a London bus driver, set out his stall during the campaign vowing to become London's most business-friendly mayor, rather contrary to the Labour leadership's determination to identify the rich as the source of the country's problems.
In his acceptance speech at City Hall after a comfortable victory over his nearest rival, Conservative Zac Goldsmith, Khan pledged to bring unity to London and to tackle the city's acute housing crisis. It is consistent with his pre-election pledge when he declared, "I want all Londoners to have the same opportunities that our city gave me: a home they can afford, a high-skilled job with decent pay, an affordable and modern transport system and a safe, clean and healthy environment."
Since the election he has broadened his objectives by holding several meetings with the metropolitan police commissioner, Sir Bernard Hogan Howe, to discuss the ever evolving terror threat facing London.
Despite London's police force, undoubtedly the best prepared in the country to face a terrorist attack, Sadiq Khan says he is determined to press ahead with a full capability review to ensure the capital is as protected as possible from the murderous aims of extremists from the likes of Al Qaeda and ISIS.
The new mayor has significant powers of control over how the police force functions. That is just one of the many executive powers that single him out as more than just a ...