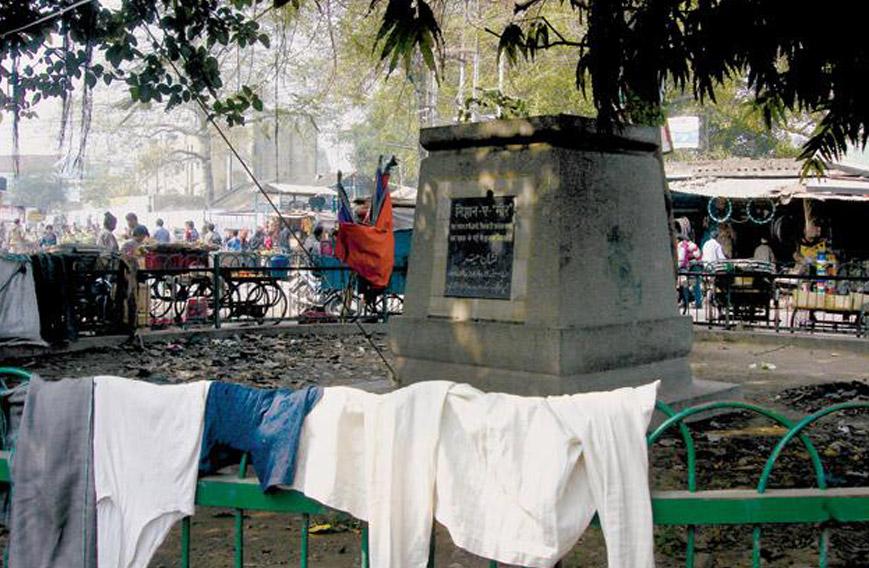 NIghat Gandhi
Published: Oct. 13, 2015
Updated: May. 02, 2016
There are three must-do things for a visitor to Lucknow, said the cab driver: 'Tunday kabab khaen, Imambara dekhen aur chikan khareeden.' (Eat tunday kabab, visit the Imambara and buy chikan.) Not heeding his sound advice, a group of four writers at the Lucknow litfest decided to spend a day with Lucknow's dead poets.
I was in Lucknow to attend the literary festival. Apparently I was. The not-so-apparent purpose of my visit unveiled later. I had emailed the organisers asking about Mir Taqi Mir's mazar. The search for Mir Taqi Mir's grave, perhaps the greatest Urdu poet of 18th century Mughal India, manifested only at the very end of my visit. The day after the litfest ended, Atif Hanif, the marketing
director of the lit fest, took us out on a heritage walk. An expert who knows his city like the back of his hand, Atif guided us through the morass of traffic-choked lanes of old Lucknow. A quest for mysticism in Urdu poetry and mystical love that makes no distinction between love of God and love of humanity had led me to explore Mir Taqi Mir's poetry last summer.
And here I was, searching for signs of Mir in the city where he breathed his last. However, we were told that Mir's grave no longer exists. He was buried 200 years ago near Lucknow's railway station, in a locality called Bhim ka Akhara. But his grave has been built over because land-grabbers acquired the cemetery some decades back. A mosque, flats, a railway platform, who knows where lies Mir beneath these? Who dare demolish a masjid or mandir? The poet Bulleh Shah wrote that if forced to choose between places of worship and the human ...