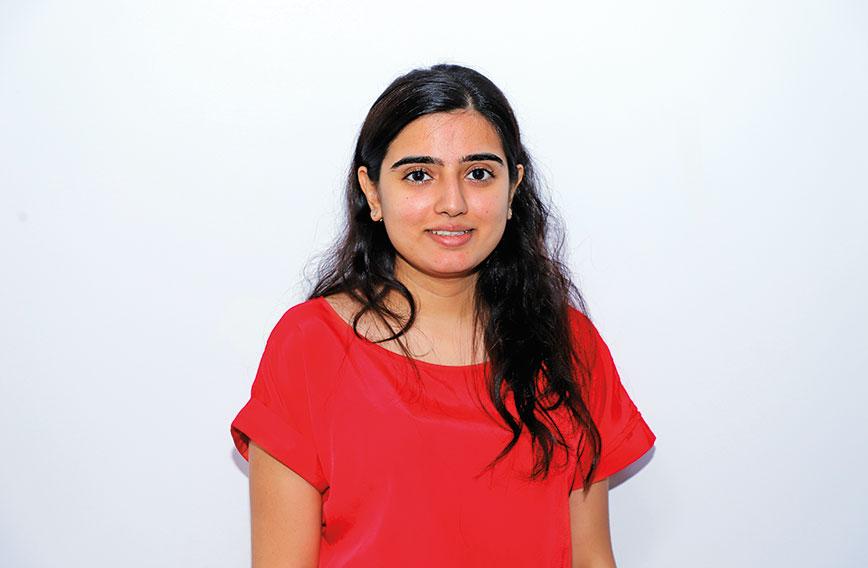 Niharika Bhargava: 'Traditional pickle making is a dying art in India'
Pickles from a family tradition
Kavita Charanji, New Delhi
Published: Nov. 01, 2019
Updated: Nov. 29, 2019
Vikram Bhargava's hobby was making pickles at his family farm in Paharapurwa village, in Rajnagar tehsil of Madhya Pradesh. His forte was a tangy mandarin orange pickle that he made from the oranges that grew copiously in his backyard. He gifted his handmade pickles to family and friends who loved them.
Bhargava's daughter, Niharika Bhargava, a postgraduate in marketing strategy and Innovation from Cass Business School, London, sensed a business opportunity in her father's hobby.
She had worked for a public relations company, Edleman, as an accounts executive, and resigned after six months. "I always wanted to do something of my own and I hated my job," she recalls.
The family farm gave Niharika the right opportunity. She decided to scale it up and launch
a commercial venture in pickles. She did solid homework in market research and branding for
six months.
In 2016 Niharika decided to take the plunge. She launched The Little Farm Co which has expanded its product line impressively. It now produces a range of organic pickles, dips, chutneys, salad dressings and superfoods. Zingy, free of artificial preservatives and additives, the handmade products reach the table fresh from the farm and are selling very well.
"Traditional pickle making is a dying art in India. This is especially true of Tier 1 and Tier 2 cities where people simply don't have time. The pickles you see in the market are full of chemical preservatives and additives. They don't have the same taste and appeal as homemade pickles," says Niharika.
The Little Farm Co's pickles and chutneys are hot-sellers, especially the mandarin orange pickles. But others do well too. There are jalapeno pickles with a twist, lemon chutney, amla chutney and garlic chutney. All the company's products are free of processed sugar. "The only preservatives we use in our pickles are jaggery or jaggery powder, raw sugar, sugar cane vinegar, cold pressed mustard or sesame oils and spices," says Niharika.
The farm grows its own fruits, vegetables, oils and spices. "Our farm is bordered by government-owned forest land and a clean river. We don't use any chemicals and fertilisers. Even neighbouring farms don't use any pesticides that can seep into our farm."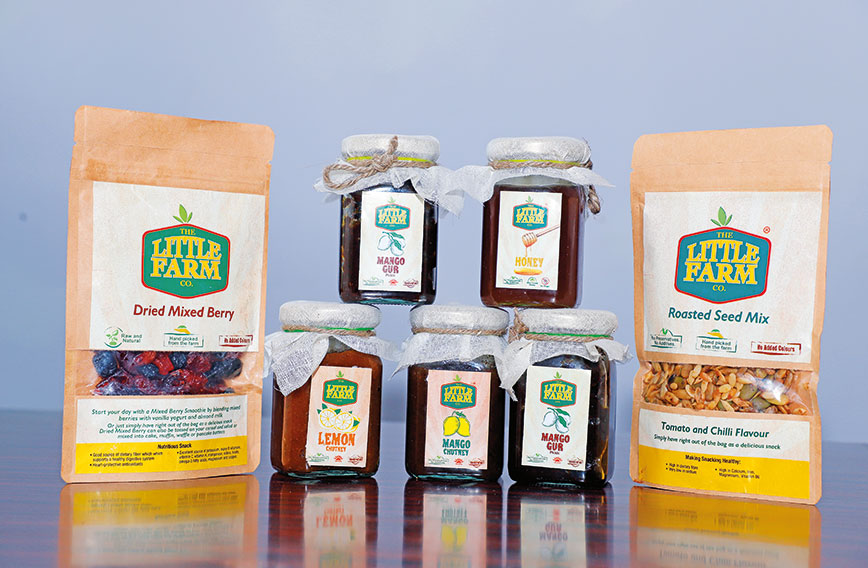 The Little Farm Co produces organic pickles, dips, chutneys and more
The Little Farm Co's pickles and preserves are all artisanal. Nothing is made in a factory. The village farm has a workforce of 15 farmhands, 13 of whom are women from the vicinity. The women are pros at organic farming and pickling. One woman has, in fact, come up with a recipe for The Little Farm Co's iconic jalapeno garlic dip, says Niharika.
Fruits and vegetables are plucked ripe from the farm only two hours before pickles are processed. The main production machine at the unit is a mixer-grinder. The pickles are sun-dried in open spaces and then packaged at The Little Farm Co's small unit in Gurugram.
"We felt that women weren't really making pickles at home anymore. They didn't have the time or knowhow. We perceived a big market. My father and I made the rounds of exhibitions to sell our pickles. They were a complete sell-out and that really encouraged us to go further," she says.
Recipes for The Little Farm Co products gradually came by. The company has sourced 20 pickle recipes from various family members and friends. Elders have pitched in with traditional recipes.
The Little Farm Co. has also diversified into organic raw ingredients. Orders pour in for superfoods like high protein chia seeds, sunflower seeds, flax seeds. Sugarcane vinegar, oil and spices fresh from the farm are also much in demand.
Niharika shuttles between Gurugram and Paharapurwa. She is in constant touch with horticulturists to expand the company's product line. The farm grows moringa, a high-protein shrub. Plans are also afoot to revive more local seeds and take a wide range of millets to the market.
The Little Farm Co largely sells its products online through the company's website. Other platforms include Amazon, Qtrove, Dastkar and Place of Origin. Niharika and her father also set up stalls at farmer markets and exhibitions. Among them are Earth Collective's Sunder Nursery market on Sundays, the I am Gurgaon Market and, further afield, farmer markets in Mumbai and Bengaluru. Recently The Little Farm Co received its first export order from the UK and US.
Niharika has pressures to contend with. "Ours is a bootstrapped company. We have an annual turnover of `1 crore and there is a constant need for funding and expansion. Besides, we still have a long way to go in the creation of market awareness. The major challenge we face is to enter the close-knit retail market. We are looking for a likeminded distributor for our products," she says.
The Little Farm Co has plans for a full-fledged packaging unit in Madhya Pradesh. The team pins its hopes on government funding and subsidies for medium and small business ventures. n