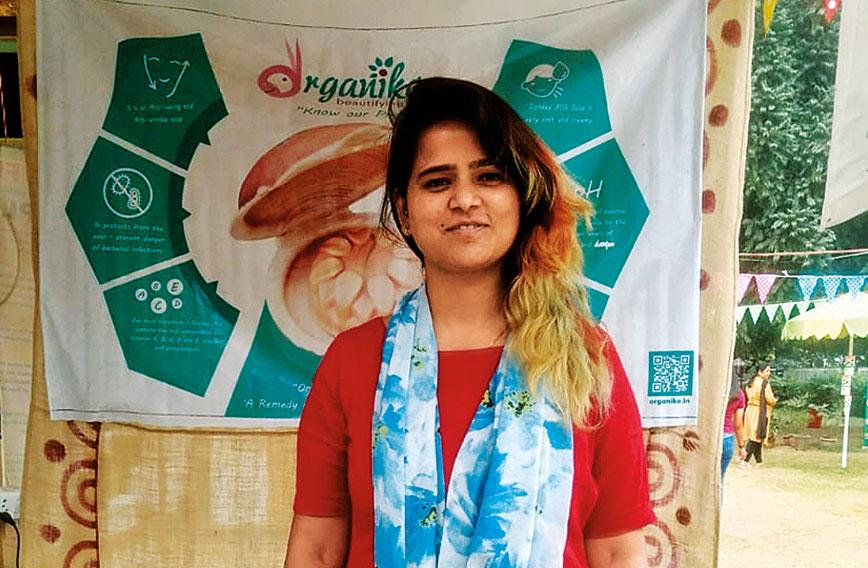 Donkey love: Soap from milk is a beautiful idea
Kavita Charanji, New Delhi
Published: Jan. 04, 2019
Updated: Feb. 01, 2019
Wasim has been earning from his donkeys for years by putting them out to work at construction sites and getting `300 to `350 a day. But now he has found that he can sell donkey milk for `2,000 a litre — a veritable windfall, considering that a female donkey yields 500 to 700 ml of milk a day and Wasim and his brothers together own 15 donkeys.
Organiko, a start-up, buys donkey milk to make soap which sells at `499 for a 100-gm cake and is supposed to possess several cosmetic and therapeutic benefits. The enterprise was founded in August 2017 and it is still early days for its branded soap. But 500 cakes have sold easily and the anticipation is that the demand will be big.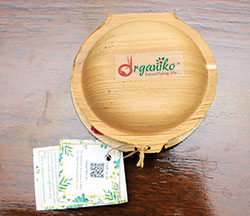 At 4.30 am team members of Organiko reach Dasna village, 11 km from Ghaziabad, to collect milk from Wasim. It is transported to their office-cum- production unit at Loni, also in Ghaziabad district, and made into Organiko branded donkey milk soap.
Organiko pays Wasim `2,000 on the spot for a litre of donkey's milk collected on alternate days. Collecting the milk every day would mean baby donkeys would lose out.
As a socially driven enterprise, it is important to Organiko to change the status of the donkey, an exploited and neglected beast of burden, and also provide a robust income to extremely poor nomadic communities who own donkeys.
The additional income has improved living standards for Wasim's 12-member joint family. "The children go to school. We have bought five more donkeys with our earnings. We have improved the organic feed of our animals and take better care of them. Earlier, we regarded donkeys as a burden though they did back-breaking work at construction sites. They were let loose to wander around in search of food in the colony or fields but now they are seldom out of our sight. Life is good," says Wasim with a smile.
The soap has anti-aging properties, vitamins and minerals. It moisturises and alleviates skin ailments like eczema, psoriasis and acne, and protects against bacterial infections.
The soap is wholly organic and comes in two variants, Donkey Milk Natural Ingredients and Donkey Milk Charcoal & Honey. Each cake is packaged attractively in areca nut leaves procured from a Self-Help Group (SHG) in Chennai.
"The motive behind Organiko is to create stable livelihoods for donkey owners by using their own, untapped resource of donkey's milk," says Pooja Kaul, the young founder of Organiko who is partnered by Rishabh Yash Tomar.
Both are postgraduates in social innovations and entrepreneurship from the Tata Institute of Social Sciences (TISS) School of Rural Development in Tuljapur in Osmanabad district of Maharashtra.
Wasim would like Organiko to buy the milk every day. But the new venture will only buy 150 to 200 ml per donkey and that too on alternate days so that young donkeys aren't deprived of their nutritional needs.
"If we deviate from this humane principle the donkey mothers and their babies will suffer. We do not want them to go the way of cows and buffaloes that are milked unnaturally. To get donkey owners like Wasim to understand this is an enormous challenge," says Kaul.
How did Kaul think up an idea that combines social purpose with profit? She says she has always been interested in the dairy sector. Her brother told her about a company in Switzerland that ran a donkey dairy farm and sold donkey's milk directly to consumers.
Kaul and Tomar began testing the waters. In 2016, as part of the TISS curriculum, they began a pilot project to check out the feasibility of starting a donkey dairy business in Solapur, Maharashtra.
A baseline survey of donkeys and their owners in Solapur, which is 50 km from the Tuljapur TISS campus, was undertaken. Kaul found that the donkey owners were mainly from denotified nomadic communities. Extremely poor and illiterate, they toiled, along with their donkeys, for 12 to 14 hours in Solapur's numerous brick kilns or at construction sites. They earned just `150 to `300 per day for back-breaking work.
The donkey owners were seasonally employed. "They would earn anything from `50,000 to `1 lakh for five to six months and then live on that money for the rest of the year," says Kaul.
Since they were nomads, constantly in search of work, their children's education would be continuously disrupted. So the children would remain illiterate and end up doing the same unsecured work their parents did.
The condition of their donkeys was even worse. When their owners were jobless, the donkeys were abandoned. They were sometimes branded with a hot iron so that their owners could identify them when they got work. The orphaned donkeys, left to fend for themselves, were often bitten by stray dogs or killed in road accidents.
As a test case, Kaul and Tomar decided to buy donkey milk from 14 donkey owners and sell it in the market. To their surprise, the impoverished donkey owners refused, citing ancient taboos. Some believed that Kaul and Tomar would give them money and then practise black magic with donkey milk. Their donkeys would die as a result, they feared.
Kaul and Tomar had to reason with them. For days on end they sat down with the community and explained the benefits of selling donkey milk.
The donkey owners didn't know that their much maligned animals could be a rich resource. In the course of their research, Kaul and Tomar found that donkey milk was consumed in a big way in Europe. Closer home, in South India people drank it. At `50 to `100 for a spoonful, the young researchers realised donkey milk could sell for `2,000 a litre.
They found that donkey milk is closest to human breast milk in terms of nutritional value. It contains less total fat than cow's milk. Donkey milk also has anti-inflammatory qualities that could boost immunity and keep skin problems like eczema, acne and psoriasis in control. The milk is said to prevent artery hardening.
The donkey owners were shown videos and YouTube presentations to convince them. "It is all a question of communication skills," says Kaul. A non-profit called Donkey Sanctuary with its headquarters in the UK helped them with their outreach.
Once donkey owners agreed to sell milk, Kaul and Tomar faced another hitch — they didn't have the funds to buy the milk and bring it to the market.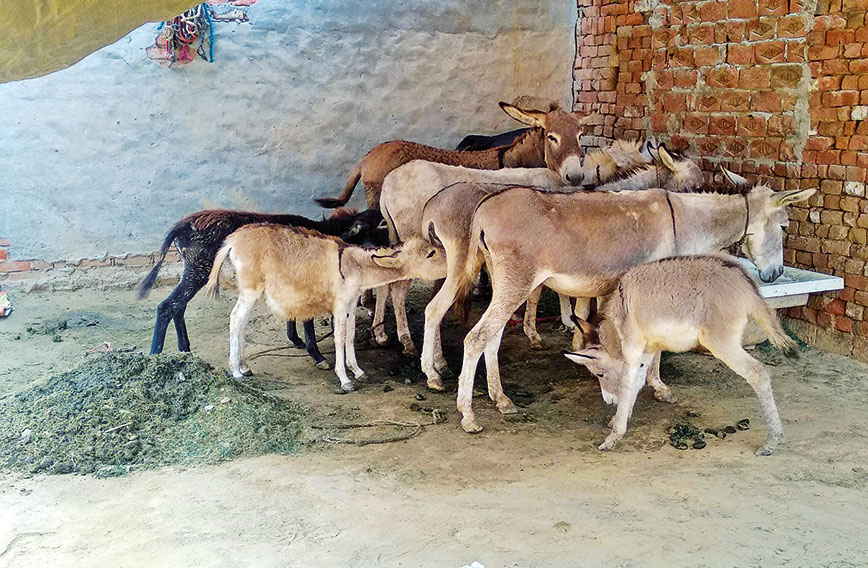 Wasim's 15 donkeys are now well cared for
So they went back to their research. They discovered that some European companies in the donkey milk cosmetics business were flourishing. Their products tapped the premium segment and were picked up in a big way by consumers.
Kaul and Tomar decided to try their hand at soap-making. Kaul had already dabbled in making soap and later honed her skills at a workshop in Mumbai. By 4 am they would go off to Solapur, buy donkey's milk from the community, take it back to a rented room in Tuljapur and start making soap.
"The best part of our intervention is that donkey owners who used to abandon their donkeys after making them work for four or five months, now shelter and feed them," says Kaul. However the status of the male donkey is still unclear. Kaul says that Organiko has wider impact since entire families benefit from the project. "It is a great achievement for a social start-up," says Kaul, "even though it may take time to grow volumes."
She has received enquiries from investors who urge her to set up a donkey farm. But Kaul is keen to follow in the footsteps of Amul and create a cooperative of donkey milk farmers.
The market for Organiko soaps is picking up. Available at events and festivals like the recent Women of India National Organic Festival 2018 in Delhi, the soaps can also be bought online on the Organiko website and The Better India Shop portal in the livelihood category. Organiko now plans to launch two new products — an anti-aging face wash and a cream.
The Organiko project is mentored by the Atal Incubation Centre in Banasthali Vidyapith in Rajasthan. It is an initiative of the Atal Innovation Mission and NITI Aayog to promote a culture of innovation and entrepreneurship.
Support also comes from the Women Entrepreneurship and Empowerment (WEE) mentorship programme, an initiative of WEE Foundation and IIT Delhi. Organiko's connect with these organisations opens up a whole range of financial, marketing and networking opportunities for them. "One needs talent and confidence to pitch new ideas," remarks Kaul.
Awards and recognition have poured in. For their pilot project, the start-up was declared the winner of Iprenuer 2017 by TISS Mumbai. This year has been even better. They were winners of Atal Incubation Centre's award, called WomenPreneur 2018. They were declared winners at Startup Conclave 2018 by E-Cell VNIT, Nagpur, and MantraPreneur by Flame University, Pune. More recently, Organiko was first runner-up at the Social Business Champ 2018 finale held as part of Social Business Day 2018 at the Infosys campus in Bengaluru. The award was presented by Dr Muhammad Yunus of Grameen Bank fame.
So it looks like the much derided donkey will finally have its day in the sun.
Contact: poojakaul994@gmail.com
Published in the January 2019 Issue