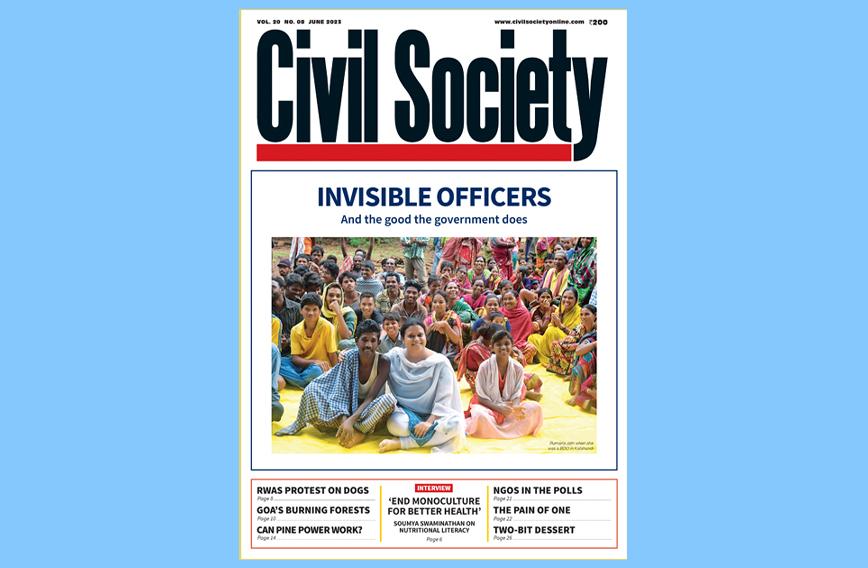 Officers with a difference deserve to be recognized
Published: May. 29, 2023
Updated: Jun. 29, 2023
IT shouldn't be the role of the media to cheer the government. On the contrary the government should be rigorously held to account in the hope that such scrutiny will ensure that it performs better. But are there stories in the efforts of individual officers who deliver results from within a lumbering system? Should their contribution, made of course in the line of duty, be especially applauded so that they feel appreciated and get to be seen as an inspiration to others?
It is in this spirit that Civil Society has chosen to do a cover story on the good the government does and commissioned Anil Swarup, a retired IAS officer of high standing whom we have known from the time he was in government, to write about invisible officers who make a significant difference to governance.
Anil has a long list of names. A few have been chosen. They have in common a passion to serve the country, leadership qualities and imagination to look beyond, where others might have just been content with doing what was required and no more.
The learning is that the government does work. If there is development in the country it comes primarily from the government even if there are shortcomings. People also turn to the government for their needs — aware that its systems are slow and porous. But it is to innumerable officers, who for most part remain invisible, that credit must go for finally ensuring delivery is possible.
In the past too we have done stories on the work of officers, especially those at the grassroots. We have tracked all kinds of efforts, innovative and mundane, and been struck by how much really gets done. Our interactions with deputy commissioners were full of learning for us.
In our opening interview, Dr Soumya Swaminathan makes important points on agriculture, nutrition and the disease burden. She now leads the M.S. Swaminathan Research Foundation which was founded by her father. The interview also provides insights into the foundation's work and the directions in which it will be headed.
The street dog problem is flaring up. Thus far it was only dog activists who were having their say. Now people in Delhi have come forward to question them and complain about dog bites and attacks and the impracticality of rules that compel RWAs to look after street dogs. For the first time, middle-class residents held a public meeting in Delhi to put forward a different point of view. Their exasperation follows the dog population rising and becoming unmanageable. Has a statistical threshold been crossed, is the question.