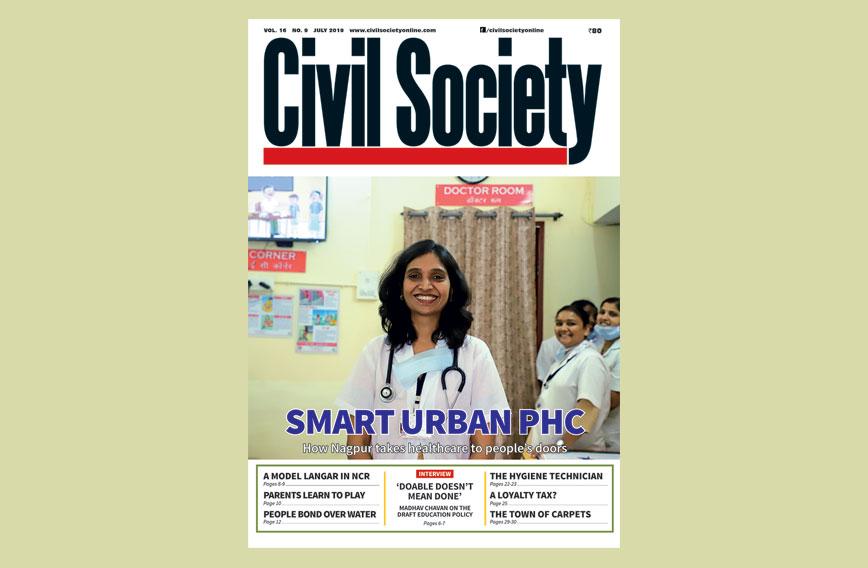 July 2019
Published: Jul. 22, 2019
Updated: Nov. 23, 2020
Finding a doctor has become increasingly difficult. Of course, there are doctors everywhere and their number is also growing. But who should one go to? Who should one trust? These are questions that confront all of us at some time or the other. If they worry well-off people, imagine how lost the poor must feel. What we have here is a national dilemma. It is caused by the absence of healthcare that is accessible, affordable, structured and competent.
Private facilities do well as businesses, creating personal wealth for doctors and entrepreneurs. But they give little to society. For a growing economy coping with inequality there is no substitute for a dependable and inclusive system in the public sector with well-defined levels of care and specialisation.
Our story from Nagpur made it to this month's cover for precisely these reasons. Reviving our primary health centres is vital to improving public healthcare. Doing so in rapidly expanding cities is even more important. All too often, even incipient improvements in health and education facilities are loudly advertised for political mileage. In Nagpur on the other hand, the municipal corporation has worked silently. A creative partnership with the Tata Trusts has delivered outstanding results. It is a model the country should be looking at closely.
The draft National Education Policy made an appearance in the first few days of the new Modi government. Obviously it had been in the making since much earlier. It is good to see a government putting school education high among its priorities. Many of the draft policy's suggestions are really above dispute and are the right way to go. Madhav Chavan of Pratham correctly points out in this month's opening interview that we need to worry about who will get the work done. Education suffers from a human resources problem. Finding the teachers and administrators will be a problem, as will be the funds.
We are always on the lookout for people who bring change in their everyday lives. These are people who mostly work far from the limelight. In this issue we bring you the Delhi Langar Seva Society started by Bicky Dhingra. It feeds thousands of people each week. At the Civil Hospital in Gurugram and the All India Institute of Medical Sciences in Delhi this service is particularly welcome because people come from far away for treatment and have almost no local support. A hot and nutritious meal is very welcome. It is also a 'model langar' because the plates are biodegradable and the food, instead of being cooked on location, which is often messy, is sourced from reliable suppliers. Nothing is left behind as litter. Most importantly, volunteers do all the work because this is their way of giving back to society.
With this issue we begin Tech Tales, a column by Kiran Karnik. He will dwell each month on the challenges of absorbing technologies in an unequal society like ours.