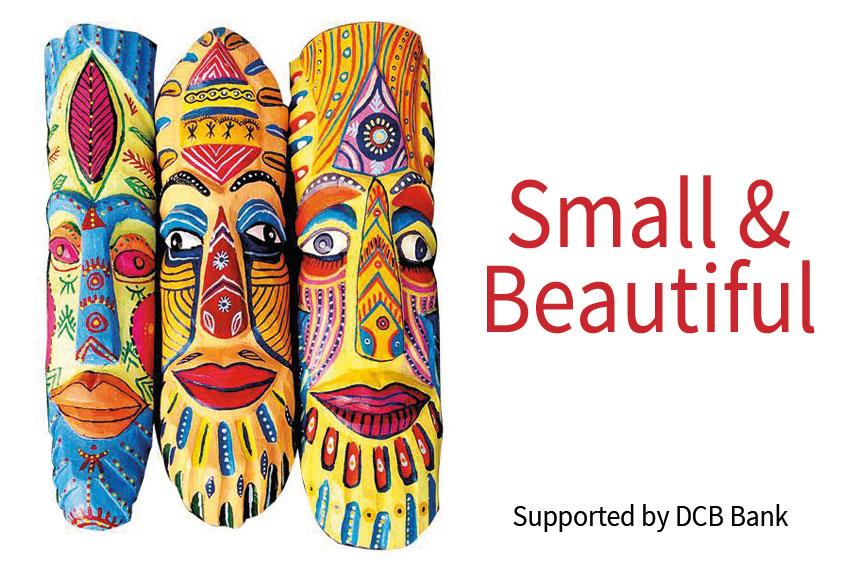 Introducing arts and crafts from all over India
Published: Feb. 21, 2023
Updated: Feb. 21, 2023
Small producers and artisans need help to reach out to sell their wonderful products. They can't advertise and they don't know to access retail networks. Civil Society happily provides information about what they have on offer, their skills and how you can get to them.
Jazzy kettles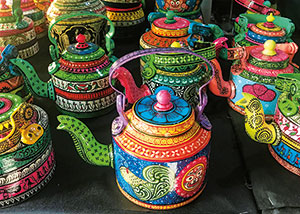 If you are fond of tea then a kettle painted in vivid colours is an artefact you'd likely cherish. More so if those colours are in the style of a Pattachitra painting. Apendra Swain and Chittaranjan Swain craft not just kettles but bowls and trays in Pattachitra, all made of aluminium. They were at Dastkar's Diwali mela for the first time and looking forward to selling their wares after a hiatus due to the pandemic.
The Swains are from Raghurajpur, a heritage crafts village of 150 households in Puri district of Odisha. Before COVID, tourists would arrive in busloads after their pilgrimage to the famed Jagannath Temple in Puri. The village has all facilities, says Chittaranjan. Every child goes to school. And the village is awash with objects painted in the Pattachitra style.
The Swains were also selling lovely Pattachitra paintings on canvas. They explained the painstaking work that Pattachitra entails and hoped they would be blessed with customers.
Contact: Chittaranjan and Apendra Swain – 9938620662, 7978276463
Delightful sip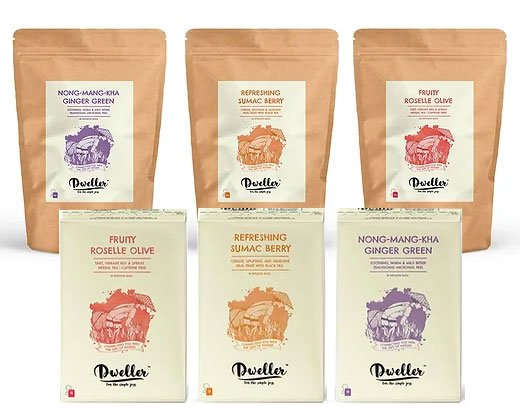 Manipur's sylvan villages have within their folds a wealth of biodiversity which is slowly vanishing from its landscape and fading from memory. How to save it all? Elizabeth Yamben thought of an idea: convert it into teas. A former investment banker who'd worked in London and Singapore, she put in her savings to start a small business in 2017 called Dweller with the tagline 'for the simple joys', employing local women.
The infusions are unusual and rejuvenating. There is a tea made from spiced hog plum, an indigenous fruit good for fatigue and bloating, and Nong-mang-kha ginger green which helps combat cough and cold. Another bestseller is green tea with lotus leaf and Fruity Roselle Olive, an uplifting infusion which you can drink hot or cold.
Yamben works with a cheerful team of 21 women. Headquartered in Imphal, they source their plants from surrounding villages and 10 percent of profits is ploughed back into conserving indigenous plants.
Contact: Dweller Tea, Uripok Yamben Leikai, Imphal – 795001, Manipur. Phone: 8730003033 Website: www.dwellerteas.com
Glowing lamps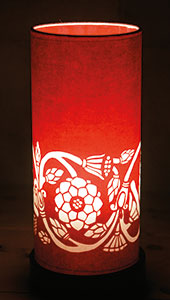 Light up your home this festive season with a range of lamps designed by Insha-e-Noor Producer Company, a crafts-based women's enterprise from Basti Hazrat Nizamuddin in New Delhi. There are lamps with intricate Sanjhi work, lamps with embroidery, and crochet thread lamps in different colours which will add a touch of class to your home.
Also available are delicate doilies in crochet, pretty trays with Sanjhi work, beeswax candle and tealight holders and attractive boxes to gift dry fruits.
Insha-e-Noor comprises 100 women who have mastered five intricate craft forms and now produce a range of quality handicrafts. The group is supported by the Aga Khan Development Network under its Nizamuddin Urban Renewal Initiative.
Contact: 9205308098, 8130414700, email: insha.e.noor@gmail.com
Rustic wool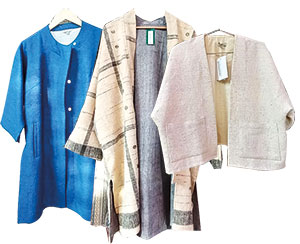 India's rich tradition in wool is fading from memory. For centuries pastoral communities sheared wool from sheep and sold it to spinners, creating a seamless cottage industry of dyers and weavers. Today, India spends `2,000 crore annually importing wool while local wool goes waste. No effort has been made to modernize local wool.
Desi Oon, an initiative by Rangsutra and the Centre for Pastoralism, is trying to reverse this decline. It brings together India's best crafts organizations — Khamir in Gujarat, Avani from Uttarakhand, Aana-Jaana in Himachal Pradesh and others to revive the entire supply chain of traditional wool.
You can buy beautiful warm jackets, durries, coats, blankets from Desi Oon.
Contact: Rangsutra Crafts India, 1st Floor, Champa Gali, 317/276, Saidulajab, Saket, New Delhi-110030 Phone: 011 2649 4145 Website: www.rangsutra.com
Fragrant oils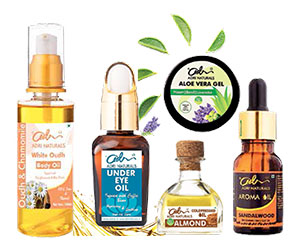 Seema Khurana churns out almond oil from a small crusher as shoppers look on curiously. Her stall is choc-a-bloc with bottles of various sizes, shapes and hues all containing a range of different oils.
A doctorate in botany, Khurana runs Adri Naturals, a micro-enterprise that specializes in oils. She has an oil for every skin ailment whether it is acne, dry skin, hair fall or eczema. Herbs, nuts, seeds, berries and leaves are all mashed and mixed to produce pure oils.
"I have carrier oils, aromatic oils and essential oils," she says. There is rose, sandalwood, fenugreek, sesame, coconut, tea tree and more. She has oils for you, oils for your kitchen and oils for puja. If you are looking for oils, pure and safe, then Adri Naturals is your destination.
Contact: Akshay Khurana, 7838582223;
Email: hello@adrinaturals.in Website: www.adrinaturals.in
Cool Uzbek cloth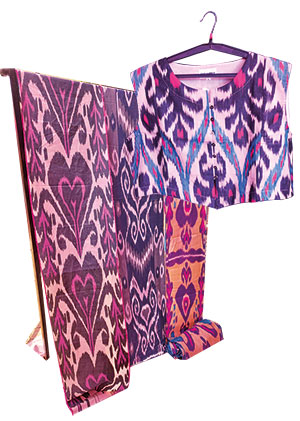 The blend of colours strikes the eye as one passes a stall at Dastkar's Handloom Fair, which is displaying fabrics from Uzbekistan. Kanishk Bhardwaj, a designer from Gurugram, and his enterprise, Har Yarn.V, are helping Uzbek refugees living in Delhi modernize their traditional skills.
Bhardwaj says he came across a few Uzbek families during the annual Surajkund Fair in Haryana and decided to help them. The Uzbeks were carrying with them some of their traditional Ikat designs.
They weave on a small loom, just 15 to 16 inches wide, so the narrow fabric, made in panels, is stitched together. The cloth produced is in silk and cotton. Blouses and dresses are made with the fabric but it's also selling for upholstery. The fabrics are a riot of colours, cool and contemporary.
Contact: Kanishk Bhardwaj- 9873395233; Email: haryanvi@gmail.com; info@haryanvi.com
Twitter: official_har.yarn.v