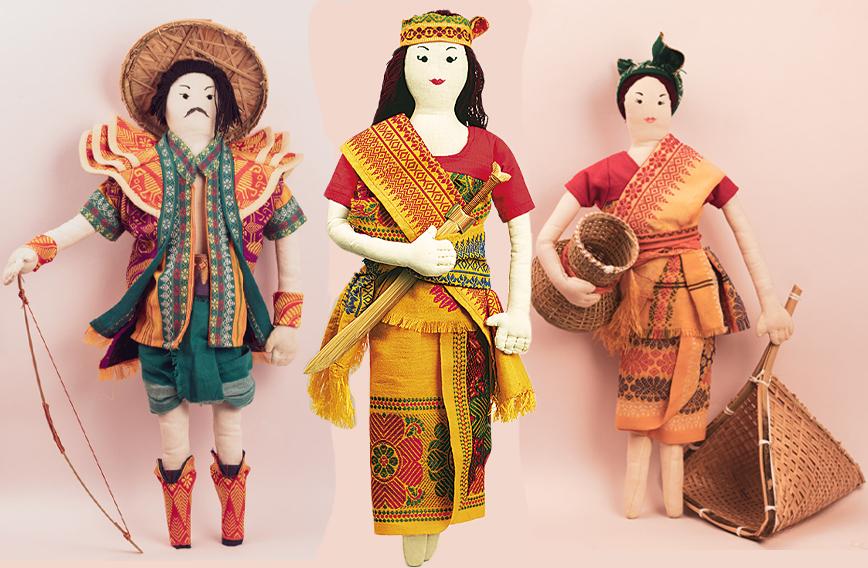 Published: May. 08, 2023
Updated: May. 08, 2023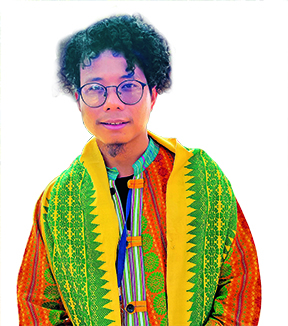 WHAT's a doll with a past? A heritage doll. Meet queen Gowdung Rani, fearsome female warrior Gambari Sikla, the kingly Sikhona Joholaw, and more. They are mythical and historic characters from the folklore of the Bodo community in Assam. Lovingly handmade, the dolls have been designed by Kirat Brahma, a graduate of the National Institute of Design in Ahmedabad.
There are contemporary and stylish dolls here too like Shillong Ni Alasi and Bodofa UN. Along with little girl dolls, pretty butterflies and other soft toys that would catch the fancy of any child.
"Children today are playing with Doraemon, Spiderman, and all kinds of Western toys. If they play with toys that come from their heritage, how educative that would be. The toys would engage them and they would also acquire knowledge about their culture," says 32-year-old Brahma.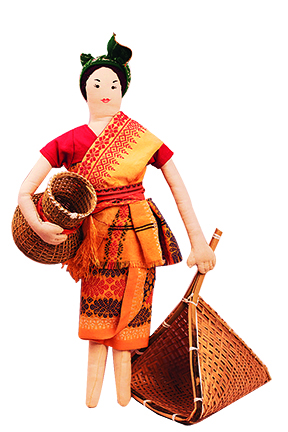 "The limitation of local content, especially for children, has resulted in the death of many rich cultural heritages," he says, ruefully.
Brahma comes from a village close to the Bhutan border in the Bodo Territorial Region called Ranga Pani (red water). Its Bodo name is Gizwadwe, he emphasizes. Brahma's father was a schoolteacher and farmer.
When he was three he was sent to Kokrajhar to live with his uncle and study at Sister Margaret Novel School. Brahma then joined the government's Navodaya School. It was his art work that caught the attention of his teachers. He was catching fish, one day, when he came to know he'd been selected for NID. Brahma travelled to Ahmedabad. "It was a transformative experience," he recalls.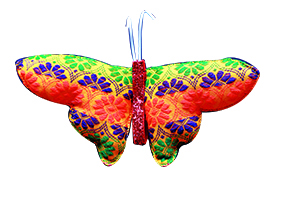 He studied film and animation and then set up Free Folks Studio with a tribal from Jharkhand and a Wanchu tribal from Arunachal to focus on tribal art. The trio shifted to designing adult colouring books which did well but by then Brahma had decided to return to his roots and work for his people.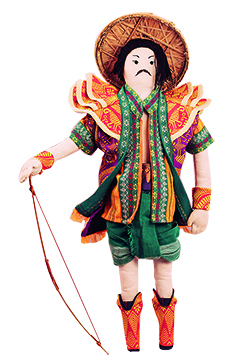 He set up Zankla Studio as a social enterprise. It works with weavers, artisans and storytellers to revive Bodo culture and make it contemporary and appealing. The dolls are made with local cloth woven by hand and fashioned into dolls by artisans.
"All the toys are made from locally sourced material, wherever possible. Using traditional fabrics/dresses woven in the traditional method by locals is an addition to these toys."
The toys can also be decorative items, souvenirs, and collectibles.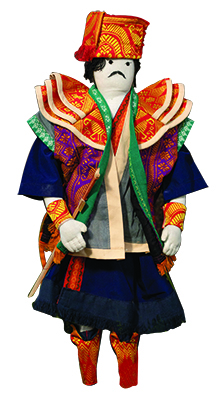 The dolls are also used for animation films with a storyline. "Instead of playing with a borrowed character from the mainstream, our kids can play with toys that come from our roots," he says.
Brahma's social enterprise helps the local economy by providing jobs. He also has plans to expand his business by making customized toys. Zankla Studio is located in a place called Simla, close to Brahma's ancestral village which has no internet connectivity.
The dresses are traditional, the faces are all Bodo and so are the names. From deep within the forests of Assam, Brahma is igniting interest in Bodo culture and putting a smile on the faces of children.
Contact: Address: Zankla Studio, Rangapani, Baksa – Bodoland, Barpeta, Assam Phone: 7099026484 Email: zanklastudio@gmail.com