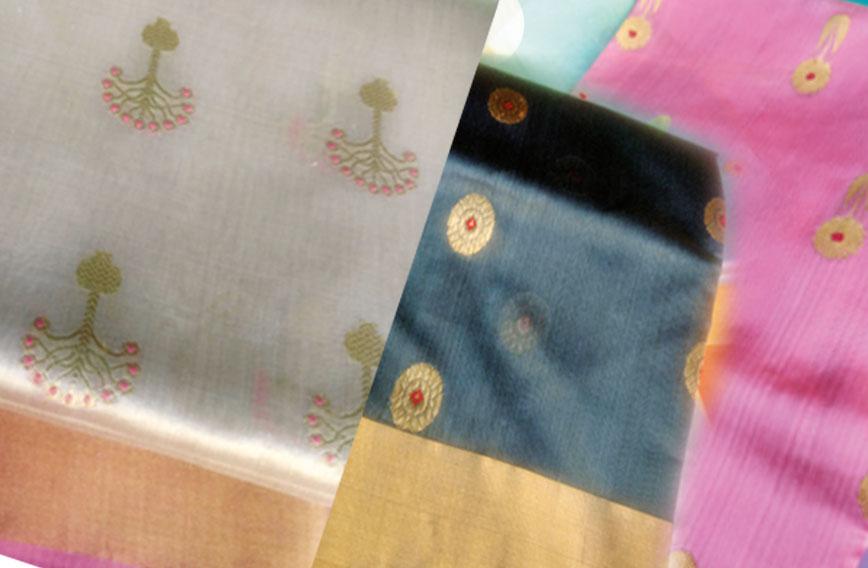 Published: Nov. 01, 2019
Updated: Nov. 29, 2019
A sari mela, organised by Dastkar, brought weavers from all over India to Delhi. Among them was Yakoob Ansari whose Chanderi saris attracted buyers because their colours and weaves were so trendy. There were saris in beige, onion pink, mint green, light blue and lavender with zari bootis and pretty borders. Also on offer were saris in brighter hues.
Chanderi is actually a historic, rocky town on the banks of the Narmada. It is the birthplace of the wispy Chanderi sari which is witnessing a revival of sorts.
The delicate Chanderi fabric has caught the imagination of designers and graces fashion ramps, season after season.
So how did Ansari catch on to the latest trend? He shrugs and says he gets customer feedback from shop owners in Delhi and Bengaluru whom he sells to. His father was a weaver and Ansari worked on the loom from childhood.
But he realised his modest output of saris wasn't yielding profits. So he got together a group of 37 to 40 weavers who were working alone like him. They now work shoulder to shoulder, weave more saris and make more money.
Loans from banks and money lenders are never taken, he says, but his order and supply chain does extend credit. Prices of saris range from `3,200 to `15,000.
Contact: Yakoob Ansari, Bankar Colony,
Chanderi – 473446, Madhya Pradesh Phone: 8103119113