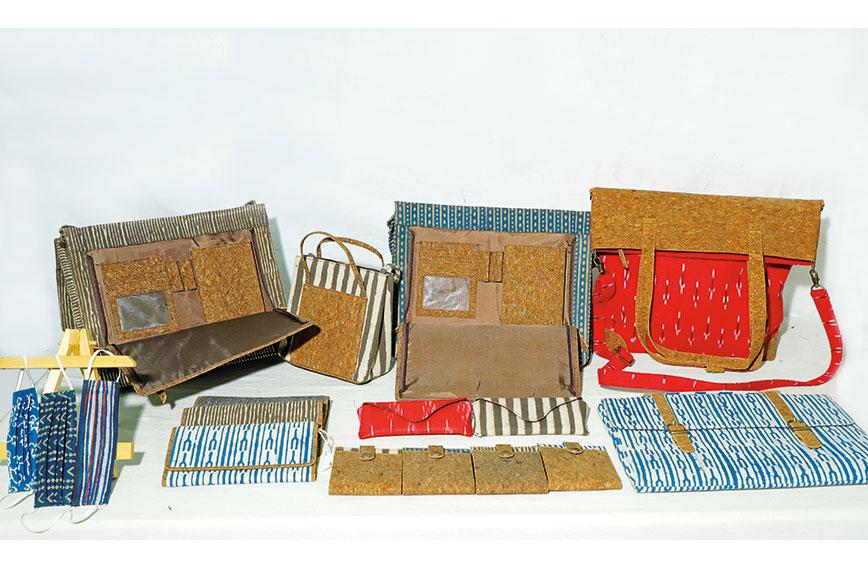 Published: Apr. 12, 2021
Updated: Apr. 12, 2021
Every season, Arti Gehlot and her team at Kirgiti pick one traditional fabric and learn everything about it. Then they use that fabric to make smart laptop bags, wallets and tote bags.
They have worked with Telangana's famous ikat weave, Dabu printed fabric from Jaipur and many other fabrics. Currently, Gehlot is working with block print fabric from Jodhpur and hand embroidery from Delhi. For the next season, she is looking for a craft native to Haryana.
The fabric is sourced from its place of origin and then converted into products in Delhi. Gehlot says she has worked with over 60 artisans from across the country.
Kirgiti products are nice-looking and functional. The laptop bag has space for a charger, a diary and a pen. The large tote bag is roomy and perfect for work.
Instead of using leather, Kirgiti uses cork which comes from the bark of the oak tree. "We liked the look and feel of leather, but it went against our philosophy to use something so unsustainable," Gehlot says. The bark used to make cork leather grows back easily.
Gehlot discovered the beauty of handcrafted products when she was studying fashion design at NIFT. She now hopes to take her handcrafted products to the market.
Contact: Arti Gehlot
Phone: 8510001343 | Instagram: @kirgitibringingbackcraft
Place your order at: https://www.etsy.com/in-en/shop/Kirgitidesigns