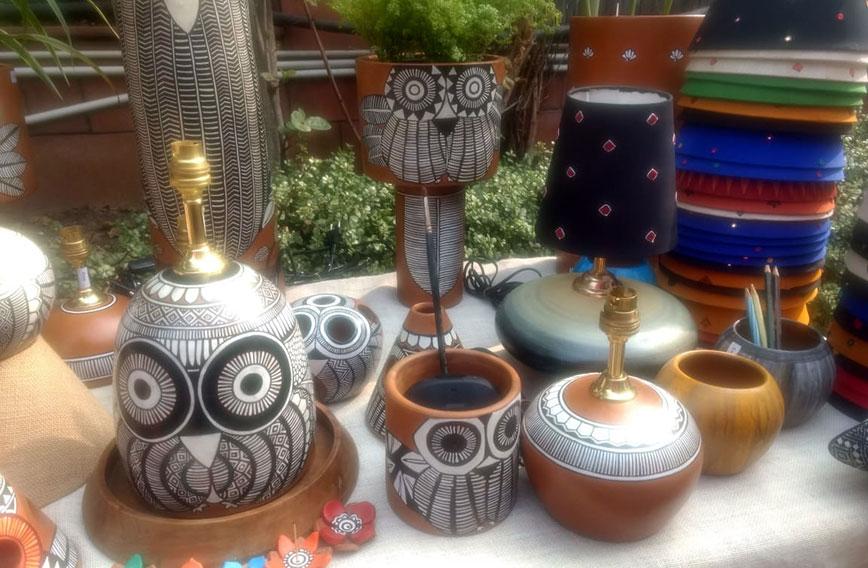 Published: Apr. 12, 2021
Updated: Apr. 12, 2021
Mansi Verma's stall has a delightful jumble of things you'd love to take home. An attractive lamp glows gently behind her. There are more on her counter, along with planters with green leaves peeping out, pen-stands, bowls, a jamboree of jewellery, including bracelets for men and neckpieces for women.
It's all made in terracotta, the material Verma likes working with. She started Banerii, her enterprise, four years ago after graduating in fine arts. Verma says she is inspired by nature, mythology, pop culture, Mughal art, traditional motifs and jaali work.
Everything is done by hand. "A lot of love and labour goes into all this," she says.
That is apparent. Each piece is a work of art. Colour, shape and design blend beautifully.
Pick one beauty and take it home.
Contact:
Mansi Verma, 9871819056 Email: banerii.itshandmade@gmail.com