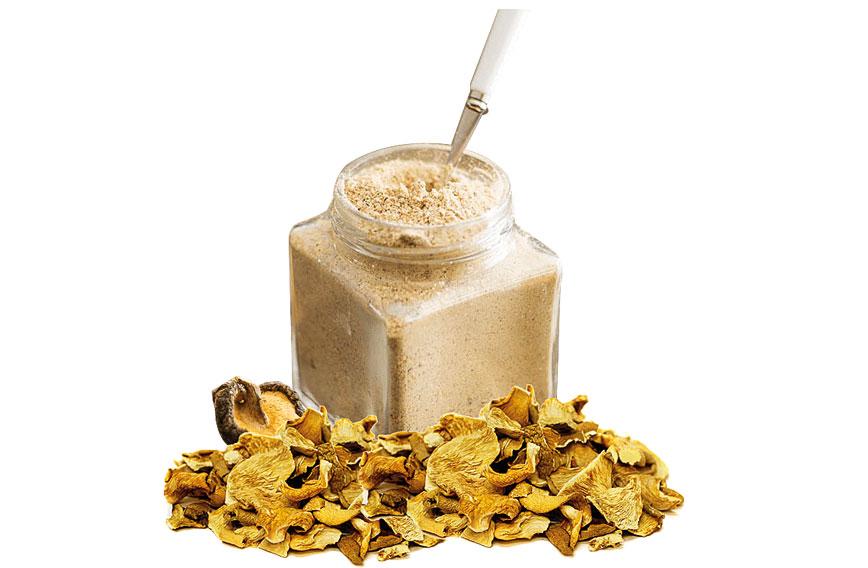 Published: Apr. 12, 2021
Updated: Apr. 12, 2021
Add zing to your meals with a spoon of mushroom powder or diced dried oyster mushrooms. Pastas, soups, sautéed greens or scrambled eggs acquire that special umami taste with a dash of mushrooms. Besides, oyster mushrooms are a great source of protein, vitamins, minerals, fibre and antioxidants like selenium, apart from being low in calories and cholesterol. What's not to like?
More so when buying mushrooms empowers a group of women who cultivate them. The Satpuda Mushroom Utpadak Shahkarita Maryadit (SAMOHA) is a cooperative of 100 tribal women of Hoshangabad district in Madhya Pradesh. They came together to start producing and packaging oyster mushrooms. As a result, they now earn an income and derive status in their community. Dried mushrooms and mushroom powder are available in 100 gm and 500 gm packs. Minimum order is 1 kg.
Contact:
Arun Chourey: 9907831089
Address: Satpuda Mushroom Utpadak Shahkarita Maryadit, PRADAN Campus, Village Sukhtawa, Block-Kesla, Hoshangabad, Madhya Pradesh- 461111.