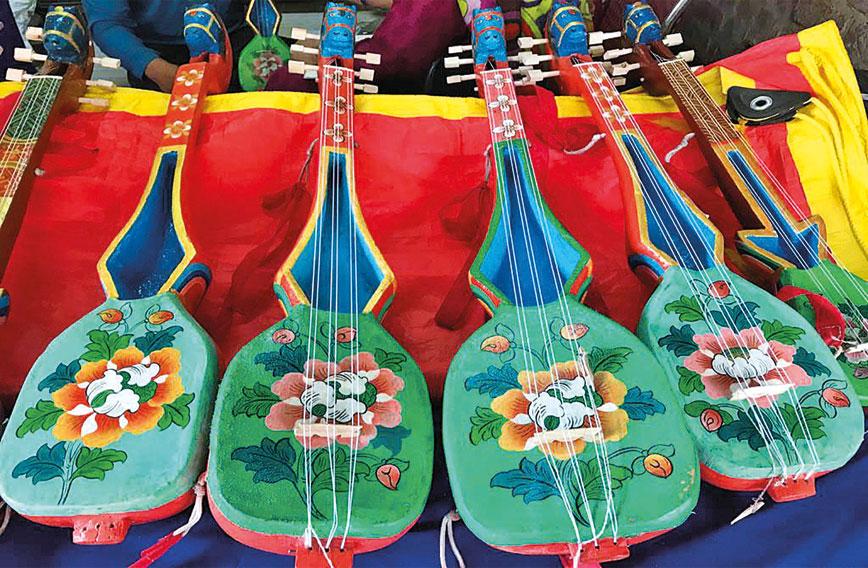 Published: Apr. 12, 2021
Updated: Apr. 16, 2021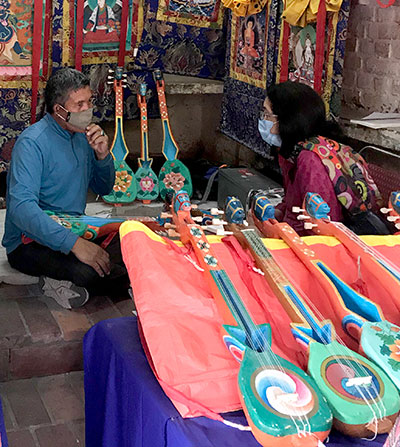 Tsering Angchuk is a musician from Changtang in Ladakh. Sitting inside his stall at Dilli Haat, he strums a traditional tune on a colourful local guitar with six strings. Pleased with the small audience he has attracted, he plays another tune — this time with an instrument which has three strings and resembles a violin. Both instruments are made of goatskin and painted with bright floral motifs.
"I learnt from a musician in another village around 20 years ago," he says. "I have played for All India Radio and I have a repertoire of around 70 songs."
Angchuk says he plays for all celebratory occasions. It could be a wedding, a festival or a birthday party. A traditional dance called jabro cannot begin without his guitar and violin, he says. Ladakh has a rich tradition of folk music played on very old indigenous instruments. But, as disco replaces jabro, the region's music and dance tradition begins to fade away. Local people lose interest and since the remuneration is very little just a few musicians are left.
Angchuk is unfazed. He says that if people don't want to listen, it's okay. He plays at night for himself.
Contact: Tsering Angchuk – 9469360136