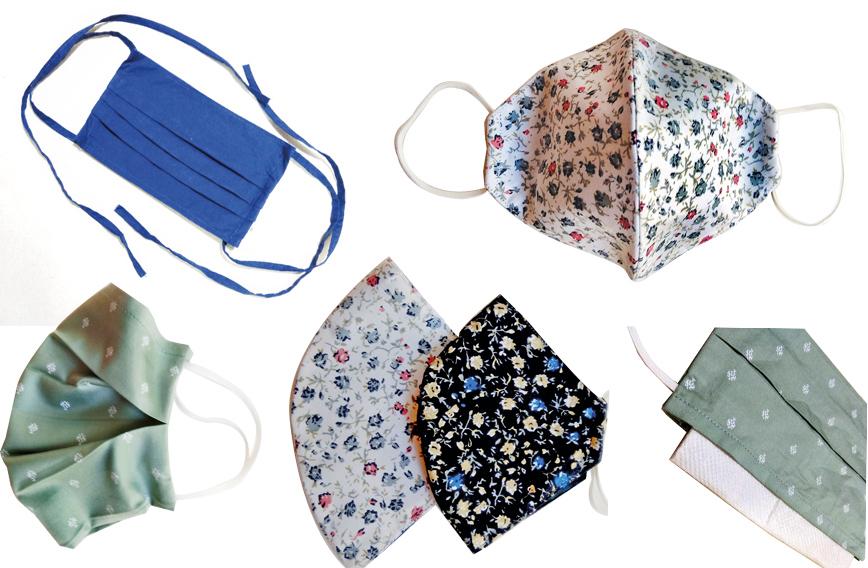 Published: Jun. 29, 2020
Updated: Jun. 29, 2020
Face masks are your armour against the deadly coronavirus. Buy a few from the Gulmeher Green Producer Company, a women's collective. A range of masks, inexpensively priced, are on offer. Made of cool cotton and cotton blends, the masks cover your face and combine comfort with convenience. Wash, dry in the sun and reuse.
The masks are double-layered and triple-layered and come in two designs. The first style is similar to a surgical mask with pleats and the second has a contoured shape, giving greater coverage to your face. The loops are made of either elastic or cotton. You can choose a mask with a filter pocket or one without it. Take your pick from a myriad of colours and patterns: green, blue, checks, printed or plain white.
A single mask costs just Rs. 20 and the priciest one Rs. 60. There are also family packs for Rs. 180 which have two masks for adults and two for children.
Since 2013, Gulmeher has been providing alternative livelihoods to women who worked as waste pickers by training them in embroidery and upcycling waste products. During the lockdown, 18 to 20 women have been making these masks in their Ghazipur workshop, earning a modest income.
Contact for individual or bulk orders:
Phone: 9810293717, 9871809809
Email: gulmeher@gulmeher.com, madan.singh@gulmeher.com
Website: www.gulmeher.com