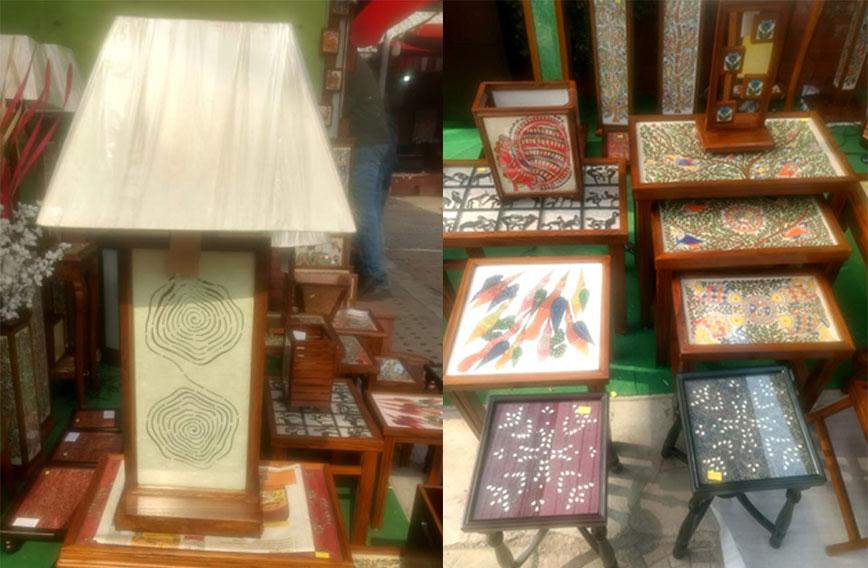 Published: Apr. 12, 2021
Updated: Apr. 12, 2021
Some Fine Handicrafts has tables, trays, lamps and furniture with beautiful art work. You can buy a tray with a Madhubani painting, a table with intricate zardozi work, a shoe cabinet with the loveliest Warli etchings and stylish lamps with Gond art.
Ramachandran Nair, a zardozi expert, started this enterprise about a decade ago. "The idea is to imbue articles we use every day with traditional Indian art. Paintings don't have to only decorate our walls," he says.
Nair has a workshop in Delhi which employs 16 skilled artisans who need to get back on their feet at the fag end of the pandemic.
He travels to villages in 16 states to pick up works of art. "Some of my artists have disability. Most don't want to travel to Delhi. So I go to them," he says.
The paintings are brought to the workshop and integrated into classy products. The wood used is termite-proof and the designs are eye-catching. "I am selling timeless art. You can use it for years. If the artwork on your lamp or tray gets spoilt, I can repair it," he says.
If you want to gift one of his products, he can pack it and send it.
Contact:
Ramachandran Nair
9891591931; 8800235310
Website:www.somefinehandicrafts.com