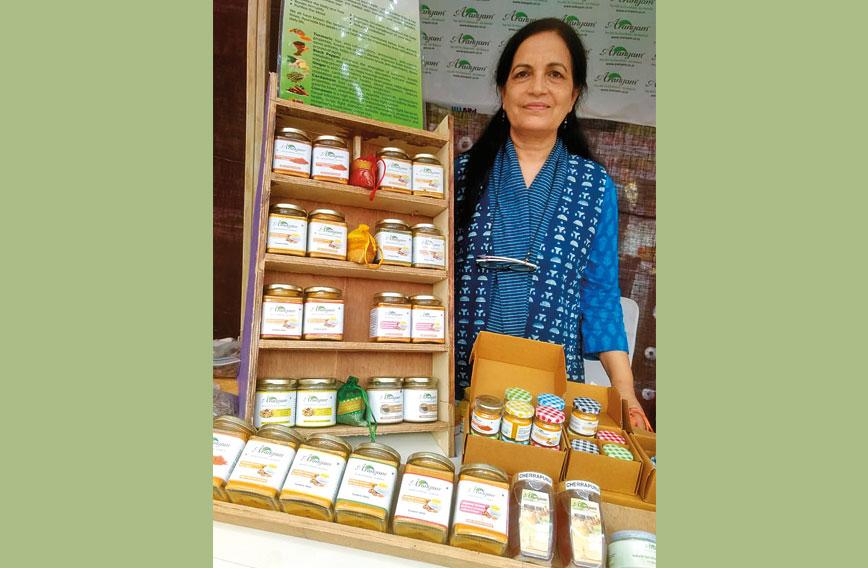 Published: Jul. 20, 2019
Updated: Jul. 20, 2019
Aranyam Natural Options specialises in turmeric, the super spice that the West has fallen in love with. Meenakshi Bhardwaj, co-founder of this enterprise, says their Lakadong turmeric is special because it is sourced from interior villages in the rainforests of Mawsynram in Meghalaya. Aranyam turmeric has a curcumin content of seven to 10 percent as compared to ordinary turmeric which has a curcumin content of only one to two percent. "We surpass even government parameters in all respects," she says. The turmeric is extracted from the plant's rhizome and pounded carefully by hand into powder.
You can also opt for one of Aranyam's turmeric mixes. For instance, for better absorption there is turmeric mixed with pepper, ginger, cardamom and cinnamon. It can be blended into buttermilk, lassi or milkshake. You can also make a warm latte or haldi doodh, ideal for keeping colds at bay during winter.
Bhardwaj is keen to export this special turmeric. She has received enquiries from the US and Europe. "The process of getting organic certification is tough, though," she says. "Also, we want to maintain our brand name and not just sell our turmeric. We have built it up with difficulty." Aranyam sources and sells pure forest honey as well.
Contact:
Website
Meenakshi Bhardwaj: 9899087036 / 9899550673
Email: aranyamnaturals@gmail.com