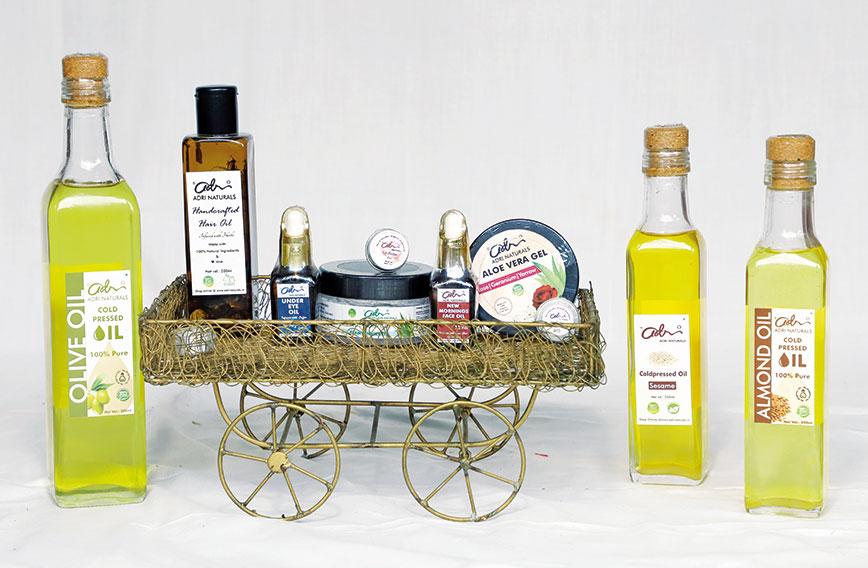 Published: Apr. 12, 2021
Updated: Apr. 12, 2021
Adri Naturals was started by Seema Khurana whose firm belief is that natural products make the best cosmetics. When she struggled to find good products for her dry lips and hairfall problem, she decided to develop a range of natural cosmetic products herself. And Adri Naturals was born.
Adri Naturals has a range of natural cosmetic products like face oils, aloe vera gels, lip butters and hair oil. The lip butters are available in three flavours — rose, strawberry vanilla and lavender.
The enterprise has a hair oil which is a mix of nine oils and therefore a one-stop solution for hairfall. A range of aloe vera gels can be used as face packs. The rose aloe vera gel is recommended for people with wrinkles and the neem aloe vera gel is for those with oily skin. They make face oils too. There is an under eye oil to prevent dark circles and a new morning serum for wrinkles, puffiness and uneven skin tones.
Adri Naturals also makes cold pressed cooking oils. Cold pressed oils are superior in nutritional value. In a hot pressed machine, the exposure to heat diminishes the nutritional value of the oil. You can choose from mustard oil, olive oil, sesame oil and coconut oil.
Contact: Seema Khurana
Phone: 7838582223; hello@adrinaturals.in; www.adrinaturals.in