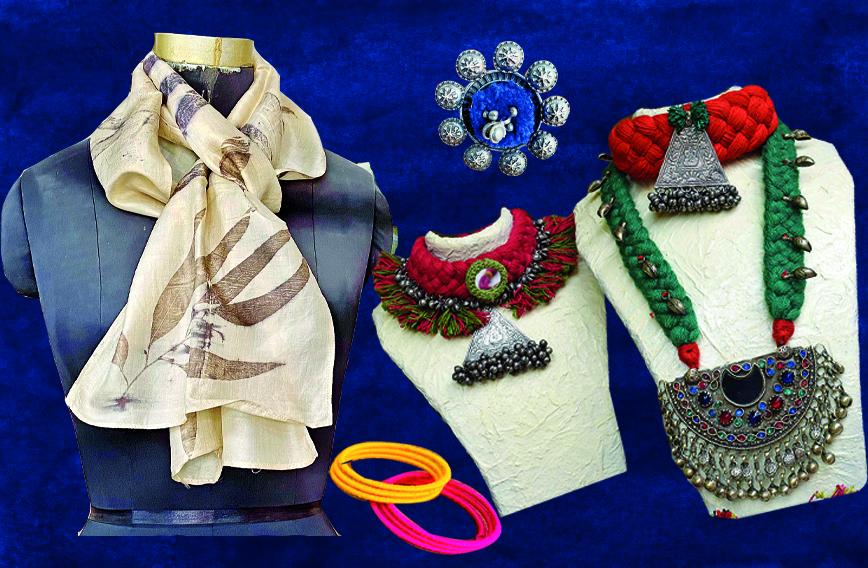 Fabric from plants and flowers
Published: Jun. 23, 2023
Updated: Jun. 23, 2023
Fabric from plants and flowers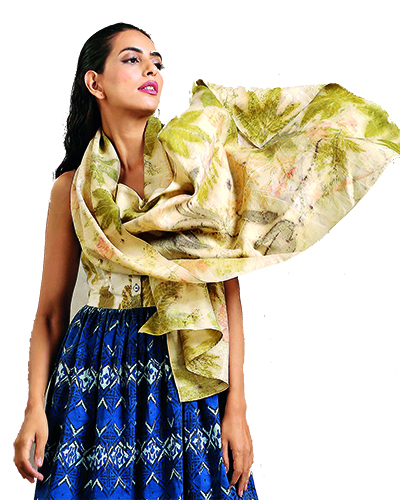 Anuradha Singh is an expert in eco-printing, a method by which she extracts natural dye from a plant and transfers it onto fabrics like silk and cotton. Wispy stoles, attractive cushions and table runners are made from the fabric Anuradha dyes.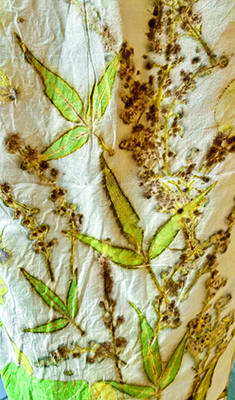 She creates botanical or eco-prints, going on long walks in her neighbourhood and foraging for a variety of plants. Dyes are extracted from those plants and then patterned onto fabric in her studio. So each piece is unique. All are prints of leaves and flowers, created by hand. Only natural fibres are used and there is zero waste. "Each leaf, fabric or colour used has a journey attached to it. To create with natural resources adds a deeper connection to the art," she says.
Ecological dyeing is a process by which dyes are produced from fruits, flowers and plants for clothing, linen and even paper. "It's an alchemy of natural dyes," according to Anuradha.
Contact: Anuradha Singh, mobile: 9910727527; Email: mailbox4anuradha@gmail.com
Magic with beads and thread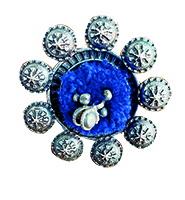 Eye-catching jewelry is Nikita Kumari's forte. A graduate from the National Institute of Fashion Technology, Nikita works with women artisans to create handmade jewelry using Patwa thread craft, a tribal Rajasthani art form. Vibrant threads and beads are twisted and knotted to create necklaces, earrings and bracelets you can match with your outfits.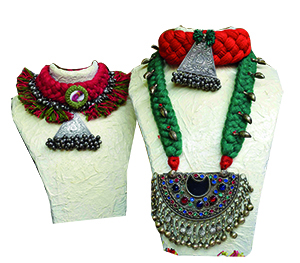 Nikita has named her brand Tikuli Stories. Tikuli means bindi, which she says signifies beauty and strength. "We celebrate the art of traditional jewelry making and storytelling while honouring the legacy and symbolism of the bindi, representing the essence of womanhood and artisanal stories," says Nikita.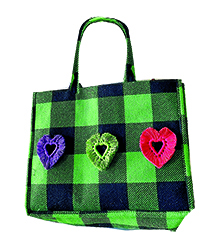 She says sustainable materials are ethically sourced for her brand of jewelry to minimize impact on the environment. Jewelry by Tikuli Stories is unique, and many pieces are one-of-a-kind. Match her jewelry with jeans and look bohemian. Or flaunt an elegant Tikuli neckpiece with a sari and attract eyeballs.
Contact: Email: nikita@tikulistories.com; Mobile: 8800293955 / 9501279746; Instagram: https://www.instagram.com/tikuli_stories/
Pure and healthy oils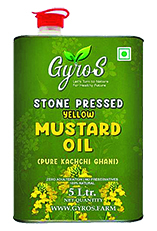 Gyros Farms makes a range of oils which are pure and undiluted, using traditional techniques of cold pressing. Founded by Yogesh Tyagi, an engineer, and Richa Tyagi, a biologist, Gyros Farms works with farmers in Uttar Pradesh and Rajasthan to buy nuts and seeds, paying, they say, more than market rates. The traditional method of extracting oil involved using a stone base and wooden plungers and processing oils at room temperature so that there is no loss of nutrients. No plastic is used in packaging. Gyros takes you seamlessly from 'seed to spoon'.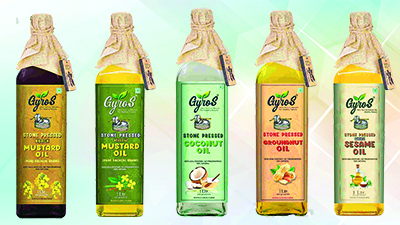 "Our products are a manifestation of organic utility, rustic heritage and modern science," says Richa. They also say they have undertaken research on seed quality and extraction methods.
You can buy black or yellow mustard oil, groundnut oil, sesame oil and coconut oil from 500 ml to 15 litres. A 500 ml bottle of groundnut oil costs `299.
Contact: Yogesh Tyagi, mobile: 91685 27666 Website: https://www.gyros.farm/; Facebook: https://www.facebook.com/gyrosfarm