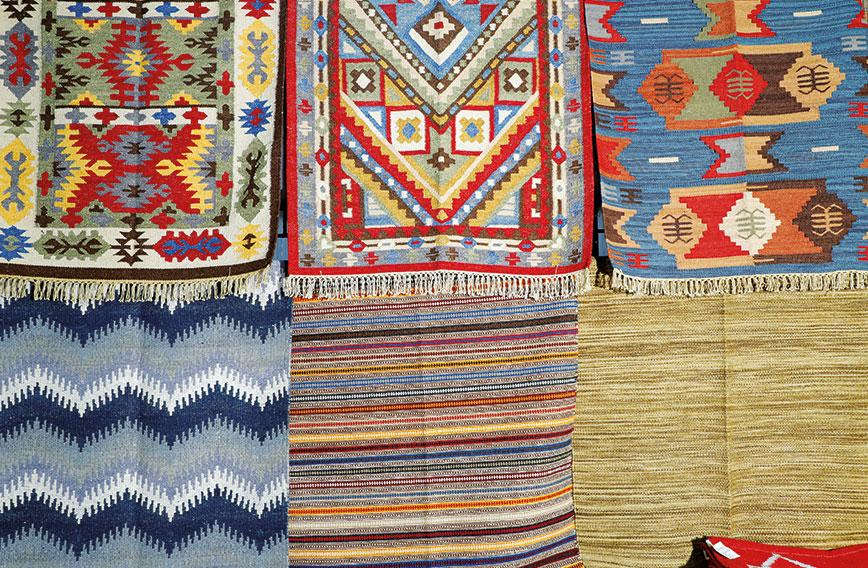 Published: Apr. 12, 2021
Updated: Apr. 12, 2021
In Mirzapur, India's oldest carpet weaving hub, generation after generation is trained to become gifted weavers. The Mirzapur Dari Weavers' Co-operative Society sells the handwoven carpets in Delhi's Dastkaar Nature Bazaar.
In the large shop, carpets hang from the walls and are piled on the floor. They are available in a range of sizes, 10 feet by 14 feet being the largest and 2 feet by 3 feet being the smallest.
The carpets are made of wool and the base is of cotton. Even a medium-sized carpet of 3 feet by 5 feet takes nearly 15 days to make. The carpets are in lovely hues — blues, yellows, reds and browns.
Amit Baranwal, president of the society, started the co-operative so that weavers can reap the profits from the sale of their work, rather than going through exporters and intermediaries.
He laments that lack of opportunities for weavers is turning the younger generation away from the profession. "If there is a weavers service centre in Mirzapur, perhaps younger people will want to join the profession," he says. Some 30 weavers are part of this co-operative.
Contact: Amit Baranwal
Phone: 9452080918, 7007437903