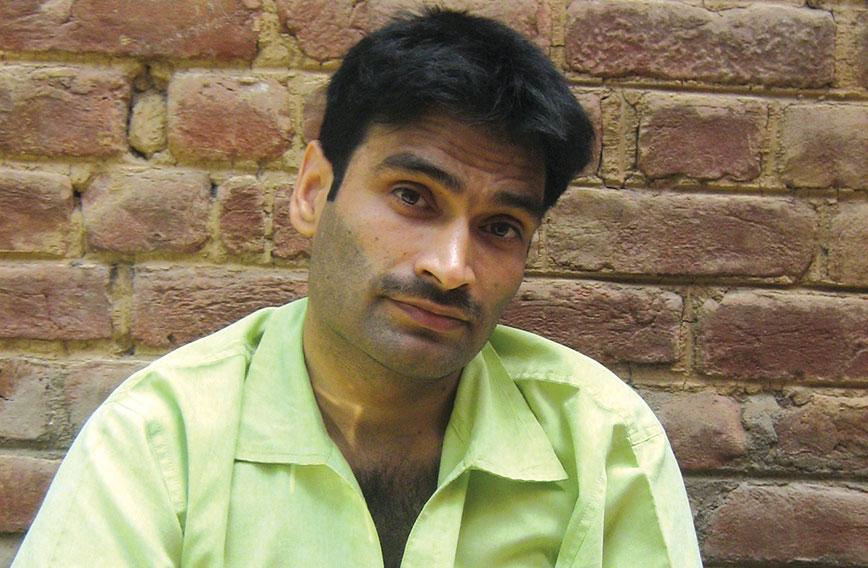 Published: Aug. 29, 2019
Updated: Sep. 24, 2019
Javed Tak's journey after a bullet hit his spine in 1996 shows just how much one can do whilst in a wheelchair. After the accident, he dedicated himself to the welfare of people with disabilities.
When he found that the state government was not doing much to help leprosy-affected people, he filed a complaint with the State Human Rights Commission and urged the government to act on it.
While pursuing a master's degree from Kashmir University, he helped physically challenged students form a union. The university's infrastructure was not disabled-friendly then but due to Tak's persistent effort now that there are ramps at the entrance of all buildings. A PIL filed by Tak resulted in implementation of Jammu and Kashmir's Disability Act.
Tak is from a low-income family and his parents had expected him to become a doctor. "I was keen to help others at that age," Tak says. He hasn't diverged from his mission - he has been running the Humanity Welfare Organisation Helpline since 1999 and runs a school for children with disabilities.
Below is a piece that appeared in Civil Society's September-October 2010 edition. Read on.
Javed Tak's struggle after a bullet hit his spine and crippled him has changed the lives of the disabled community in Jammu and Kashmir. Though he himself cannot walk, his strenuous efforts have helped people with special abilities lead an independent life.
Javed, 36, is bound to a wheelchair. He is a victim of the armed conflict in Kashmir. On 21 March, 1996, unidentified gunmen barged into his uncle's home at Bijbehara town in South Kashmir's Anantnag district with the intention of kidnapping his cousin who was then associated with the National Conference, the political party currently in power. Family members tried to prevent the gunmen from firing indiscriminately. But their screams went unheeded and they failed to silence those ruthless guns.
Javed, who had gone to his uncle's home to enquire about their well being, got caught in the firing. He was hit by a bullet which damaged his spinal cord, liver, kidney, pancreas, spleen and intestines. He survived after undergoing multiple surgeries in which his right kidney, spleen, part of his liver and intestines were removed. Later, Javed underwent surgery on his spine and finally won the battle for life.
Javed is from a low-income family. He was the only ray of hope for his parents. They expected him to become a doctor and take the family out of penury. "The idea did not displease me," he recollects. "I was very keen to help others at that age. I was a regular blood donor. During my college days I took part in anti-smoking campaigns, save environment campaigns, the integrated Pulse Polio immunisation programme and many more."
But that tragedy in March 1996 appeared to wash away his dreams. He spent long hours with the children of his locality. "This way I overcame my trauma to some extent. But I was very upset because of the dependent life I was now supposed to live," Javed says.
His doctors encouraged him to overcome his difficulties. One doctor told him: "God helps those who help themselves."
"I decided to see my life as a challenge. I tried to forget my accident and make the most of my present situation. Today, I faintly remember what happened on that terrible night," Javed recollects. He started his new life from his bed by providing free education to children from poor families. "The idea occurred to me when I listened to the chatter of children playing outside my home. For once in my life I realised that society, especially my community was accepting me and needed me despite my physical inability," he reflects.
"Later I started studying and did two distance certificate courses in human rights and computing from the Indira Gandhi National Open University (IGNOU). I got more encouraged and I started working for the rights of physically and mentally challenged people," he says.
Javed felt deeply hurt when he began understanding the problems the disabled faced. He wrote a series of complaints to the State and National Human Rights Commissions. One complaint was about the state government's lackadaisical attitude towards leprosy affected people. The chairperson of the SHRC directed the government to take steps for the rehabilitation of people affected by leprosy.
Passionate about doing social work Javed enrolled in the University of Kashmir for a post graduate degree. "I learnt how to use different techniques as a social worker and how to work for the welfare of the physically and mentally challenged," he says.
Educational institutions almost never build disabled-friendly infrastructure. Javed realised this. While doing his Master's he helped students who were physically challenged to form a union. "That period was an important part of my life," he says. "Our efforts paid off eventually. The university placed ramps at the entrance of seven important buildings including the hostels, administrative block and examination block. For the first time in the history of Kashmir University, World Disability Day was celebrated on 3rd December 2005 and continues to be celebrated," Javed recollects.
After graduating, Javed filed a Public Interest Litigation in the Jammu and Kashmir High Court against the miserable conditions of physically and mentally challenged people. According to the 2001 Census, there are three million people with disability in Jammu and Kashmir. Out of them, 180,000 are visually impaired.
The first outcome of this litigation was that the State government began to implement Jammu and Kashmir's Disability Act. The Recruitment Board was directed to carry out three per cent horizontal reservation for the physically challenged in government jobs and educational institutions. The enforcement of horizontal reservation for disabled candidates started being monitored.
Javed then helped to form the Humanity Welfare Helpline Organisation (HWHO). It runs a computer centre and a school for those with visual disability. Javed is today an icon for the young.