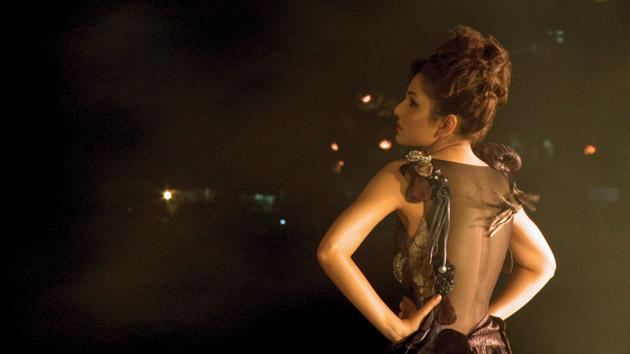 Saibal Chatterjee, New Delhi
Published: Oct. 13, 2015
Updated: Apr. 21, 2017
A much-hyped annual beauty pageant and a secretive Hindu extremist women's training camp are worlds so far apart from each other that they could well be on separate planets.
But have a closer look, as Indian-Canadian filmmaker Nisha Pahuja's remarkable documentary The World Before Her does, and a startling connection emerges from behind a wall of fascinating contrasts.
The compulsions that drive the two sets of girls may on the face of it be completely dissimilar, but both groups are bound by a strong obsession with finding their feet in a rapidly changing India.
Pahuja's thought-provoking film juxtaposes the two highly regimented, fiercely guarded spaces with a clear purpose: to grasp the meaning of women's empowerment in a nation where the levers of social control are firmly in the hands of men.
The film homes in on the divergent worlds of 19-year-old Miss India contestant Ruhi Singh and feisty Durga Vahini camp leader Prachi Trivedi in order to capture the collision of contradictory impulses playing out against the backdrop of a never ending tradition-versus-modernity conflict.
The World Before Her creates compelling portraits of women caught in a flux that is not in their control and yet fighting against all odds to be heard and heeded.
Pahuja strings together different voices in a manner that is completely non-judgmental and refreshingly clear-headed. The audience is free to draw its own conclusions.
"There is," says the director, "no wrong or right answer in this case. One thing I have realised over the course of making films is this: ultimately the work, once it is finished, does not belong to the maker. Rather, it has a life of its own and people will and should engage with it as they feel."
Diction expert Sabira Merchant, ...