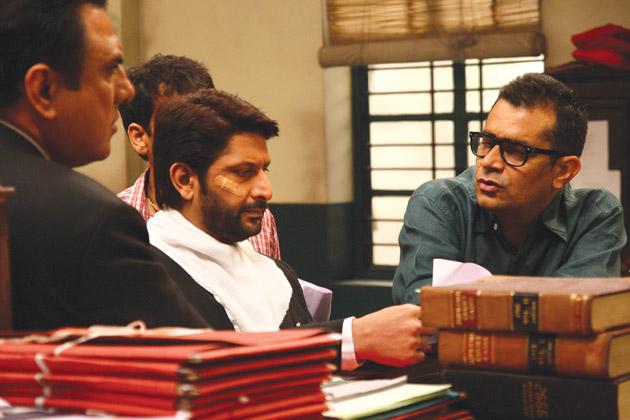 Making a jolly good point
Saibal Chatterjee, New Delhi
Published: Oct. 13, 2015
Updated: Apr. 21, 2017
When writer-director Subhash Kapoor's third feature film, Jolly LLB, opened in the multiplexes on the Ides of March, few expected it to set the box office on fire even though, by all accounts, it had the looks of an intelligent courtroom satire with the potential to earn critical encomiums. It did garner heaps of the latter, but it was the commercial success of the film that was the real surprise.
Jolly LLB is a low-budget film sans big names. So it did not trigger mass hysteria on the opening weekend. But its innate artistic quality and the acuity of its comment on the nation's legal system generated enough word-of-mouth publicity to turn it into one of 2013's first certified Bollywood hits.
"I was confident that Jolly LLB would strike a chord but I could not have anticipated that it would rake in `34 crores and would still be counting," says Kapoor, a self-taught filmmaker and one-time television news journalist who covered politics in the national capital for several years in the late 1990s. "The film has held its ground despite big releases."
Kapoor, a post-grad who was active in leftist student politics back in his college days in Delhi, knows the feeling all too well. Like his film, he has made it in the Mumbai movie industry entirely on his own steam, without assisting any established director, an early career exercise that many aspiring filmmakers take recourse to in order to secure a toehold in the business.
Armed with an MA degree in English Literature, Kapoor landed a job with the National Literacy Mission that allowed him to travel across parts of rural Uttar Pradesh and see for himself the plight of the real India. His empathy for the underdog was strengthened – it is ...