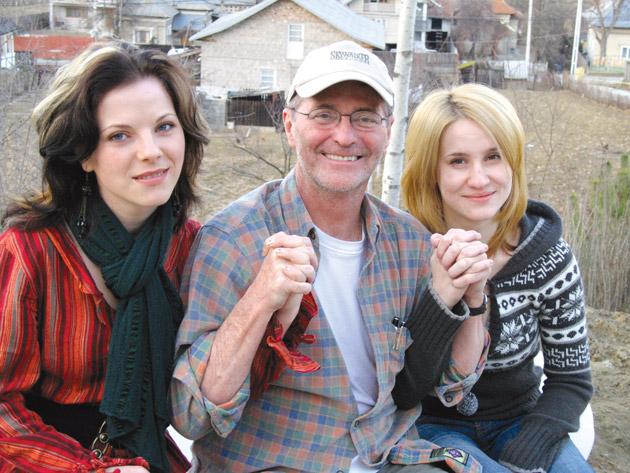 Saibal Chatterjee, New Delhi
Published: Oct. 13, 2015
Updated: Apr. 21, 2017
Every eight minutes a child goes missing without a trace in India. But children certainly aren't the only victims of human trafficking and slavery in the world's worst affected country.
Conservative estimates put the number of trafficked victims in India at more than 10 million.
Many individuals and organisations have been waging war on this evil for decades, but progress has been slow and limited.
Can a documentary film achieve what concerted activism on the ground hasn't? Anti-human trafficking campaigners in India are optimistic that Oscar-nominated Robert Bilheimer's feature-length Not My Life will inject new urgency into the movement.
Not My Life is a harrowing but redemptive film that travels into the heart of darkness and emerges with stories of horror and hope that shine a light on an inconvenient truth.
A specially edited Indian version of Not My Life, "the first film to depict the cruel and dehumanising practices of human trafficking and modern slavery on a global scale", has been co-produced by Bilheimer's Worldwide Documentaries Inc. and Riverbank Studios, New Delhi.
The film, with a Hindi voiceover, was aired on Doordarshan's National channel on 29 June last.
Plans are now afoot to re-broadcast the 84-minute Not My Life on Doordarshan in November to coincide with its India premiere in New Delhi and "the announcement of a three-year community-based awareness campaign designed to radically alter how Indians from all walks of life understand, and respond to, human trafficking and modern slavery crimes".
The 'Every 8 Minutes' campaign is being led by iPartner India, a UK-based charity that currently works with 40-odd organisations in 16 states.
Not My Life, originally narrated by veteran Hollywood actress Glenn Close, clearly establishes that human trafficking is by no means an exclusively Indian problem.
Not My Life was filmed over a period of four ...