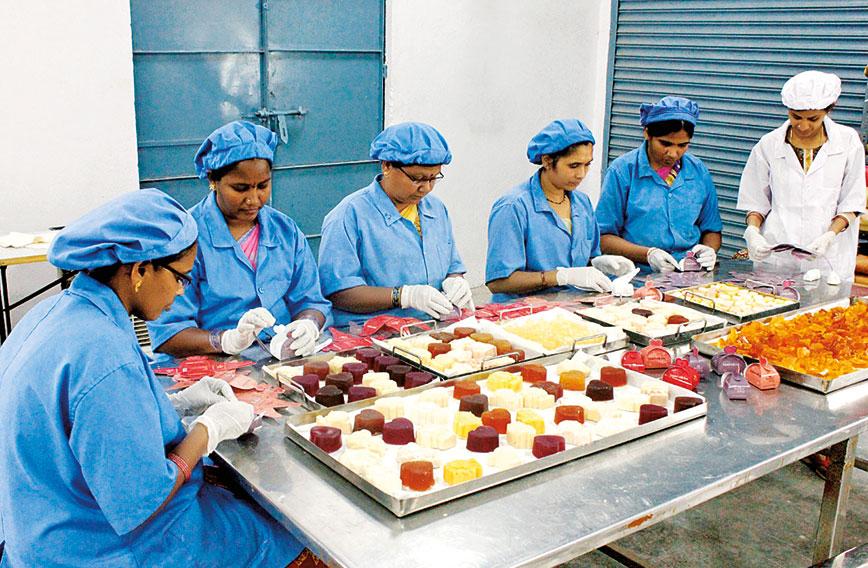 Handmade soaps are bestsellers
Back now to your roots with Ancient Living
Surmayi Khatana
Published: Jan. 07, 2022
Updated: Mar. 04, 2022
ANCIENT Living has self-care products that rival grandma's kitchen in purity and wisdom. There are soaps, shampoo bars, scrubs, hair masks and a range of undiluted oils. Shampoo bars have henna, methi, shikakai, amla. Oils include orange, patchouli, lavender and rosemary. Also included is an organic baby care section with massage oils made of almond or sesame.
There is something special for your mind as well. Ancient Living has Native Games — forgotten board games children used to play and which foster a spirit of togetherness. Attractively painted by Cheriyal and Madhubani artists, the board games look enticing. Roll your dice and play Pachisi or Indian Ludo, Lagori or Seven Stones, Snakes and Ladders or Moksha Pata, Noughts and Crosses or perhaps you'd like to play the Serpents Game.
"We wanted to not only pass on the wisdom of previous generations but also make products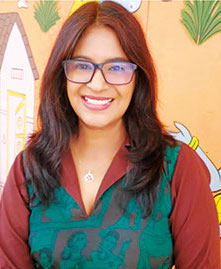 Kalyani Gongi
that are culturally relevant and emblematic. You know, like when you visit a country and bring back something which reflects it? That is what we wanted to do," says Kalyani Gongi, who founded Ancient Living in 2011.
After working for seven years as a software engineer, Gongi decided to return to her roots. Dissatisfied with the organic oil blends sold commercially, she wanted to make her own blends using the skills she learnt from her father, B. Nageshwar Rao. His organic farm grew eucalyptus and lemongrass. Gongi and her father used to attend courses on organic oils and herbs together as a hobby.
"Ayurvedic formulations available in the market source their herbs questionably. Growing a herb on a chemical-based farm instead of an organic farm makes it lose its essential characteristics," Gongi explains. She also wanted herbs, Ayurveda and its cultural roots to be preserved. Her family has always been deeply rooted in nature. They had been making their own plant-based remedies for several years.
At first, Gongi made oil blends for friends and then graduated to putting up stalls at exhibitions. Finally, she invested her own savings to set up Ancient Living. Her handmade artisanal products are now sold domestically and internationally.
Ancient Living is a licensed manufacturer of Ayurveda products and certified as organic and cruelty-free. Their products have no synthetic smells or colours and are free of sulphates, parabens and additives.
CORE VALUES
Gongi began by making blends for her aromatherapy segment of products. Herbs were sourced from her family's farm. As the volume of production increased, her enterprise began sourcing raw material from organic certified farms across India. One of her key values to use only chemical-free herbs.
This philosophy of sustainability extends to packaging and customer feedback. Ancient Living packs their products in what they call 'earthy' packaging. Eco-friendly packaging has been an important goal for the team. Powder soaps and hair packs are packed in paper bags. Glass bottles and jars are used for shampoos, scrubs and face washes. They also offer wooden combs. Plastic bottles are available for customers buying products for young children. But the bottles can be sent back to Ancient Living which, in return, offers discounts on subsequent purchases.
Another core value for the team is not to use personal care products to exploit the insecurities of customers or promise impossible beauty outcomes. "We will not promise that this face wash will make your skin look lighter. If someone asks us for a fairness cream, well, that does not fit in with our values. What we can promise, instead, is healthier skin," says Gongi.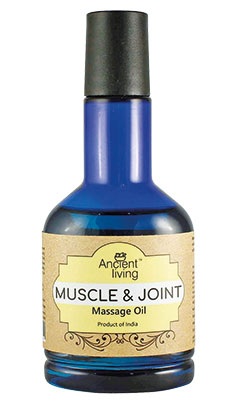 Ancient Living is responsive to customer needs. They introduced shampoo bars when customers specifically asked for them. Although only 10 percent of customers who buy shampoo opt for shampoo bars, they make them all the same. Gongi says it's important to cater to the minority as well. "Our catalogue has always been more customer-centric than market-centric," she says.
New products are introduced after considerable research which can extend for up to a year. Team ideas and customer inputs are sought and included. The team maintains a database of what their customers are looking for and buying from them, to gauge what the customer needs and likes. They also directly interact with their customers for feedback. The catalogue is updated annually and products are tested in their microbiology labs.
Ancient Living's bestsellers are their handmade soaps, especially the Kasturi Turmeric soap. Priced at Rs 195, it tops their sales chart. The Ancient Living website describes each ingredient in the product and what purpose it serves.
Handmade soaps shaped like elephants, lions and monkeys have been specially designed for children. "We don't just want to sell soap. We also want to give you a product that is handmade, has a story to tell and improves your mood," says Gongi. All soaps are packed in paper boxes.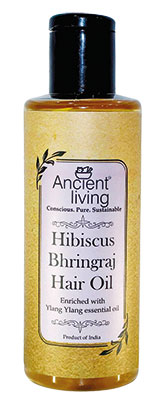 Ancient Living is now a one-stop shop for aromatherapy. You can buy clay diffusers, candle vaporizers, essential oils, carrier oils and blended oils. The Organic De-Stress Blended Oil, infused with lavender, bergamot and rose, helps to reduce exhaustion and stress. It's a perfect accompaniment to yoga and meditation.
As part of their COVID-19 Essentials, they offer Tulasi Hand Cleansing Soap Balls, a jar of small single-use soap balls for washing hands. Ancient Living reuses misshapen soaps to create small soap balls. Their Organic Baby Care collection offers bath powders and massage oils made out of almond and sesame.
Apart from shampoo bars, Ancient Living's hair care range includes hair packs and washes specifically designed for different scalp types. The hair protein pack is a mix of methi, hibiscus, bhringraj and amla. Stirred with yogurt, it cools the scalp and tackles hairfall effectively.
"We divide some of our personal care products by skin type and scalp type like oily, dry and normal, because we want customers to get something that works for them. We want them to come back to us," says Gongi.
Retaining customers is a priority for Ancient Living. To market products, they rely on word-of-mouth and customers finding customers. A lot of Ancient Living's consumers are repeat customers and have helped the brand grow, "If a customer is happy, they will definitely talk about our products and recomment them," says Gongi. In India, most clients are from big cities but in the US, UK and the Maldives, their clients are from both cities and small towns.
You can place orders on their website. Four of their brick and mortar stores had to shut during the pandemic but two in Andhra Pradesh and Karnataka are still functioning.
TRADITIONAL GAMES
Gongi's foray into traditional game is in line with her philosophy of passing on traditional Indian practices to the next generation. She recalls playing games like Astha Chamma with her brother at the farm. Today, most children tend to be glued to computers, the TV screen or their smartphones, isolating them from nature and other kids. Ancient Living tries to find traditional board games played in different parts of the country.
The games are made from wood, cotton and silk and are artisanal. Ancient Living has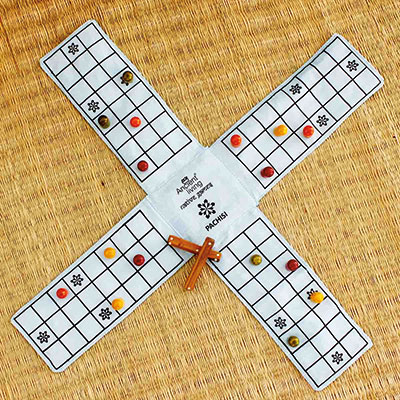 Traditional games made from wood, cotton and silk.
Cheriyal and Madhubani artists in-house, who handpaint their games. No two games look alike. Each is distinct, varying in design and colour. "We wanted to encourage artistic creativity and give them a free hand in painting because the aim is to also preserve the art," explains Gongi. For her traditional board games are also an art form.
Ancient Living's website explains the rules of the different games along with a short history of their origin. The design of their Pitthu game has seven handpainted wooden blocks instead of stones and a rubber ball. Along with the rules of the game, a short paragraph on its 5,000-year-old history is listed. The Pitthu set is priced at Rs 850.
One can get the board games customized. Ancient Living also offers terracotta and wooden handmade toys like kitchen sets and dolls.
Gongi hopes that the games will foster holistic growth and build character attributes like strategic thinking, team-building and family bonding. "These are games you can play with your grandmother," she says. Their Nine Men's Morris or Navakankari is dubbed the 'Daadi' game. The games do very well outside India too, "Our customers in different countries really enjoy the products. They like keeping these games and showing them to their family and frineds as a token of Indian culture." Beauty and brains are both promoted organically by the enterprising Gongi and her team at Ancient Living.