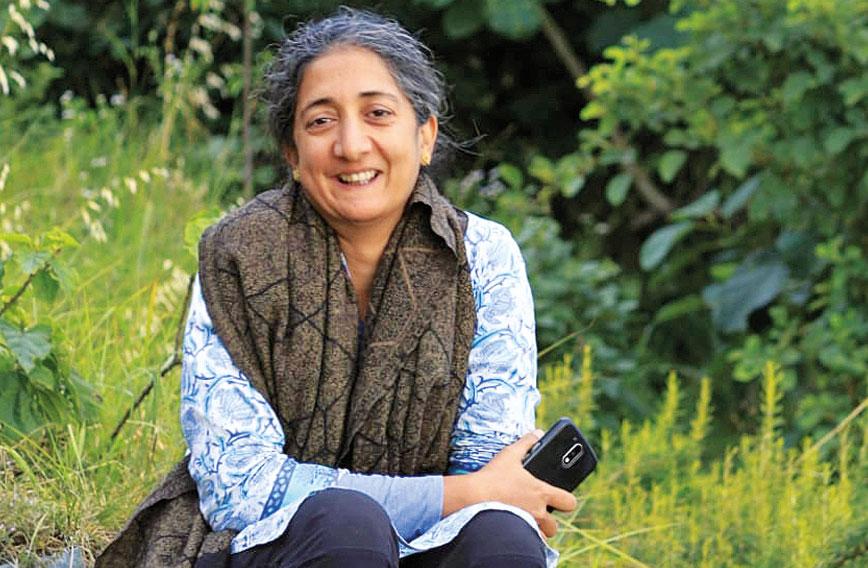 Craft as child's play with Potli
Kavita Charanji
Published: Dec. 24, 2022
Updated: Apr. 07, 2023
THE wondrous world of Indian craft with its colours and intricacies is rarely introduced to children at an early age. The reasons are understandable. India's numerous crafts are out of reach for children and parents. Patua art is from West Bengal, Aipan from Uttarakhand and Madhubani from Bihar. To see Ikra houses in Assam or Himachal Pradesh's Kath-Khuni homes children would have to travel. Neither would it be viable for them to learn kite making or block printing in the comfort of their homes.
But what if a slice of India's crafts arrived neatly packed in a box for the child? Potli's toys and games bridge the distance by merging craft and play. Colourfully designed for children four years and older, Potli has a range of do-it-yourself (DIY) kits for children. There are art kits, block printing kits, kite making kits, costumes of India kits and more. Such toys and games foster creativity and help the child learn about the country's cultural heritage.
A Madhubani painting kit costs `330, a block printing kit `770 and an Ikra hut kit is for `198. Children can dress up a doll in a costume from Kerala, Punjab or Bengal for `682.
Educational DIY kits teach children the story and journey of India's rivers: the Yamuna, Godavari, Narmada, Brahmaputra and Ganga. There are kits to make kites, block print a T-shirt or build different kinds of traditional huts. For little ones, Potli also has jigsaw puzzles of Patua, Madhubani and Kerala mural art.
Potli was founded by Pooja Ratnakar, a NIFT alumnus. She says she has always been fascinated by India's rural and cultural landscape. She recalls family holidays spent crisscrossing remote villages of Jammu and Kashmir. Her love for ethnic culture and people, she says, came from her father. "My father used to say that I could do whatever I wanted but I should not be a national waste. I think what I am today is not due to my formal education but to my upbringing," she says.
Pooja first worked with Hidesign as a product developer. It was her work at The Shop, a craft store, that introduced her to block printing, Kalamkari and other printing techniques. Later, she and her sister, Payal, opened a shop in Hauz Khas village in Delhi, where they sold products made by artisans.
Ratnakar says there is huge lack of awareness about crafts. The only well-known names in the craft world are Dastkar, Crafts Museum and Cottage Industries. There is a big gap between the world of the artisan and the urban world. "To bridge that gap we decided to educate people and create awareness about our country's crafts," she recalls.
Pooja and Payal started Potli in 2010, and worked with artisans to create inventive products which they launched in 2012. These were DIY kits of Patua, Madhubani and Gond art. Schools, craft boutique stores and exhibitors loved Potli products.
When the Potli team undertook a survey two years later of 500 families across the country they found that 99 percent of respondents wanted their children to be more aware of India's cultural heritage. The families were from both rural and urban areas. "Price was a very important factor for people in the lower income group. We realized if we wanted to reach every child, we had to be very price conscious," says Pooja.
However, at that time the market was dominated by Chinese goods and a 'big is beautiful' mindset regarding gifts. So Potli found the going tough. It took them six or seven years to convince people to buy their products. Pooja says she is equally committed to ensuring artisans earn a sustainable livelihood. Potli's criteria in selecting artisans as collaborators is that they should be located geographically near the art form. They identify artisans from craft clusters or villages known for their art, and then develop the kit.
"We also ideate on the activity while focusing on the takeaway for children. The next step is to work on the graphics to put the kit together. A prototype is made and tested on children and/or their parents. Their feedback is incorporated. The final prototype then goes into production," explains Pooja.
Potli has a profit-sharing model with artisans. The artisan gets four to seven percent of Potli's turnover for the product they have made. "It works like royalty. It is not limited to a certain number of years. Artisans continue to get their share of the revenue for as long as the product sells," says Pooja.
Standardization of products has proved to be a challenge. Once, she and her sister went to a village in Odisha where the women scarcely spoke Hindi. They wanted to use the women's skills to make bags. A sample was given to help them. Despite that, each bag was made of a different size. Pooja realized there was no basic standard of measurement.
She also learnt why certain crafts were done. During a visit to Etikopkka village near Visakhapatnam she was told by women artisans that they sprinkled rangoli with rice flour as an offering to ants and insects.
"That made me realize why rangoli was made and that there was tremendous reverence for the ant. Rangoli helps prevent ants from entering homes. It slowly became a ritual. These are small stories but so important for a child to know. We developed a small rangoli kit in Uttarakhand where it is called Aipan. Rangoli in fact is practised across the country," says Pooja.
Contact: Pooja Ratnakar, info@potli.org, 077019 27741