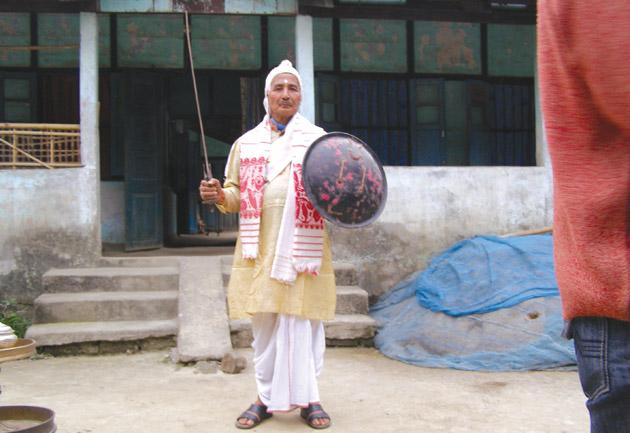 Civil Society News, New Delhi
Published: Oct. 13, 2015
Updated: Apr. 21, 2017
The 'magical' place is only a 40-km drive from Guwahati, but few youngsters in the capital city of Assam, hooked as they are to the fictional tales of Harry Potter and his Hogwarts School of Wizardry, have any idea of its existence.
Mayong – the name is believed to have originated from the word maya (illusion) – is a cluster of villages located on the banks of the Brahmaputra in Morigaon district. It is famed and feared as a land where "sorcerers and magicians" have held sway for centuries. Well, to be precise, the sway of the conjurers ended several decades ago, but the legacy lives on, crying for wider attention but palpably at ease with its anonymity. Should the magic and mystery of Mayong be allowed to disappear in the mist of time in the absence of scientific upkeep?
Unmissable signs of Mayong's past are strewn all around – in rock inscriptions, in wall engravings, in the idols of Hindu deities, and the incantations written on manuscripts that have been stored for generations in households all across Mayong. But tourists who drive past this place on the way to Pobitora Wildlife Sanctuary, home to the one-horned rhino, rarely, if ever, stop by to explore these remnants of the past.
It is, therefore, significant that film critic-turned-filmmaker Utpal Borpujari decided to take a rare detour on one of his many trips to his native city. His sojourn has yielded a 53-minute documentary film, Mayong: Myth/Reality, which delves into the ancient secrets of these practitioners of the tantra school of Hinduism. The film had its first public screening at the India International Centre in New Delhi on March 11.
"I am an engineering graduate," says Borpujari. "I strongly feel that the myth of ...