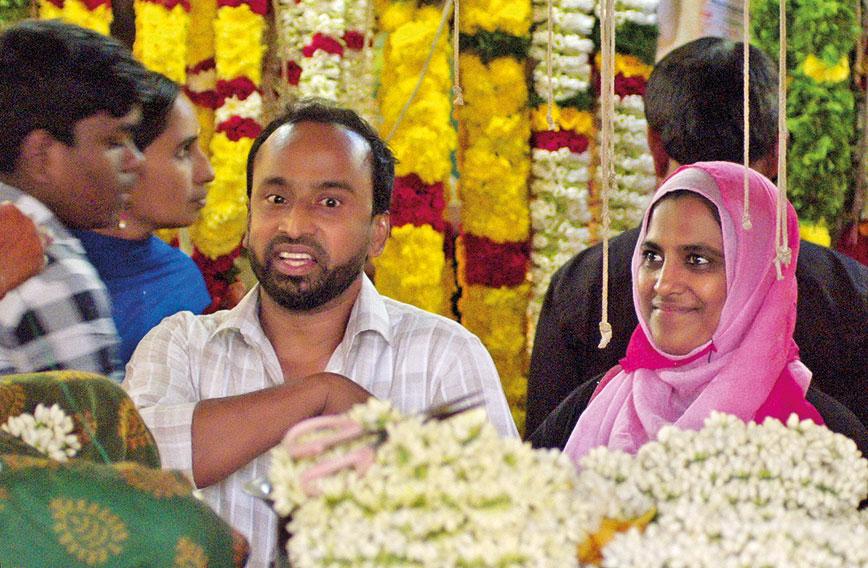 Nasir is about a salesman whose quiet life is shaken by religious bigotry
Tamil's new filmmakers reach out to the world
Published: Jun. 25, 2021
Updated: Jul. 09, 2021
ONE of the more exciting developments in the contemporary independent cinema space in India is unfolding outside the pale of the commercially thriving Tamil movie industry. A new breed of filmmakers in Chennai and other parts of the state are consciously and resolutely moving away from standard storytelling praxis and crafting intensely personal films that abjure norms laid down by market forces.
Not that making these films is easy — not as yet, at any rate, given the paucity of funding available for offbeat cinema in Tamil Nadu — but that hasn't stopped the rebels from soldiering on. It is no longer just one or two of them fighting a losing battle. With more and more boundary-pushing filmmakers jumping into the fray, it is beginning to assume the form of a full-fledged movement.
When Suseenthiran's Azhagarsamiyin Kuthirai (Azhagarsami's Horse) played in the Contemporary World Cinema section of the Toronto International Film Festival (TIFF) in 2011, it was only the second Tamil film ever to feature in TIFF's official selection after Mani Ratnam's Kannathil Muthamittal (Peck on the Cheek), 2002.
In the 10 years since then, Tamil alternative cinema has witnessed a massive upsurge even as the mainstream industry has continued to churn out big, crowd-pleasing, star-driven movies, many of which have also been critically acclaimed for their intrinsic cinematic qualities.
In 2014, M. Manikandan's Kaaka Muttai (Crow Eggs), jointly produced by actor Dhanush and writer-director Vetrimaaran, made the TIFF cut. In 2015, engineer-turned-filmmaker Hari Viswanath's Radiopetti (Radio Set) made history by winning the audience award at the Busan International Film Festival.
And then came the big one. Vetrimaaran himself made Visaranai (Interrogation), a hard-hitting expose of police atrocities.The film premiered in the prestigious Orrizonti section of the Venice Film Festival in 2015 and won the Amnesty International Italia Award for its focus on human rights violations.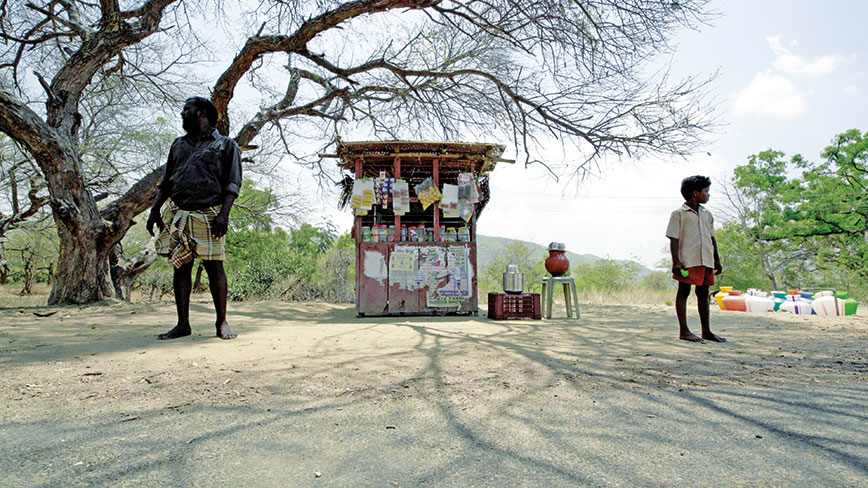 A still from Koozhangal, a film against the backdrop of drought
In 2017, cinematographer-turned-director Chezhiyan's To Let earned accolades wherever it was screened. Written, directed and filmed by him and produced by his wife, Prema, the film centred on the family of an assistant film director who is given a 30-day notice to vacate his rented house.
Coimbatore-based Arun Karthick has made two films so far — Sivapuranam (2015) and Nasir (2019). Both premiered at the International Film Festival of Rotterdam (IFFR). In fact, Nasir, about a small-town garment store salesman whose quiet, routine-driven life is upended by the tide of religious bigotry rising around him, received IFFR's Hubert Bals Fund in 2018 and thus became an Indo-Dutch co-production. It screened in the festival's Tiger Competition in 2019 and won the NETPAC Prize for the best Asian feature film in the IFFR programme.
While Vetrimaaran has continued to make his brand of angry, action-packed, sure-handed dramas revolving around crime and societal inequities (Vada Chennai, Asuran) and the likes of Pa. Ranjith and Mari Selvaraj deliver films of quality within the mainstream industry, other Tamil filmmakers have picked up the Visaranai baton and continued the golden run of the Tamil indies.
The trend has culminated in first-time director P.S. Vinothraj's Koozhangal (Pebbles), a bruising, uncompromisingly realistic film set in a drought-stricken Tamil Nadu village, winning the Tiger Award, IFFR's top prize, early this year. Not only is it the sole Tamil film to win the award, it is also just the second Indian film (after Sanal Kumar Sasidharan's Malayalam-language Sexy Durga, which won in 2017).
Says self-taught filmmaker Vijay Jayapal, who has two critically acclaimed films (Revelations, Nirvana Inn) behind him: "We never had a robust indie movement. But that has been changing in the last few years. A lot of new, emerging filmmakers with a unique sensibility, propelled by an increasing exposure to world arthouse cinema, are showing the intent to break away from the commercial mould and reach out to a global audience through film festivals."
Balaji Vembu Chelli, who has just completed his first film, the low-budget, understated but exceptionally well-crafted Nilanadukkam (The Tremor), says: "The transition from analog to digital has democratized the way films are made. It's a change that has liberated filmmakers, making the process more personal, daring, intimate, and independent from the shackles of the mainstream."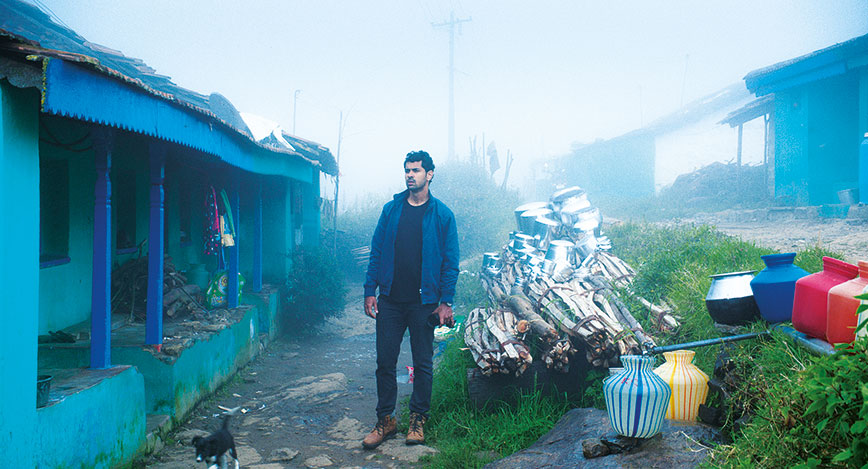 Nilanadukkam is a commentary on mass media's insensitivity
Poet and filmmaker Leena Manimekalai, whose latest film Maadathy: An Unfairy Tale has gone where no Tamil film has ever gone, into the midst of an 'unseeable' caste group in remote villages of south Tamil Nadu, agrees that advancing technology has been a boon for independent filmmakers. "Cheap cameras, sound recording equipment and editing tools have enabled a generation to imagine the possibility of independent expression outside the star-driven, capitalistic, heterosexual male-dominant, feudal, casteist industry," she asserts.
Jayapal adds: "It's still early days, but a lot of Tamil films have started playing in prestigious film festivals worldwide. This is inspiring more and more filmmakers to enter this space and a new ecosystem is slowly beginning to evolve and now alternative films can be conceived, made and taken to places where they can thrive."
Jayapal's Revelations premiered at the 2016 Busan International Film Festival. He funded the film, which examines desire, infidelity, guilt and redemption while shunning conventional tics in probing complex relationships, with his own money (thanks to savings from the corporate career that he had before he became a filmmaker) and some financial help from his family.
For Nirvana Inn, he had five private investors on board. Yet, in the aftermath of the shoot, he struggled to complete the film until Busan's Asian Cinema Fund gave him a post-production grant. "We still have to scramble and run from pillar to post to make indie films. This has been the case with all independent filmmakers I know in Tamil Nadu and across India," says Jayapal.
Indeed, sourcing funds is a huge issue for filmmakers not interested in producing 'saleable' films. "Funding is a great challenge in the Tamil industry for any film that does not conform to the rules of the market… I guess this is a problem that obtains everywhere in India. We don't have institutional funding or government grants, unlike Europe," says Jayapal.
Talking about Nilanadukkam, a commentary on the mass media's insensitive journalistic practices and society's blasé attitude towards unsustainable development, Balaji bemoans: "It was difficult to get the film off the ground. People were sceptical and unsupportive about a film that was far removed from mainstream Tamil cinema."
He adds: "There was no funding available within the Tamil industry. The lack of a tradition of alternative/independent cinema here made it difficult to find backers. I decided to go ahead and produce the film myself. We shot with a minimal crew, comprising friends and batchmates from film school."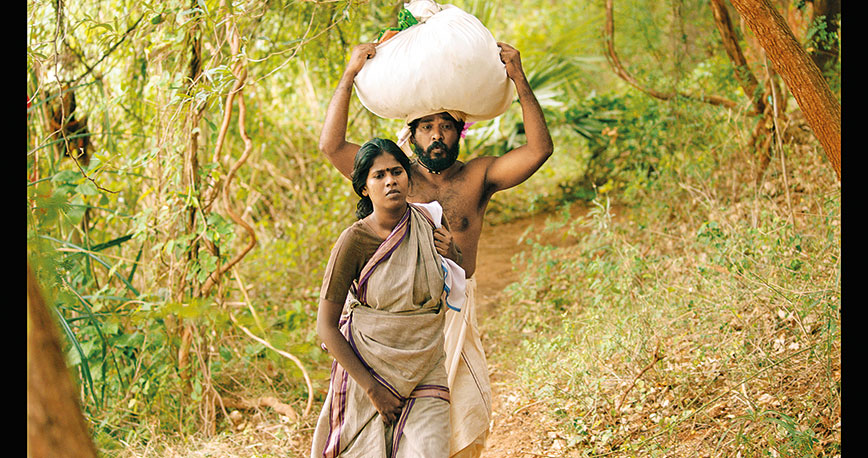 Maadathy was made through crowd-funding and contributions by small producers
Whether she is making a documentary feature like White Van Stories (about enforced disappearances in Sri Lanka), a docu-fiction film like Sengadal (The Dead Sea) or Maadathy, Manimekalai, on her part, has to take recourse to unconventional means of funding. "I make my films mostly through crowdfunding, small individual producers who are mainly friends/people in my small circle and international grants," she says.
"I also cross-subsidize myself as I work as a line producer or executive producer for international TV channels or productions… I make films like how writers run little magazines in the serious literature space," says Manimekalai.
Once a film is completed, does life become any easier? Not at all, the filmmakers say. "We had completely ruled out the possibility of a theatrical release when we set out to make Nilanadukkam since the runtime (70 minutes) and the nature of the film did not fit into the distribution and exhibition model here," reveals Balaji.
"The only route," he adds, "was to take the film to festivals and then to a streaming platform. But now that, too, has become difficult under the current circumstances. So, we are looking at new and alternative models right now and hope to take the film to as many people as possible."
The pandemic has played spoilsport with Maadathy, too. Says Manimekalai: "I spent a lot of time in post-production for Maadathy just with the dream of theatrically releasing it… I had a plan to take a totally independent, crowdfunded route in partnership with theatre chains like PVR. But the pandemic scuttled all that. The film got quarantined along with me." It is a tough battle, but these filmmakers aren't giving up the fight. As Jayapal says, "These new filmmakers are a brave and uncompromising lot. They are ready to go through with the extreme struggle of making pure, honest cinema."