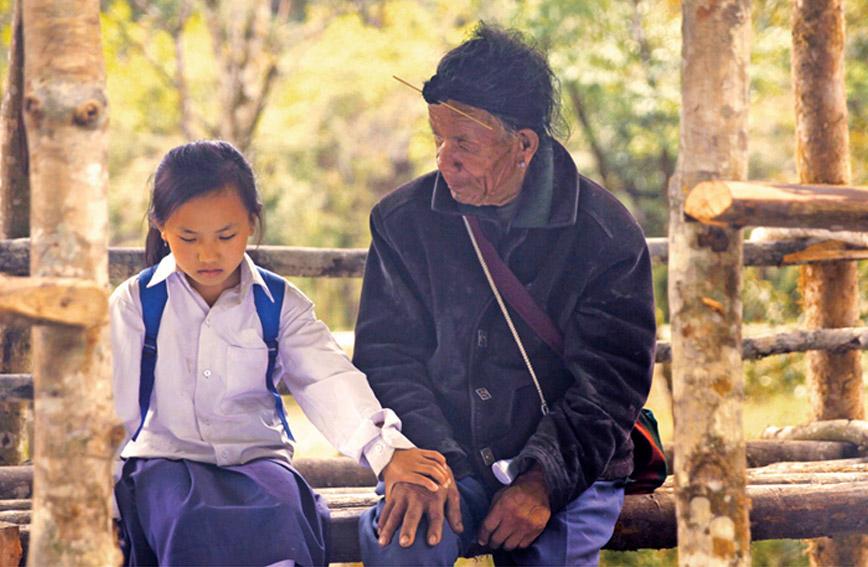 Saibal Chatterjee, New Delhi
Published: May. 22, 2017
Updated: Jul. 11, 2017
Folk singer Pratima Barua Pandey (1934-2002), whose unconventional life choices, exceptional talent and mellifluous voice fuelled a career that helped expose the richly diverse musical traditions of Goalpara to a wider national audience, is the subject of a new critically acclaimed Assamese film, Sonar Baran Pakhi (The Golden Wing).
Guwahati-based filmmaker Bobby Sarma Baruah's second narrative feature uses the rare Rajbangshi language and original tracks in the voice of Pratima Barua to evoke the spirit and essence of the time and place in which the Calcutta-born recording artiste, a member of the royal family of Gauripur, discovered her calling.
Pratima Barua, nicknamed 'Hastir Kanya' (Daughter of the Elephants) for her affinity with the mahouts of her native land, was a woman way ahead of her times. Encouraged by her father, Prakritish Chandra Barua (Indian cinema pioneer Pramathesh Barua's brother), she broke free from the confines of the palace, roamed free and befriended peasants, boatmen and cowherds. It was a rebellion that raised many eyebrows, upset her mother no end, but shaped her life and career.
Accompanying her father on royal hunts deep inside the forest around the royal abode, Pratima heard the songs of the mahouts and was enraptured by them. From these men she learnt a great deal and incorporated their sounds into the popular folk songs that she rendered over several decades for films, All India Radio (AIR) and other platforms. In the process, she lent a new dimension and reach to Goalpariya folk music.
Sonar Baran Pakhi opens with a scene in which Pratima Barua, as a child, is being told the folk tale of Hastir Kanya, about the neglected wife of a priest. The husband brings home a second wife, the brattish daughter of another priest. The distraught first wife weeps by the river. Her tears turn ...