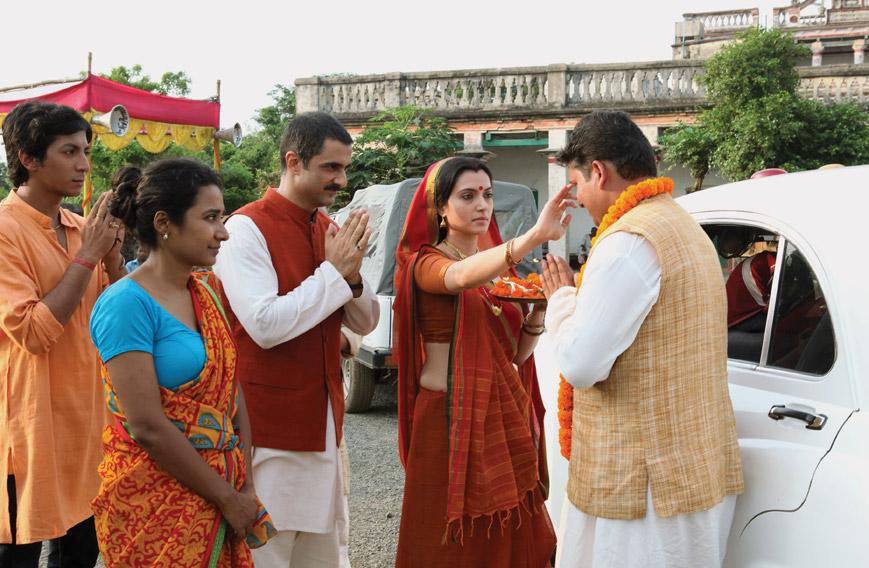 Saibal Chatterjee. New Delhi
Published: Mar. 01, 2016
Updated: May. 06, 2016
The India that debutant writer-director Bikas Ranjan Mishra wades into with the hard-hitting caste oppression drama, Chauranga, is a blighted world far removed from the la-la land that mainstream Bollywood cinema conjures up for its fans Friday after frenzied Friday.
Yet, Mumbai potboilers and their superstars are alluded to throughout the film, both in lines of dialogue and in entire situations. But in its intricate and dense milieu, song and dance can offer little solace to those whose backs are forever against the wall in a losing battle for dignity.
When a zamindar — the key antagonist in Chauranga — treats upper caste men to a feast to mark the inauguration of a new tubewell, there is no place in the celebrations for villagers who exist outside the social charmed circle. The latter have to be content with token sweetmeats.
However, the open-air projection of a Salman Khan blockbuster the same evening unifies them all as they lap up the spectacle on a makeshift screen. But can the few hours of escapist entertainment camouflage the fact that escape is out of the question for the Dalits of the village?
Chauranga, which made waves on the international festival circuit before hitting multiplex screens in several cities of the country in early January, stares at the dark reality of caste hierarchy in the face.
Marked by unflinching honesty, it is pointed and provocative in its rendering of Dalit despair. Its pertinent theme is, however, not the only reason why it is an important film.
Filmed on location near Santiniketan and in Odisha's Keonjhar district after plans to set it in Jharkhand fell through, Chauranga is especially remarkable for the sustained restraint it employs to address the intertwined themes of caste conflict, gender inequality and sexual repression.
The film eschews dramatic flourish ...