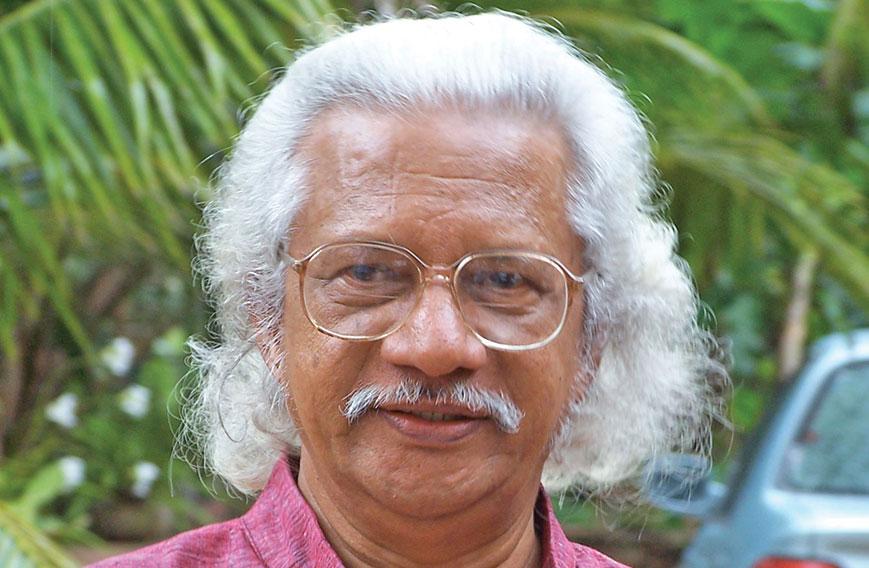 Adoor's new film explores consumerism, greed
Saibal Chatterjee, Thiruvananthapuram
Published: Dec. 29, 2016
Updated: Jan. 29, 2020
Telling engaging, crowd-pleasing stories comes easy to competent filmmakers. Exceptional directors possess the skill to go beyond simple linear narratives and craft insightful chronicles of their times. But it is left to the truly gifted and perceptive to transcend historical time-frames and capture the continuum of an entire socio-cultural and political ethos. Adoor Gopalakrishnan, 75, one of India's most accomplished living filmmakers, belongs to the third category of cinematic auteurs.
His latest film, Pinneyum (Once Again), released in late 2016, the 50th year of his directorial career, is proof that the maestro has lost none of his sharpness although he might have, in terms of plot and directorial touches, opted to make a few minor concessions to woo an audience that exists beyond the one that he has hitherto been content to engage with.
A part of the very first batch of Film and Television Institute of India (FTII) pass-outs, Adoor has been bringing Kerala alive in all its depth and complexities for cineastes around the world since the mid-1960s. He started off by making a series of documentaries and shorts, ranging in length from 50 seconds to 60 minutes. In 1972, he delivered his first narrative feature, Swayamvaram (One's Own Choice), which inaugurated the Malayalam New Wave cinema movement.
Swayamvaram bagged a quartet of National Awards — Best Film, Best Director, Best Actress (for Sharada) and Best Cinematographer (for Mankada Ravi Varma). It told the simple story of a man and a woman who go against the wishes of their families and relocate to a new town only to find life getting messier and tougher every passing day.
The manner in which the debutant director handled the nuances of the man-woman relationship and the way he revealed the ways society impinges upon individuals were marked by clarity and ...