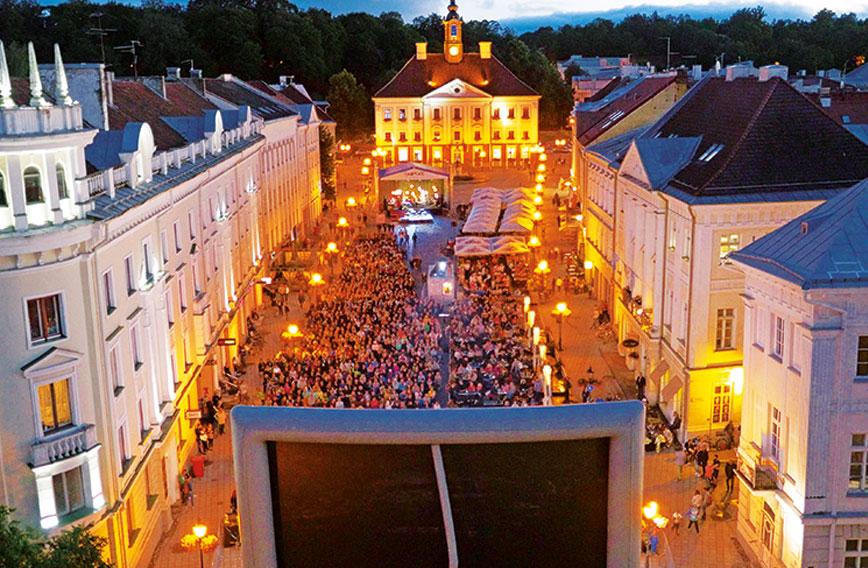 The Tallin Black Nights Festival, from November 13 to 29, is going ahead and accepting submissions
Will this be a gap year for film festivals?
Saibal Chatterjee
Published: May. 28, 2020
Updated: Jul. 03, 2020
The COVID-19 crisis has felled the world's premier film festival, the one that draws thousands of people to the French Riviera every May and takes the celebration of the art and business of cinema to a frenzied pitch. The Croisette has fallen silent this year although Marche du Film, the Cannes Film Festival's dynamic film market, has lined up an online version in late June for the benefit of global film producers, sales agents and distributors.
The cancellation of the 73rd Cannes Film Festival — which was to run from May 12 to 23 — is a manifestation of the impact that the pandemic has had on cinema as a whole. Movie production has ground to a halt, theatres are shuttered, the release calendar of big-ticket films has gone for a toss and fans have turned to the streaming platforms for their daily fix of entertainment. Against this backdrop it is hardly surprising that film festivals are falling like nine pins or scrambling to reinvent themselves.
The Red Sea International Film Festival, which would have been Saudi Arabia's first ever such cinema showcase had it been held on schedule from March 12 to 21, pushed the launch to 2021. The Doha Film Institute's Qumra, a mentorship programme for new independent film projects from Qatar and other parts of the world, had to be called off.
In the US, the Tribeca Film Festival in New York and the South by Southwest (SXSW) Film Festival were cancelled too. Also on the list of festivals that are not taking place this year is the 73rd edition of one of Europe's finest, the Locarno Film Festival.
"For independent filmmakers like me," says Pan Nalin (Samsara, Angry Indian Goddesses), "this scenario is really scary. You feel very lonely because the platforms that you depend upon are being hit. All the films that I've done so far have travelled around the world because of festival selections."
For Nalin's new film, Last Film Show, his fifth narrative feature, the writer-director mortgaged his Mumbai home. Orange Studios, a major French entity, picked up the Gujarati film and bolstered its chances of surfacing in Cannes this year. Last Film Show, set in a small town, is now in post-production. With cinema halls unlikely to reopen any time soon and the festival circuit in disarray, the producers of Nalin's film will be under pressure to release it on a streaming platform.
But French film critic and scholar Jean-Michel Frodon warns against jumping the gun and embracing digital methods in a panic reaction. "We need to be careful about this talk of a big shift in the way cinema will be watched in the future. Let us not dismiss and abandon what we really care for — cinema as we know it," he says. "We should think of digital not in terms of something that will substitute what we have, but in terms of a means to reorganize elements from the pre-digital era with elements that have emerged in recent times."
The organizers of the Locarno Film Festival seem to be on the same page as Frodon. Instead of going online, they have initiated Locarno 2020 — For the Future of Films to support directors whose films are stuck as a result of the pandemic. An even more ambitious digital event, We Are One: A Global Film Festival, initiated by Tribeca Enterprises, is bringing together 21 major festivals from around the world, including India's Jio MAMI Mumbai Film Festival, for an event that will run from May 29 to June 7. Cannes, Toronto, Berlin, Sundance, Sarajevo, Karlovy Vary and Venice are all part of the festival that will, in association with YouTube, showcase curated films for free over 10 days.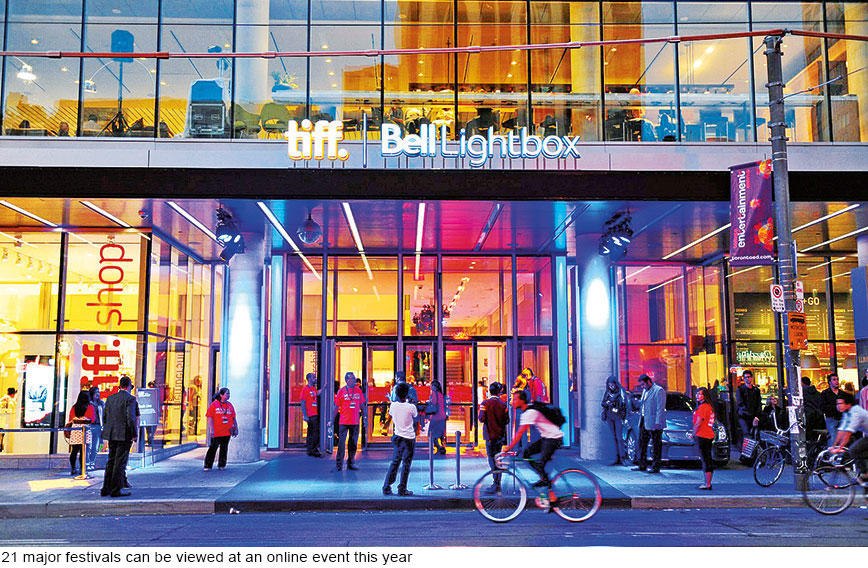 Why is this show of solidarity so important for the world's major festivals? Frodon says: "A film festival creates an ecosystem that sustains independent cinema. It is connected to film criticism and also, to a certain extent, to teaching of cinema. Film festivals keep cinema alive as an entity that isn't just market-driven. That is in danger."
Several major festivals scheduled for late 2020, events coming up in Tallinn, San Sebastian and Zurich, are going ahead with their plans and are receiving submissions. Says Tiina Lokk, director of the Tallinn Black Nights Film Festival (November 13 to 29): "We are preparing for our festival as if nothing has happened. While we are optimistic, we know it is still rather tricky because we do not know what is going to happen to the festivals scheduled in September in Venice, Toronto and San Sebastian."
Lokk says that people have begun to joke that Black Nights will be "the second festival of the year after Berlinale (which was held earlier in the year) instead of being the last one in the year as it usually is". She adds: "When we opened entries in March, we got a lot of films. Then the flow stopped completely. But now it has picked up again."
The 16th Zurich Film Festival, scheduled from September 24 to October 4, is still on course. On the festival's website, ZFF artistic director Christian Jungen says: "It is important that following months of online streaming people rediscover and learn to love cinema again. The aim of ZFF this autumn is to support the comeback of the seventh art to the big screen."
A 1,000-person rule, imposed by the federal government, is in place in Switzerland until August-end. The seating capacity of ZFF's partner theatres ranges from 80 to 720, which is well within the prescribed limit for large gatherings.
Similar sentiments are behind the current plans of the San Sebastian International Film Festival (September 18 to 26). Says festival director Jose Luis Rebordinos: "If the festival can be held under normal circumstances… we want this edition to serve as an opportunity for films that have not been able to be seen at the festivals for which they were originally selected to be shown to an audience of buyers and distributors…." To this end, Zurich and San Sebastian are hosting film markets in conjunction with each.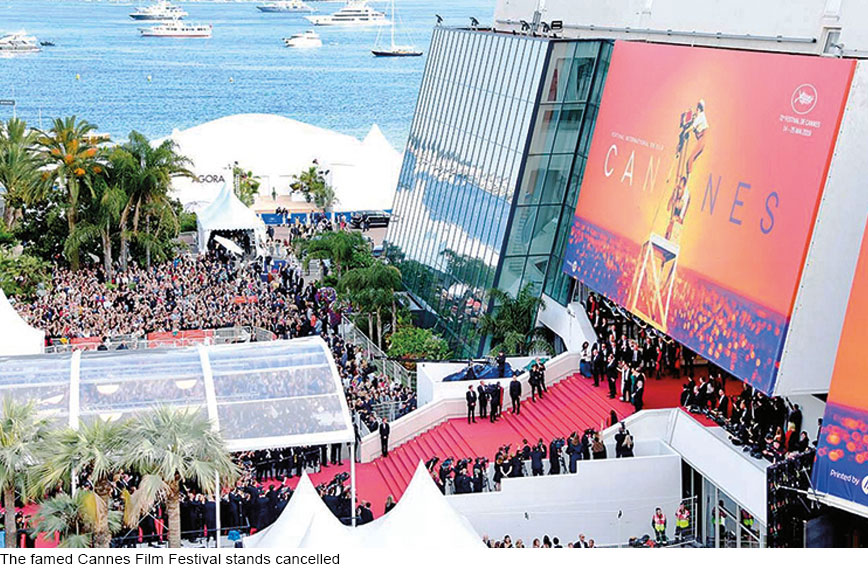 That would be music to Frodon's ears. He is a votary of traditional methods of projecting and watching cinema. "I personally do not believe all this is vanishing as a result of the closedown of theatres and the impact of the pandemic on film festivals," he says. "Things will change for sure, but cinema in the form that we have known it since its inception will definitely survive."
All the major festivals are working towards shielding the future of cinema. Thierry Fremaux, the general delegate of the Cannes Film Festival, told an American trade daily recently: "We have decided to take this difficult situation, which is hitting everyone, as an opportunity to think of the future."
He said: "A 'festival' is a collective party, a spectacle that brings together an audience in a given location, in this case on the Croisette, in the presence of thousands of people…. Everyone understands that's impossible this year. Under the circumstances… we'll have to do something different."
One thing, says Frodon, that the current situation has driven home is that "we are all missing the film festivals". The COVID-19 outbreak, he adds, has reinforced the belief that we need film festivals in the physical world. "Nothing can replace real events attended by real people adding up to a real gathering," he asserts.