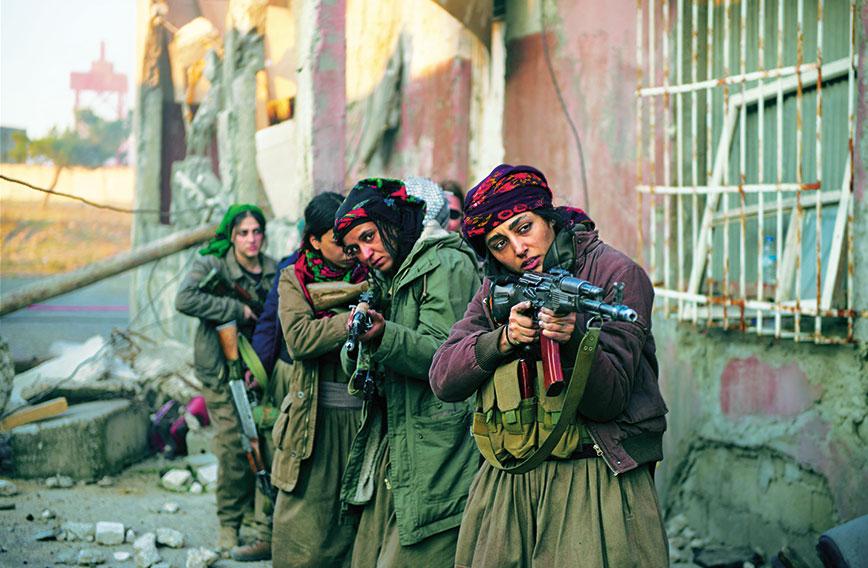 Girls of the Sun: Female Kurdish fighters reclaim their town, captured by ISIS militants
A world at war comes to Cannes in films
Saibal Chatterjee, Cannes
Published: Jun. 02, 2018
Updated: Mar. 25, 2020
From first-time directors to 88-year-old agent provocateur Jean-Luc Godard, a slew of filmmakers in the official selection of the 71st Cannes Film Festival addressed politically and socially urgent themes, reflecting upon the state of the world in general and their respective nations in particular. In exploring the repercussions of geopolitical adventurism, questions of gender identities and constant attacks on individual liberties, these films reflected the sense of disquiet that is sweeping across the globe today.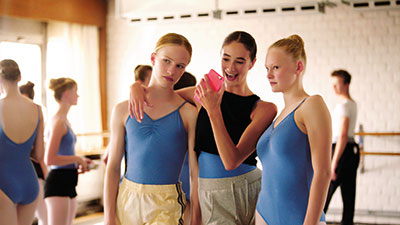 Not every one of these films, however, garnered critical favour. French filmmaker Eva Husson's Girls of the Sun, a dramatised account of a true incident in which female Kurdish fighters reclaimed their captured town after it was overrun by ISIS militants in the winter of 2015, received mixed reviews.
The film, which generated huge pre-premiere buzz, was screened after 82 female film professionals from around the world, including director Husson, lead actresses Golshifteh Farahani and Emmanuelle Bercot and Cannes competition jury chairperson Cate Blanchett walked the red carpet to express solidarity for gender parity in the world of cinema.
But Girls of the Sun left the press corps rather cold, if not completely baffled that a film made by a woman about a real recent tragedy would seek to trivialise it with superficial, exploitative brush strokes. But that is Cannes. It can be brutal to film directors who take the wrong turn.
One filmmaker who certainly did not was Belgium's Lukas Dhont, whose sensitive, beautifully lensed transgender drama, Girl, is an emphatic appeal for societal understanding, transparency and inclusion in dealing with people at the gender crossroads. The film tells the story of a 16-year-old Brussels girl who aspires to be a ballerina but discovers that her body isn't as supple as it should be. She was born a boy.
Girl probes the protagonist Lara's mental state as she takes hormone treatments while she anxiously waits for her sex-reassignment surgery. The film's distinguishing feature is that the director refrains from putting his pivotal figure in any of the situations that such characters are made to usually encounter in cinematic tales about transgenders. It is an unwaveringly sympathetic coming-of-age story that creates a believable portrait.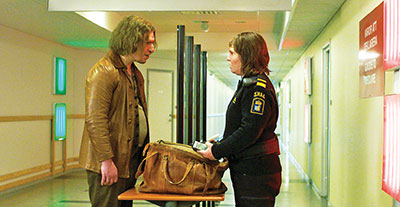 Iranian-born Danish filmmaker Ali Abbasi's Border probes larger questions of identity in the context of individuals who do not fit into the established order of things, who experience the state of being in a minority. The film is about a female customs official who develops a special bond with a suspect whom she is investigating. As the reality of the stranger that she is dealing dawns upon her, she also discovers who she really is and why she is an 'outsider' in the community she lives in.
Inspired by Nordic folklore, Border is a drama in which a 40-year-old woman confronts herself and the world around her as she begins to figure out her identity. The director explained to a trade journal covering the festival: "Through this supernatural journey you always feel this Nordic melancholy of a person who is connected with everything around her in nature but not with human beings. That's the experience of being a minority."
For Ali Abbasi, that experience is obviously personal. He lived in Iran for 20 years of his life before moving to Sweden to study architecture and then relocating to Copenhagen, where he studied cinema at the National Film School. In Border, he is speaking for all outsiders.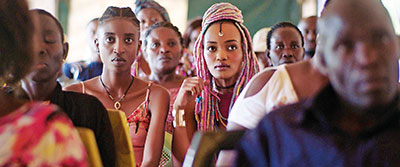 Wanuri Kahiu's lesbian love story Rafiki, the first Kenyan film ever to make it to the Cannes official lineup, has got into trouble with the authorities back home but that did not dampen the spirit of either the director or her two actresses, Samantha Mugatsia and Sheila Munyiva, who received a standing ovation after the screening in the festival's Un Certain Regard section.
"Even though this film cannot be shown in Kenya, we are here to show it to you," Kahiu said in her introduction to Rafiki, a Swahili word that means friend. "We are here to celebrate love. I hope the film makes you fall in love with Kenya as much as we are with it." The remarkable thing about this low-budget, independent first film is the lightness of touch that the director brings to bear upon a serious theme. Homophobia is official policy in Kenya and Rafiki has been banned because of its "homosexual theme and clear intent to promote lesbianism contrary to law".
Kahiu told Screen Daily: "There are very few love stories that come out of Africa. Love from here is always depicted as hard and combative and full of conflict, and this (film) wasn't. This was a sweet, innocent love story about two girls." In terms of where it goes, Rafiki is indeed a ground-breaking film in the African context.
Based on an award-winning short story by Monica Arac de Nyeko, Jambula Tree, is about two girls in a Nairobi housing estate, daughters of two political rivals, who fall in love with each other. As things go out of hand, the young rebels must "choose between love and safety against a backdrop of insular gossip, local politics and burgeoning maturity".
Girls trapped in a cage created by patriarchy, misogyny and oppression are at the heart of two other important films that played in Cannes this year — Paris-based Syrian writer-director Gaya Jiji's My Favourite Fabric and Iranian auteur Jafar Panahi's 3 Faces.
My Favourite Fabric is set in an on-the-brink Damascus in 2011. As the turmoil on the streets intensifies, Nahla, played by French-Lebanese actress Manal Issa, hopes to marry a Syrian man who lives in the US and escape the impending disasters that face Syria. But the man takes a liking to Nahla's sister, Myriam.
The ensuing sibling rivalry is the least of the problems the two girls and their younger sister must confront. "Fear is the only thing that we have left," says one of them as they struggle to break free from their lot in life. My Favourite Fabric, which has autobiographical undertones, throws firm jabs at the sexual duplicities that women are subjected to in a conservative, hidebound society.
As the nation sinks into civil war, Nahla grapples with unsettling emotional angst. The film moves back and forth between the personal and the political, not always convincingly, to capture the upheavals within and outside.
Panahi, who is barred from travelling out of Iran and therefore could not make it to Cannes, delivered a strong statement highlighting the status of women, especially actresses, in his country. His genteel cinematic essay centres on a village girl who has gone missing after sending an impassioned appeal via a video to an established film and television star seeking help from her to fulfil her dream to be an actress. The older actress enlists Panahi's help and the two drive up to the village to figure out what exactly happened to the girl.
As he gently peels layer after layer from the surface of suppressed animosities, Panahi not only throws light upon his own place in Iranian society as a filmmaker, but also ruminates on the rules that men impose upon women in order to keep them in check, illustrated here as much by the aspiring actress and the established star as by a movie diva who held sway in the years before the Islamic Revolution but now has to live in isolation on the edge of the village, shunned by an orthodox community. We see two of the faces; the third one stays off-camera. But the three women seem to share a common fate in a country where actresses who dare are too readily demonised.
Economic distress was the theme of French director Stephane Brize's competition entry, At War. The film is about 1,100 French workers of an automotive parts factory that is closed down by the German holding company, leading to a long standoff between the labour force and the corporate headquarters, with a special adviser to the country's president playing ineffectual interlocutor.
At War is a powerful, sustained critique of capitalist profligacy fueled by greed and the desire to protect the bottomline and shareholders at all cost. The industrial action in the film is led by Laurent (Vincent Lindon, winner of the best actor prize in Cannes for Brize's previous film, The Measure of a Man). He has to contend not only with his insensitive employers but also with co-workers all too willing to throw in the towel without a fight.