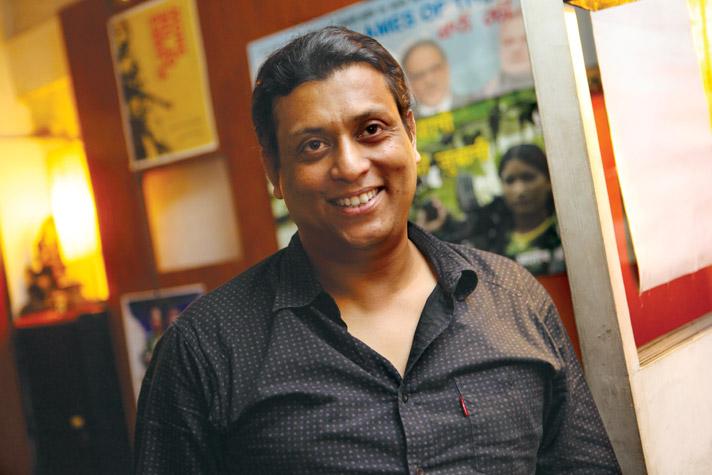 Bold new cinema arrives with untold stories
Saibal Chatterjee, New Delhi
Published: Dec. 03, 2015
Updated: Jan. 25, 2016
A few years ago when Haobam Paban Kumar, then a student of the Satyajit Ray Film and Television Institute (SRFTI) in Kolkata, would return to Imphal for his holidays, the neighbourhood would be agog with excitement. He was the only one in the locality who had anything to do with making films. "Back then, I would get special treatment. Today every neighbour in Imphal seems to be a filmmaker," he says.
What is true of Imphal is true of many other parts of the country. Independent documentary cinema in India has indeed received a dramatic shot in the arm in recent years thanks to the infusion of young blood. The ranks of aspiring filmmakers have swelled all over India as they find that access to the medium has become less cumbersome than ever before.
Easy-to-handle digital cameras, computers loaded with user-friendly editing software and an increasing number of funding agencies have empowered a new pool of talent to turn to documentary filmmaking as a means of narrating untold stories and exposing the myriad social and political ills that beset this land. India's indie documentaries, both in terms of substance and approach, have acquired a new vitality and sense of purpose.
FUNDING STRUCTURE NEEDS TO CHANGE
But that certainly doesn't mean that the problems facing independent documentary filmmakers have vanished altogether. One, equitable availability of funds is still a major stumbling block and the medium remains largely an elitist pursuit. Two, the exhibition network has yet to acquire the requisite reach even as trusts and foundations in Delhi and elsewhere do their bit to streamline the distribution of these films. Three, the big city-small town divide continues to be yawning. And last but not least, a myopic interpretation of archaic censorship laws poses a huge challenge to documentary films, especially those ...