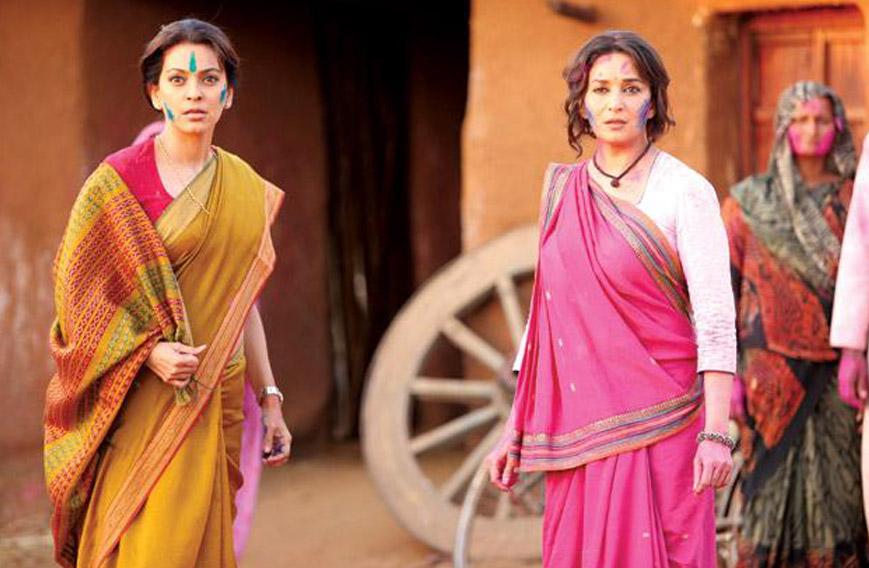 How three social films also set out to entertain
Saibal Chatterjee, New Delhi
Published: Oct. 13, 2015
Updated: Mar. 27, 2017
The Mumbai movie industry works with safe narrative templates. It rarely, if ever, tells real stories that are crying out to be told. As a norm, it opts instead for saleable feel-good yarns or crowd-pleasing thrillers aimed at maximizing box office returns.
It is therefore never easy for a Hindi film director working within the mainstream parameters of the industry to take up uncomfortable themes.
The challenge is two-fold. One, producers do not see 'activist' films as commercially viable. And two, the multiplex audience usually views with suspicion any film that contains a 'message'.
It is this undeniable reality of Indian cinema that makes it imperative for non-conforming filmmakers to look for ingenious ways of employing familiar storytelling devices to articulate contemporary social concerns.
Nila Madhab Panda's just released Babloo Happy Hai, Soumik Sen's upcoming Gulaab Gang and Nagesh Kukunoor's Lakshmi are three current Hindi films that are seeking to bridge the gap.
Each of these films deals with an urgent social issue of the kind that star-driven Bollywood productions usually turn a blind eye to.
OLD HAND AT THE GAME
New Delhi-based Panda is an old hand at this game. He made his directorial debut in 2010 with I Am Kalam, a national award-winning and commercially successful children's film that went well beyond the genre.
It tells the story of a village boy who works in an eatery off a north Indian highway and dreams of going to school one day.
Panda followed it up with the critically acclaimed Jalpari – The Desert Mermaid (2012), a children's adventure tale that critiqued the skewed gender ratio in parts of India.
Babloo Happy Hai, his third film, is a breezy comedy targeted at the youth. At first blush, it seems ...