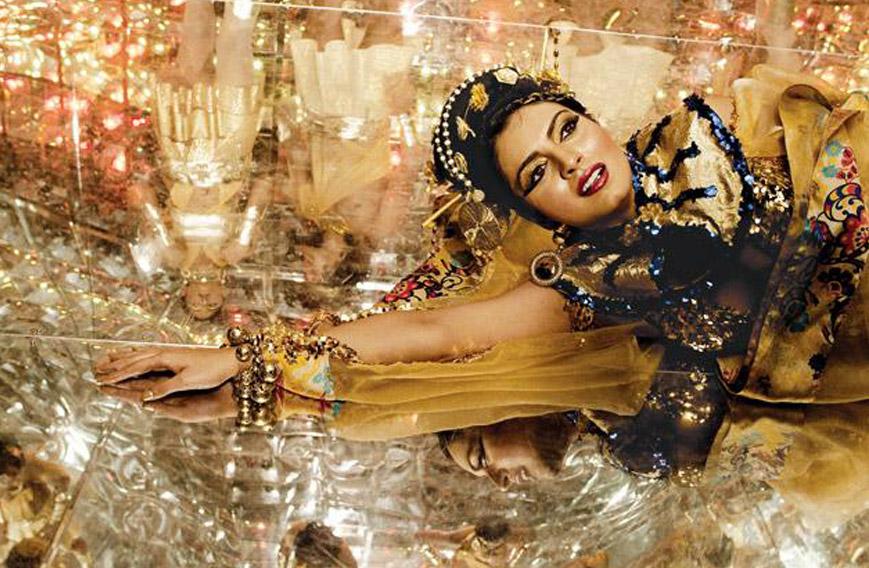 Miss Lovely and other brave find money and audiences
Saibal Chatterjee, New Delhi
Published: Oct. 13, 2015
Updated: Mar. 27, 2017
The world has shrunk and talented Indian filmmakers who go beyond the Hindi film industry's commercial concerns are finding finance and appreciation in other countries. Take Anup Singh. A Dar-Es-Salaam-born, Pune Film Institute-trained Indian filmmaker he decided to make a Punjabi fictional feature about a displaced villager fighting to rebuild his life after the trauma of Partition.
Shot entirely in Punjab, the production, featuring Irrfan Khan, Tisca Chopra and Tilottama Shome in the cast, has received funding from Germany, the Netherlands and France, besides India's National Film Development Corporation (NFDC). That is Anup Singh's Qissa.
The international rights of Qissa have since been picked up by The Match Factory, a Cologne-based world sales company that specializes in the distribution of arthouse cinema. The unique provenance and subsequent journey of the first-ever film made under the new Indo-German co-production treaty are by no means a stray occurrence.
Anup Singh made an impressive feature debut about a decade ago with Ekti Nadir Naam (The Name of a River), a highly personal docu-fictional exploration of the themes and motifs of the cinema of Ritwik Ghatak through the love story of two refugees. Ekti Nadir Naam travelled to numerous festivals around the world and was heaped with awards and praise. The critical accolades did not make it any easier for the director to get his second film off the ground.
But now with Qissa in the cans, Anup Singh already has a third film in the works. It is Lasya – The Gentle Dance, one of 12 projects that were selected for the Locarno Film Festival's Open Door co-production lab last year. It is scheduled to go into production in 2013.
TELLING THEIR OWN STORIES
For Anup Singh and his endangered tribe of filmmakers, international co-productions have emerged as an alternative to the mainstream ...