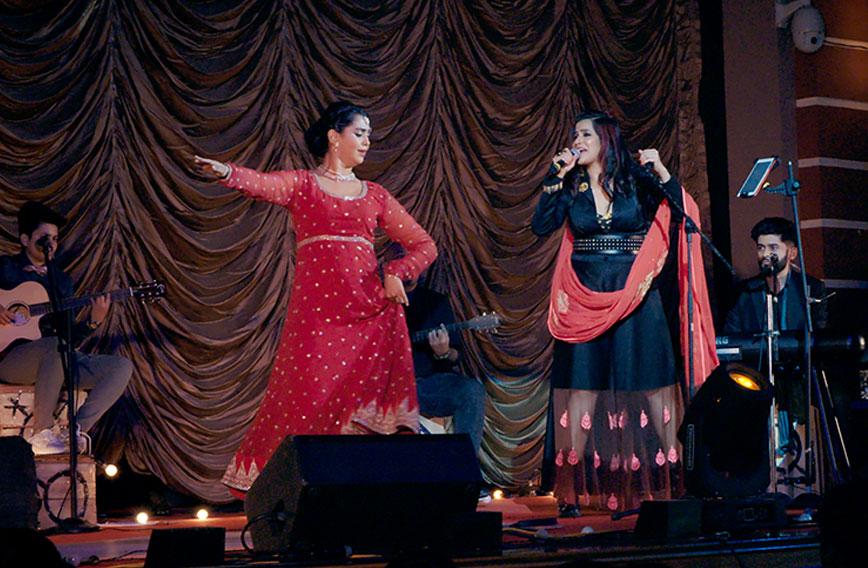 Shut Up Sona: The life of a rebellious singer
Saibal Chatterjee
Published: Apr. 23, 2020
Updated: May. 28, 2020
Songstress Sona Mohapatra is a defiant outlier. Hindi film music may have helped her gain fame but she does not sway to Bollywood's tunes. The singer has forged her own unique identity. "I feel blessed for the opportunities I've had to sing film songs, but there is so much more that I do," she says.
The "so much more that she does" forms the basis of a new documentary film, Shut Up Sona, which puts Mohapatra's approach to music, and to her role as an entertainer seeking to drive change in an ossified industry, in perspective, bringing out the uncompromising spirit that informs both her craft and its modes of delivery.
The 86-minute documentary, directed by cinematographer-filmmaker Deepti Gupta, examines Mohapatra as a gifted singer and a tough-as-nails woman who pulls no punches when it comes to speaking up for gender equality in a business where male entitlement is firmly entrenched.
Says Mohapatra: "I have always been inspired by artistes from around the world and across the ages who have gone beyond the scope of just entertainment. Having a voice and a personality has helped me stand out." She says this in response to a question about the multiple fronts on which she has been fighting bruising battles, especially in recent years.
As a singer, Mohapatra explores India's diverse musical heritage and picks out gems from the vast treasure trove for reinterpretation. As a woman, she fights for female artistes to be treated on a par with the male crooners. On social media, she takes misogynists head-on. And, of course, as a concert performer, she goes out into the world in full 'combat' gear, using her music to convey larger concerns.
"All of these are rolled into one," says Mohapatra. Gupta's film, produced by the singer herself, provides just the sort of rounded portrait that the feisty entertainer deserves. "In Mumbai, they constantly tell me I do not fit in. There are the A-listers and the B-listers. It's some kind of caste system that is going on. I am not above this, but I'm not part of the game either," she says.
The confrontational and the contemplative coalesce in Shut Up Sona as it probes the flashpoints that bring Mohapatra into direct conflict with those that aren't comfortable with a woman who holds many an ace up her sleeves. She says: "I love connecting with my audiences in many different ways. I see myself as a social commentator. Social media has played a very important role in my ability to eliminate the middlemen and communicate directly with the people."
Shut Up Sona, studded with rousing musical performances, is a treat for the ears. At the same time the provocative conversations at its heart are hugely stimulating. They touch upon subjects that range from patriarchy and gender discrimination to the nuances of roots music and the power of song to challenge religious and social bigotry.
In Rajasthan, an expert on Mirabai's musical oeuvre tells Mohapatra how patriarchy and feudalism have conspired over the centuries to keep the spotlight on her devotional songs at the expense of her protest poetry that spoke of female desire and sexuality. At the Nizamuddin dargah in Delhi, she is told that a woman isn't allowed to sing there, but when she does begin singing nonetheless the qawwals join in. Shut Up Sona abounds in such moments where Mohapatra gently but unapologetically upends tradition.
The film follows Mohapatra as she crisscrosses the country, performing live for young audiences in college festivals and other events. Wherever she goes, she strikes up a lively rapport with people around her, an attribute that enables the vocalist to stay on top of her game.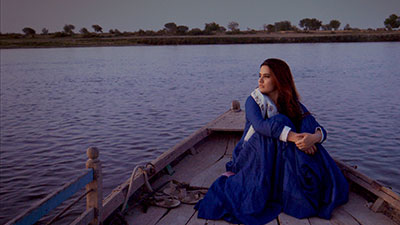 Shut Up Sona premiered at the MAMI Mumbai Film Festival last year before travelling to festivals in Rotterdam and Goteburg in early 2020. It was also due to participate in other major festivals like Hot Docs Toronto and the Sheffield Doc/Fest, which have been scuttled by the Covid-19 pandemic.
Great music pulses through the documentary. "None of the music in the film is from Hindi movies," she reminds you. But Shut Up Sona does have a fleeting scene in which some women recognize her as the singer of Ambarsariya, the smash hit from the Hindi slacker comedy, Fukrey. "Hindi film music has given me the means to reach out to millions of people," she admits.
Mohapatra is, however, quick to point out that Ambarsariya is "a folk song". "I give credit to the source it has come from although I may have reinvented it and given it a whole new audience."
Plain talk comes easy to Mohapatra. In the film, we see her calling out IIT Mumbai's Mood Indigo Festival for giving no space to female performers. In an angry missive sent to the organizers, she calls the event "a training ground for the worst kind of boys' club". She also takes on an obscure Sufi outfit that accuses her of injecting "obscenity" into an Amir Khusro rendition.
Mohapatra initiated the film because she felt she "was at a point in her career and her life where she needed to do more than just be a singer". She says: "I have multiple interests. I love to travel, I love history, I love connecting with my audience in different ways." She and Gupta have been friends for a decade and a half. "I admire the way in which she sees India," says Mohapatra. "And she has a deep love for roots music."
Mohapatra rues the fact that India does not even have a music industry. "It is only a subset of the film industry. We should be worried that music does not have an existence of its own, it only helps promote films." But none of the music in Shut Up Sona, she points out, is film music.
"I carry more than 3,000 songs within me," says Mohapatra. "It is a culture so rich. There isn't just folk; there's also classical music, qawwalis, ghazals, nazms. Every state of India has at least five dialects, each with music of its own. This country is so crazily diverse that you can't have only flavour that feeds us."
Some of that depth and range of India's varied musical heritage is reflected in Shut Up Sona, where it not only serves the purpose of defining who Mohapatra is, but also transports the audience into a zone where its timeless resonance becomes palpable.
"I have always believed that it is important for artistes to convey something more through their music than just nature poetry. It has to reflect what you believe in," she says. Initially, Mohapatra reveals, the idea was to do a 'journey' film. It was music composer Ram Sampath, her life partner and frequent professional collaborator, who suggested an alternative approach.
Says Mohapatra: "Deepti and I talked about our abiding interest in roots music, in Mirabai, Kabir and Amir Khusro, as we travelled. Ram told me that I should consider bringing my life into the film. Your life, he said, has so much conflict, you are an artiste who constantly engages with issues and fights and yet enjoys herself." In Shut Up Sona, the one thing that Mohapatra doesn't do is shut up. Just as well.