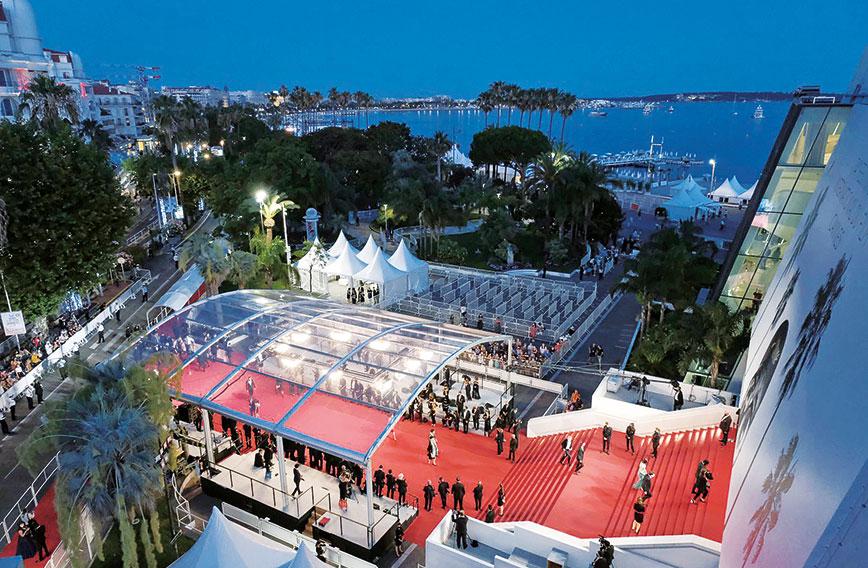 Off to Cannes after 2 years, can't wait to be back there!
Saibal Chatterjee
Published: May. 07, 2022
Updated: May. 07, 2022
THE Cannes Film Festival, the world's most important celebration of cinema, is approaching a landmark. The edition that is set to unfold on the French Riviera from May 17 to 28 this year is the festival's 75th.

It isn't, however, numbers that cineastes are focused on. The fact that Cannes is returning to near-normalcy after two years of uncertainty and that the quality of the line-up that festival director Thierry Fremaux has assembled is beyond any ifs and buts promise to be the biggest talking points during the 11-day event.

In 2020, the Cannes Film Festival was cancelled although Fremaux went ahead with the announcement of an official selection of films that earned the right to use a 'Cannes 2020' label as they travelled the world. In 2021, the in-person festival made a comeback but with several restrictions, including a COVID negative report every three days, in place. The attendance at the festival went down from the usual 40,000 to 20,000.

This year, Fremaux expects delegate and media registrations to rise to 35,000. The number is still short of the pre-pandemic mark because, he says, of the travel bans that are still in force in parts of Asia, which probably explains the absence of films from China in the official selection.
The Cannes 2022 official selection — at the time of writing, it is made up of 49 titles with the prospect of at least ten more films being added in coming weeks — isn't devoid of either diversity or depth. From the latest works of established masters to the films from emerging directors, the 75th Cannes Film Festival has laid out a spread that has something for everybody.

Nothing can rival the thrill of discovering gems from directors who are starting out in their careers or films from corners of the world that have minuscule movie industries. This year's official selection — seven of the titles in Un Certain Regard (which means 'A Certain Gaze') are from first-time directors.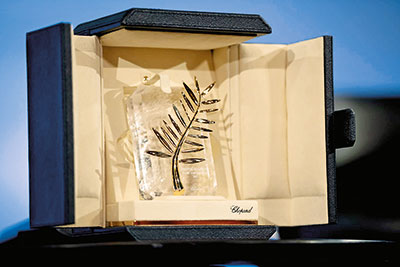 The coveted Palme d'Or
At the other end of the spectrum, competing for the Palme d'Or (Golden Palm) are four previous winners, including a sibling duo who has claimed the festival's top prize twice. Belgium's Dardenne brothers (Jean-Pierre and Luc), Japan's Hirokazu Kore-eda, Sweden's Ruben Ostlund and Romania's Cristian Mungiu will have another shot at the coveted award alongside 14 other well-regarded directors.

The Dardennes — who won the Palme d'Or for Rosetta (1999) and L'Enfant (2005) — are back with another social-realist drama, Tori and Lokita, which tells the story of a young boy and an adolescent girl who have travelled from Africa to Belgium and have their friendship tested by the difficult circumstances that they are in.

Both Ostlund (winner of the Palme d'Or in 2017 for The Square) and Mungiu (4 Months, 3 Weeks and 4 Days, which won the prize in 2007) have new films that turn the spotlight on the state of humanity and world politics, something that many of the stories that will unfold on the screens in Cannes this year are likely to do.

In a post-selection interview to Variety, Fremaux said: "We always have to separate the artistic vocation of Cannes from the collective and political issues that are going on around the world. But obviously, political events are often reflected in films we show at Cannes because artists are making movies with social, political and environmental themes. What we strive to do at Cannes is maintain our legitimacy."

In Triangle of Sadness, a dark comedy, Ostlund serves up a commentary on what humans have become and how precarious socio-economic hierarchies are. A luxury cruise ship under the command of a staunch Marxist captain sinks. A celebrity couple are stranded on a desert island with a group of billionaires and a cleaning lady. Equations are disrupted as the cleaning lady moves up the pecking order because she is the only one among the marooned who can cook.

Mungiu's R.M.N. raises questions about people who are under severe strain from rising intolerance. A man returns to his small village for Christmas and runs into a community overrun by strong anti-immigrant sentiments.

Kore-eda, 2018 Palme d'Or winner for Shoplifters, continues to explore the theme of broken families and parenting dilemmas in Broker, a film about "baby boxes" in which people can anonymously leave unwanted babies. A mother leaves her baby in a box and returns several years later to reclaim it.

A European festival held under the shadow of the hostilities in Ukraine cannot but contribute its mite to the unfolding discourse on war and peace. The Competition section includes Tchaikovsky's Wife, a film by dissident Russian director Kirill Serebrennikov, while Ukrainian filmmaker Maksim Nakonechnyi's Butterfly Vision has made the Un Certain Regard cut.

Serebrennikov was unable to travel to Cannes for the premiere of his previous two films — Leto and Petrov's Flu — because he was serving a suspended prison sentence (on what his supporters believe were trumped-up embezzlement charges) and was under a three-year travel ban. Serebrennikov is now in Germany, having been allowed to travel to Hamburg to direct a play based on an Anton Chekhov short story. So, he will probably be able to present Tchaikovsky's Wife in person.

"His film," Fremaux told Variety, "is a period drama that takes place in the 19th century. It's a great film that is classical and modern at the same time. So yes, we will be happy to welcome him." Tchaikovsky's Wife dwells upon the tumultuous relationship between the legendary Russian composer and his wife.

Talking of politics, two Competition titles that are likely to occupy a great deal of media attention in Cannes are Iranian-born Swedish filmmaker Ali Abbasi's Holy Spider and the Egyptian-Swedish director Tarik Saleh's Boy from Heaven.

In the former, a family man sets out to 'cleanse' a holy Iranian city of street prostitutes. After murdering several women, his desperation grows rapidly as he begins to feel that his divine mission isn't receiving the public support it merits. Holy Spider is a police procedural that comments on the darkness at the heart of human existence.

Boy from Heaven serves pretty much the same purpose. In Saleh's film, the son of a fisherman is offered the privilege of enrolling at the elite Al-Azhar University in Cairo. On the first day back after the summer holidays, the grand imam of the institution collapses and dies. The resultant vacuum sparks an unseemly succession tussle. The film, described as a political thriller, is a rumination on the state of affairs not only in Egypt but also in the world at large.

While two world cinema octogenarians, Poland's Jerzy Skolimowski (Eo) and Italy's Marco Bellocchio (Esterno Notte) have films in Cannes 2022, the 79-year-old Canadian, David Cronenberg, a maverick who has never shied away from provoking the audience with his "body horror", returns to the Croisette with Crimes of the Future.

Although it shares the title of the 1970 Cronenberg film, Crimes of the Future is not a remake.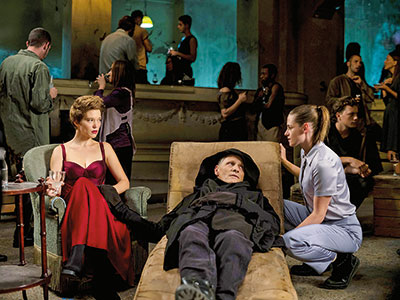 Crimes of the Future
If nothing else, the film starring Viggo Mortensen, Lea Seydoux and Kristen Stewart is expected to set the cat among the pigeons.

Gender parity has always been an issue with the Cannes official selection. Fremaux has consistently insisted that his choice of films isn't swayed by quotas. Last year, though the percentage of female filmmakers in the line-up wasn't exceptional, all the major prizes at the festival were won by women.

This year, only three of Competition titles have been directed by women but chances are that at least two of them — 76-year-old French auteur Claire Denis (Stars at Noon) and American filmmaker Kelly Reichardt (Showing Up) — are in with a chance of snagging awards.
We also expect Park Chan-wook (Decision to Leave), Arnaud Desplechin (Brother and Sister) and James Gray (Armageddon Time) to be on the radar of the jury when it sits down.

Last but not the least, Shaunak Sen's All That Breathes, which won the World Documentary Grand Jury Prize at the Sundance Film Festival, gets a Special Screening in Cannes this year. The film centres on two brothers who, amid Delhi's worsening air pollution and growing social unrest, devote themselves to rescuing black kites.

In the Special Screenings section, All that Breathes is in the company of documentaries by Ethan Coen (Jerry Lee Lewis: Trouble in Mind) and Sergei Loznitsa (The Natural History of Destruction), who has been disowned by the filmmaking fraternity in Ukraine because he has declared his opposition to Russian filmmakers being boycotted because of Vladimir Putin's invasion of his country.